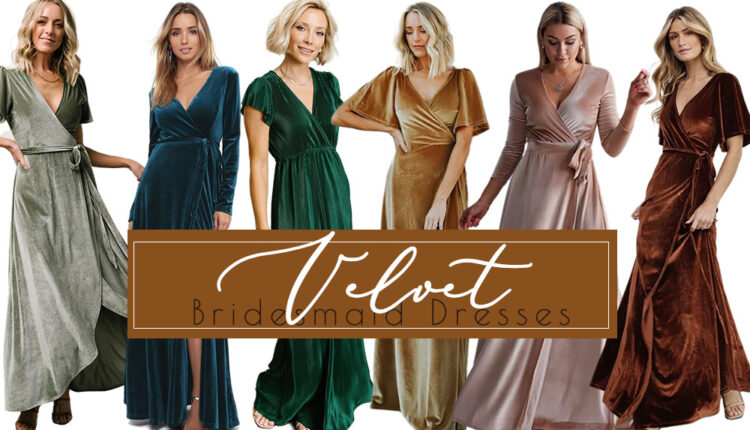 Picking your bridal party is a huge honor and you want to make sure that your bridesmaids feel as special as they do on your big day. One way to do this is by choosing velvet bridesmaid dresses. The luxurious, rich fabric is becoming an all-season favorite for weddings everywhere.
According to Alena Wells, the Senior Director of Marketing at Celebration, "We saw velvet take off in late 2019, and it isn't going away anytime soon. It's a great way to have unique and on-trend bridesmaid dresses, instead of the more typical fabrics." Ranu Coleman, the Chief Marketing Officer at Azazie adds that if a couple wants to be a little unconventional and make more of a statement, they should choose velvet bridesmaid dresses. "They are beautiful, lightweight, soft, and photograph beautifully," she says. Additionally, both professionals agree that velvet looks great on all types of bodies thanks to the figure-flattering yet forgiving fabric.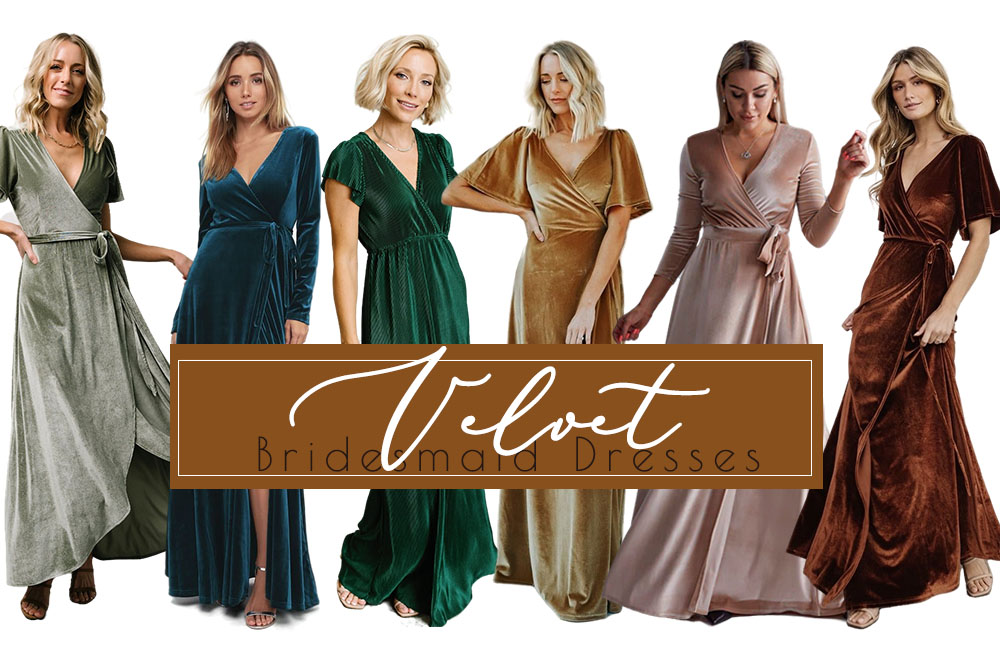 Velvet bridesmaid dresses come in a variety of styles and lengths to suit the preferences of your bridal party. From long, elegant gowns to modern midi dresses, there are many options to choose from. For a classic look, consider long velvet gowns in rich jewel tones. For a more modern look, opt for shorter velvet dresses in bold colors or trendy patterns.
Velvet bridesmaid dresses are a stylish and elegant choice for any wedding. They are versatile, on-trend and luxurious. They can come in different colors that can complement any skin tone. It can be worn in any style and season. And it can be coordinated with the rest of the wedding party for a cohesive look. With the right velvet dress, your bridesmaids will look and feel beautiful on your special day.

Frequently Asked Questions:
What are some popular colors for velvet bridesmaid dresses?
A: Popular colors for velvet bridesmaid gowns include classic jewel tones like emerald, ruby, and sapphire, as well as trendy shades like blush, mauve, and navy.
Can velvet bridesmaid gowns be worn in any season?
A: Velvet is a versatile fabric that can be worn in any season. It's perfect for a winter wedding, but can also be dressed up or down for a spring, summer, or autumn wedding.
What are some popular styles for velvet bridesmaid dresses?
A: Popular styles for velvet bridesmaid dresses include long, elegant gowns, modern midi dresses, and short, playful frocks.
How can I coordinate velvet dresses with the rest of my wedding party?
A: One option is to coordinate velvet bridesmaids dresses with your wedding flowers or decor. For example, if you're having a bouquet of velvet flowers, you can choose a dress that complements those colors. Another option is to match the dress with the groom and groomsmen's ties or pocket squares.