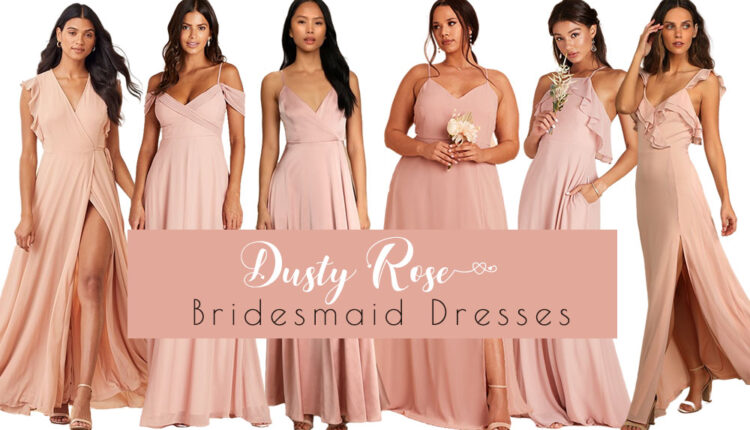 Hello brides-to-be! If your wedding is in 2023, now is the time to start planning your special day. One of the most important aspects of wedding planning is choosing the perfect colors for your big day. One trend that is gaining popularity is the use of the color rose. This light mauve pink is beautiful during any season and for any wedding theme. The traditional white bride with dusty rose bridesmaids creates a sophisticated and elegant look. This plain and muted tone pink is perfect for any wedding design, from bridal gowns and decor to bridesmaid bouquets.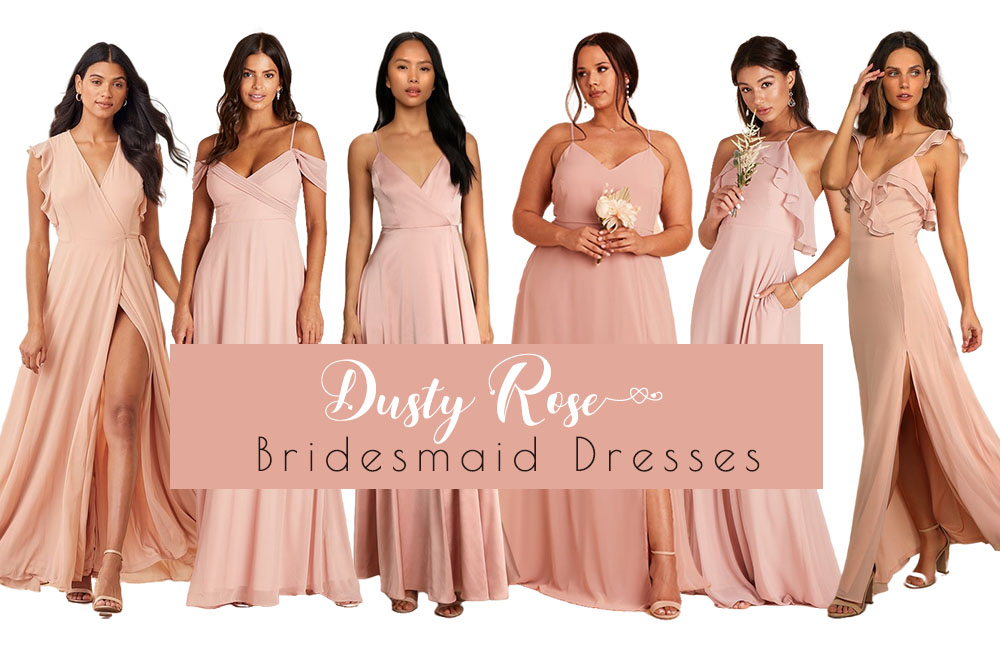 Dusty rose bridesmaid dresses are a great way to add a touch of color to your wedding without being too bold. They complement a variety of wedding styles, from rustic and bohemian to modern and elegant. The color is versatile and can be paired with different shades of pink, blush, and beige, as well as neutral colors like gray and white.
When it comes to selecting the perfect bridesmaid dress, there are many options to choose from. A-line dresses, maxi dresses, and high-low dresses are all popular choices in dusty rose. The key is to find a dress that flatters each bridesmaid's body shape and makes them feel comfortable and confident.
Accessorizing with dusty rose is also easy. Bridesmaids can complement the dress with a pair of neutral heels and a clutch, or add a pop of color with a pair of earrings or a statement necklace. Flowers in shades of pink, blush and beige will also complement the dress perfectly.
Dusty rose bridesmaid gowns are perfect for any season, but particularly for spring and summer weddings. The soft pink color evokes feelings of warmth and love, making it a perfect choice for outdoor celebrations. For a fall or winter wedding, it can be paired with rich and warm colors such as burgundy, navy blue or gold to create a cozy and romantic atmosphere.
Dusty rose is a versatile and elegant color choice for any wedding. Whether you're planning a rustic and bohemian celebration or a modern and elegant event, dusty rose bridesmaids gowns will complement your wedding design perfectly. Here are some dusty rose bridesmaids dresses that will take your breath away!