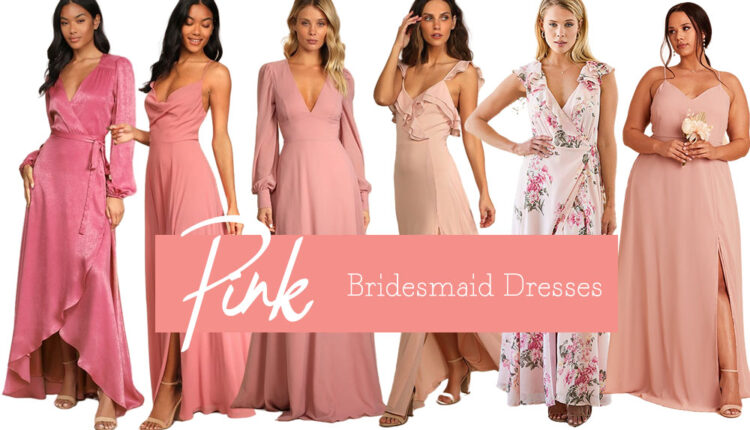 Choosing the perfect bridesmaid dresses for your wedding can be a daunting task. You want your bridesmaids to look beautiful, feel comfortable, and complement your wedding theme. If you're looking for a versatile and elegant option, pink bridesmaid dresses might be the perfect choice. In this blog post, we'll explore the key points that make pink bridesmaid dresses an excellent option for your big day.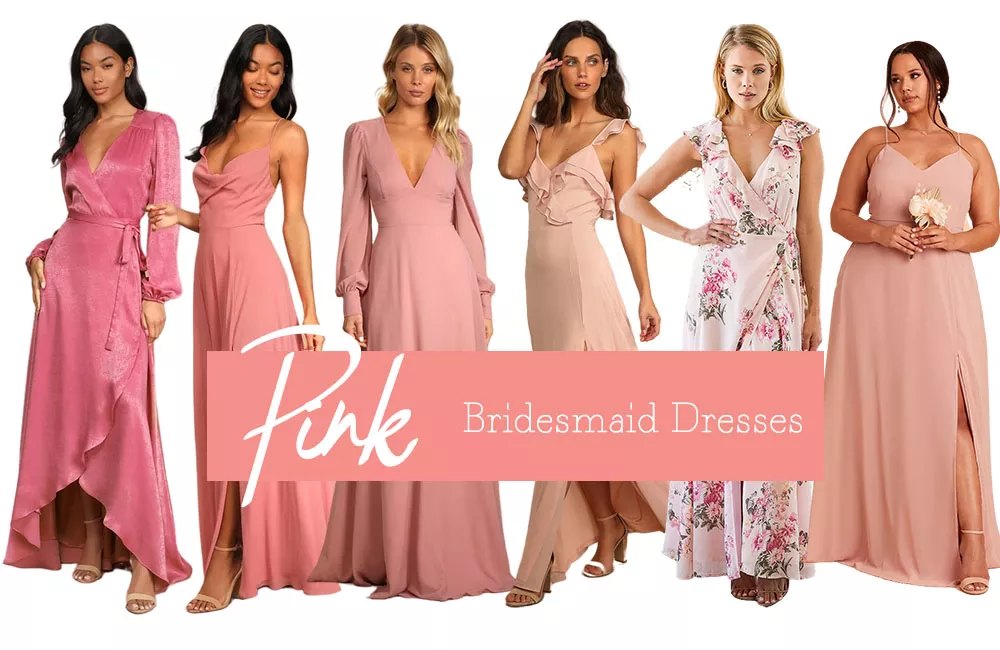 Versatility
Pink is a versatile color that comes in various shades and tones. From soft blush to bright fuchsia, there's a pink hue that will complement your wedding color scheme. Pink bridesmaid dresses will look beautiful in any season, whether you're having a spring garden wedding or a winter wonderland ceremony. You can also mix and match different shades of pink to create a cohesive and stylish bridal party look.
Flattering for All Skin Tones
Pink is a universally flattering color that looks great on all skin tones. Whether your bridesmaids have fair, medium, or dark complexions, there's a pink tone that will complement their skin tone. Blush pink, for example, is a soft and subtle shade that looks beautiful on fair skin, while hot pink adds a pop of color on darker skin tones. By choosing pink bridesmaid dresses, you can ensure that your bridesmaids feel confident and beautiful on your wedding day.
Timeless Elegance
Pink bridesmaid dresses have been a popular choice for weddings for decades. Pink is a timeless color that exudes elegance, femininity, and romance. Pink bridesmaid dresses are perfect for a traditional or classic wedding, but they can also be styled to fit a more modern or bohemian wedding theme. A pink bridesmaid dress will always look chic and sophisticated in any setting.
Affordability
Pink bridesmaid dresses come in a wide range of styles and price points. Whether you're looking for a simple and affordable option or a more elaborate and expensive dress, you can find a pink bridesmaid dress that fits your budget. Pink bridesmaid dresses are also versatile enough to be worn again for other occasions, making them a practical and cost-effective choice.
In conclusion, pink bridesmaid dresses are a versatile, flattering, elegant, and affordable option for your wedding day. If you're looking for a bridesmaid dress color that will complement your wedding theme and make your bridal party feel beautiful and confident, consider pink. With so many shades and styles to choose from, you're sure to find the perfect pink bridesmaid dress for your big day.
Styles
Moriah Rose Satin Wrap Maxi Dress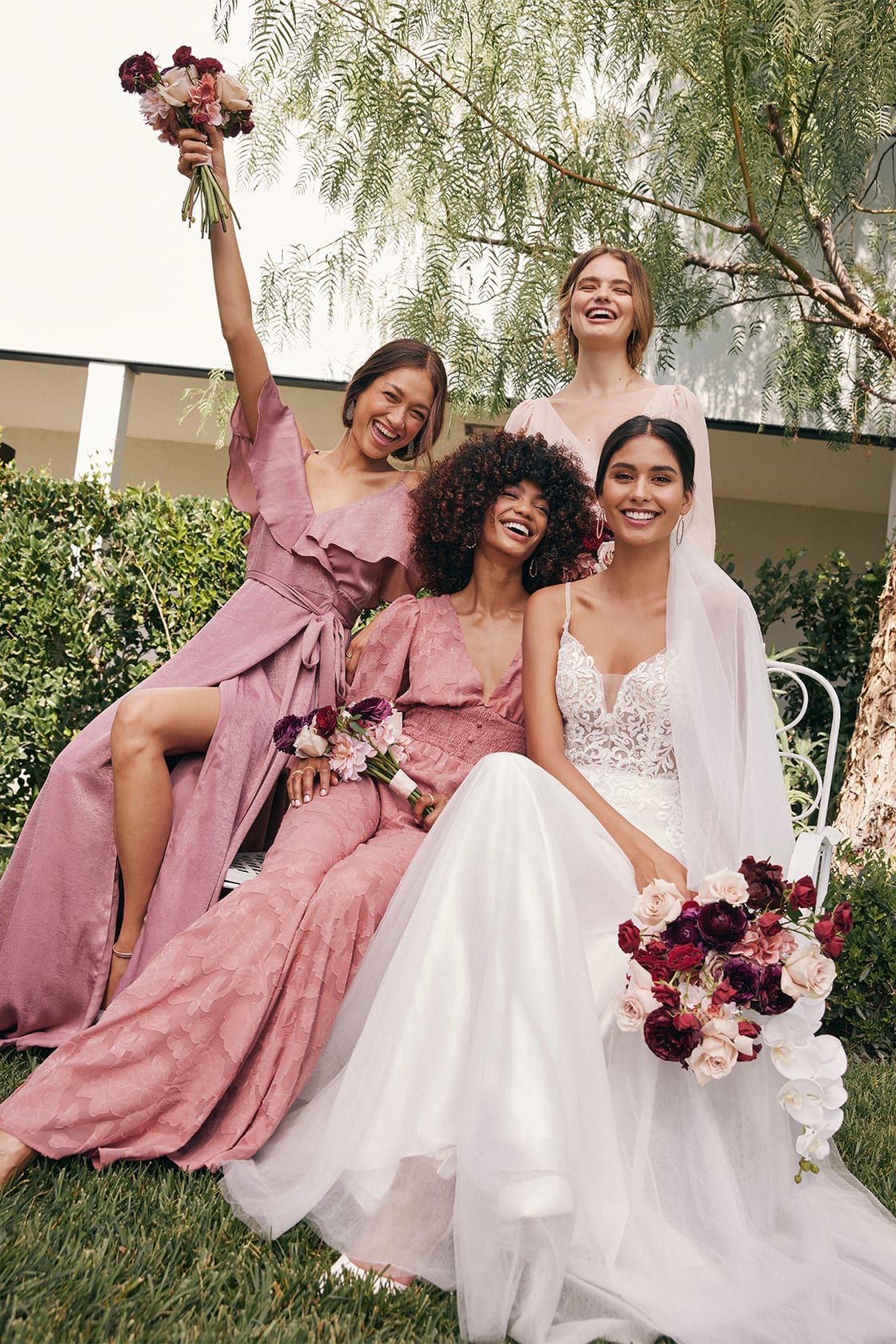 Elegance Marsala Satin Sleeveless Maxi Dress
Bond Blush Satin Ruffled Flutter Sleeve Maxi Dress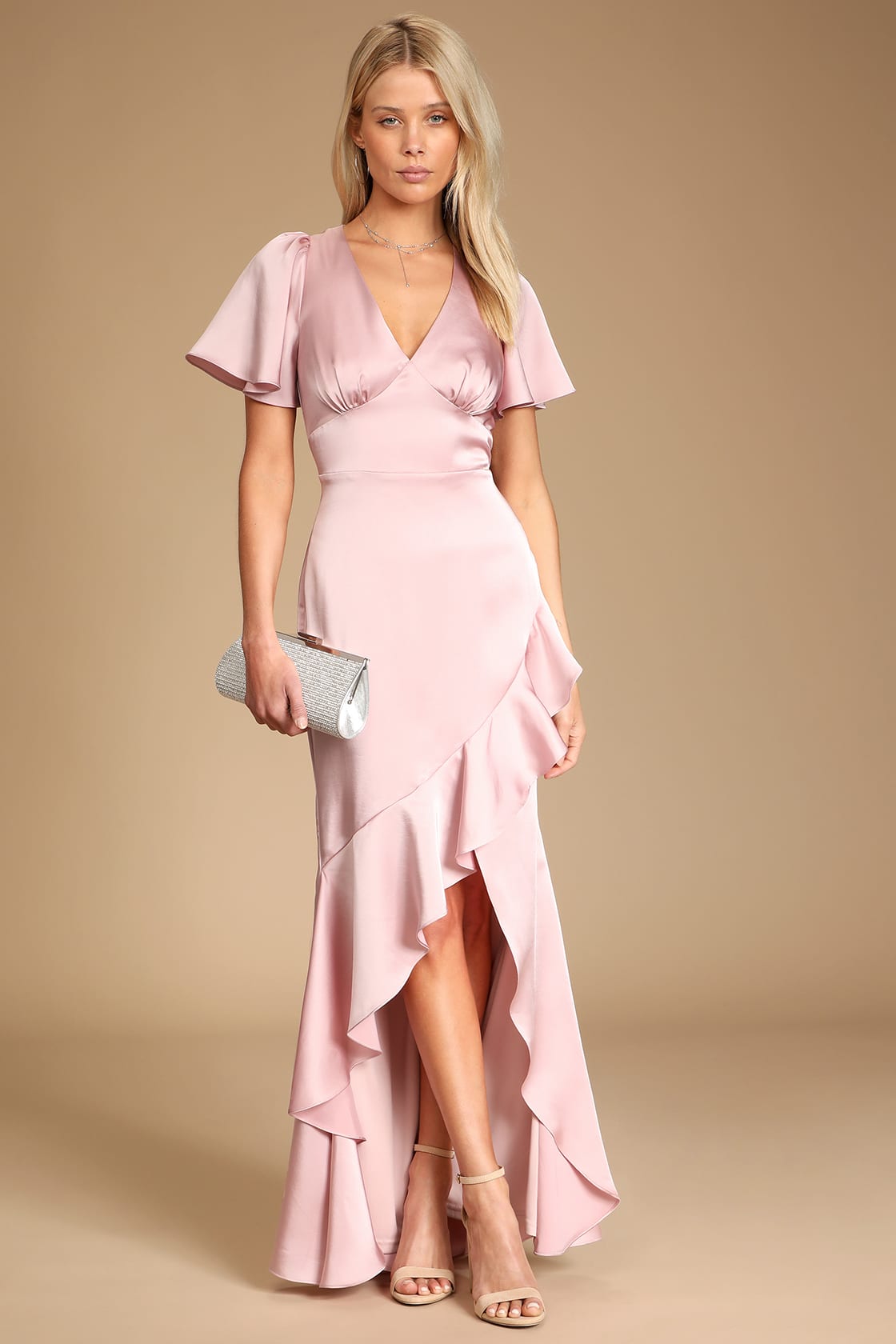 Magenta Floral Print Organza Maxi Dress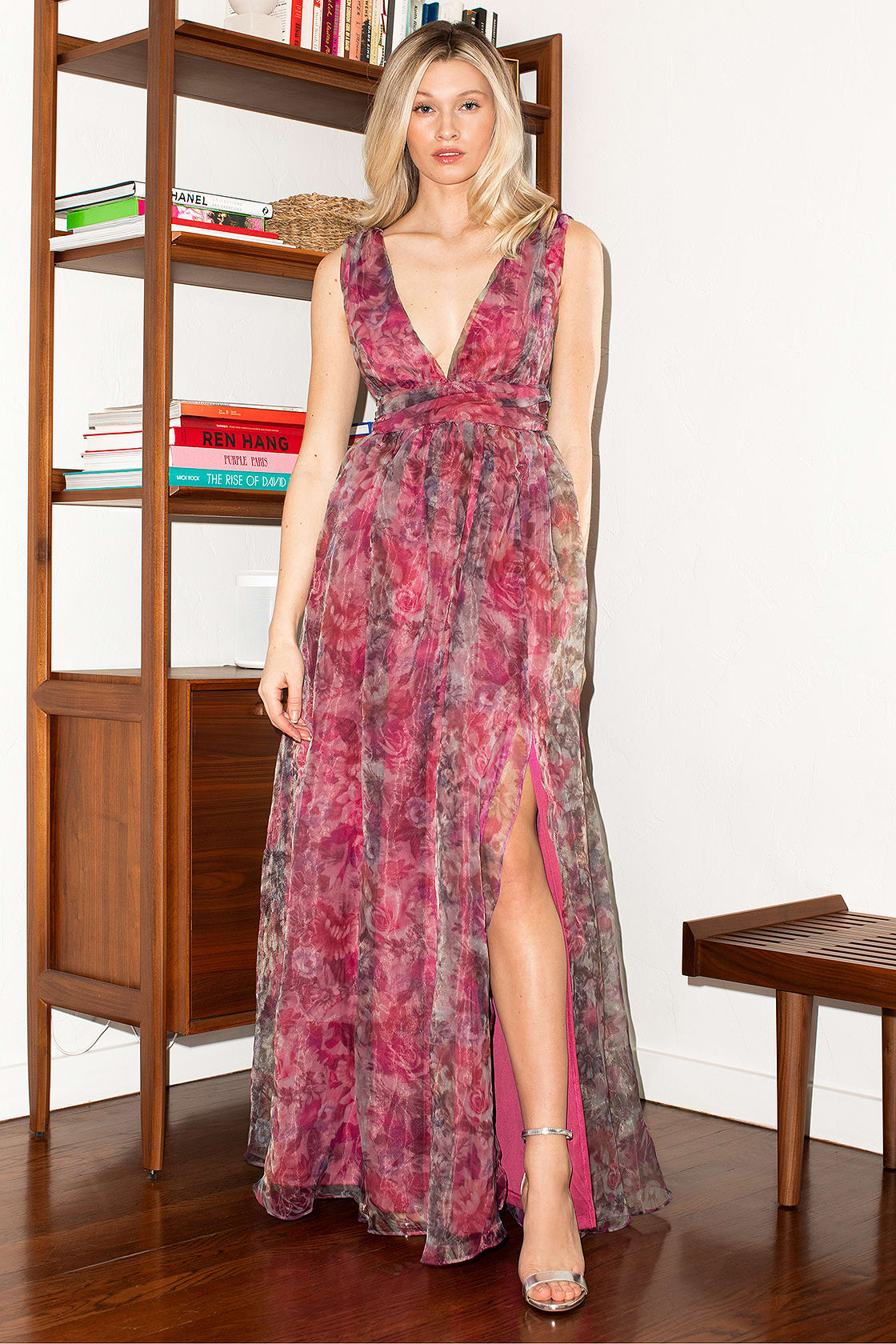 Dusty Pink Lace-Up Lace Maxi Dress
Speaking Rose Pink Cowl Lace-Up Maxi Dress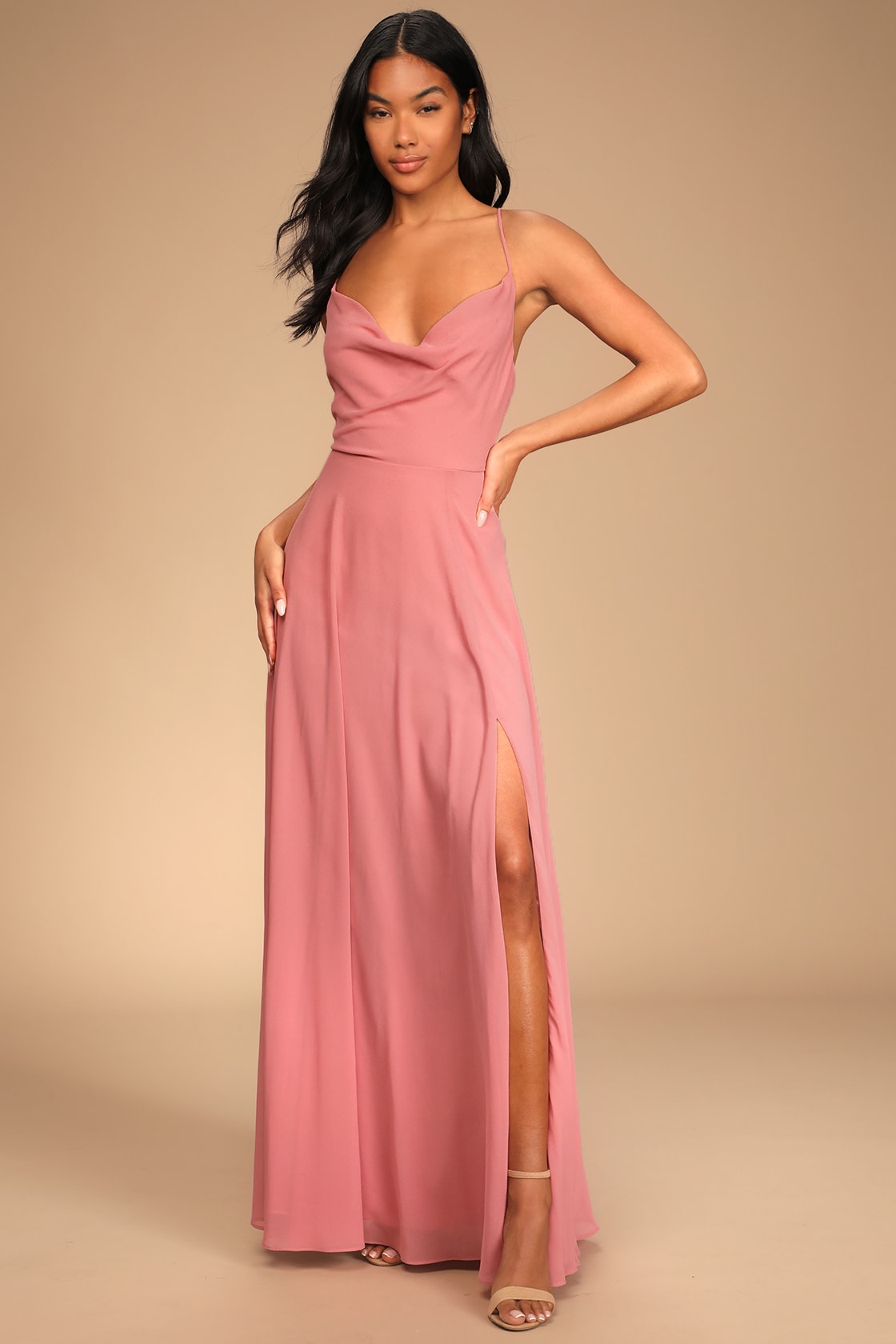 Pink Floral Print Ruffled Maxi Dress
Pink Floral Organza One-Shoulder Maxi Dress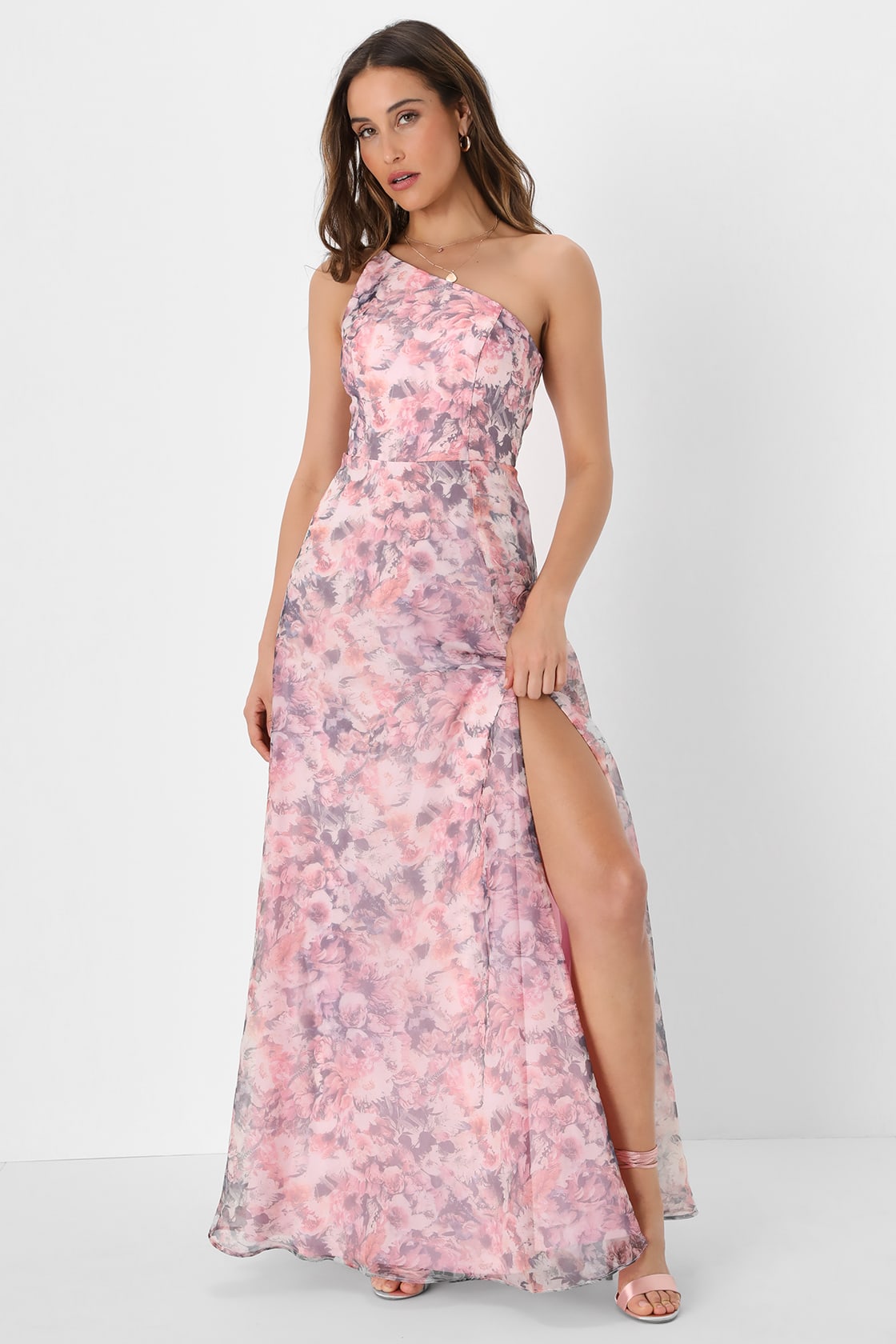 Cream and Coral Floral Print Wrap Maxi Dress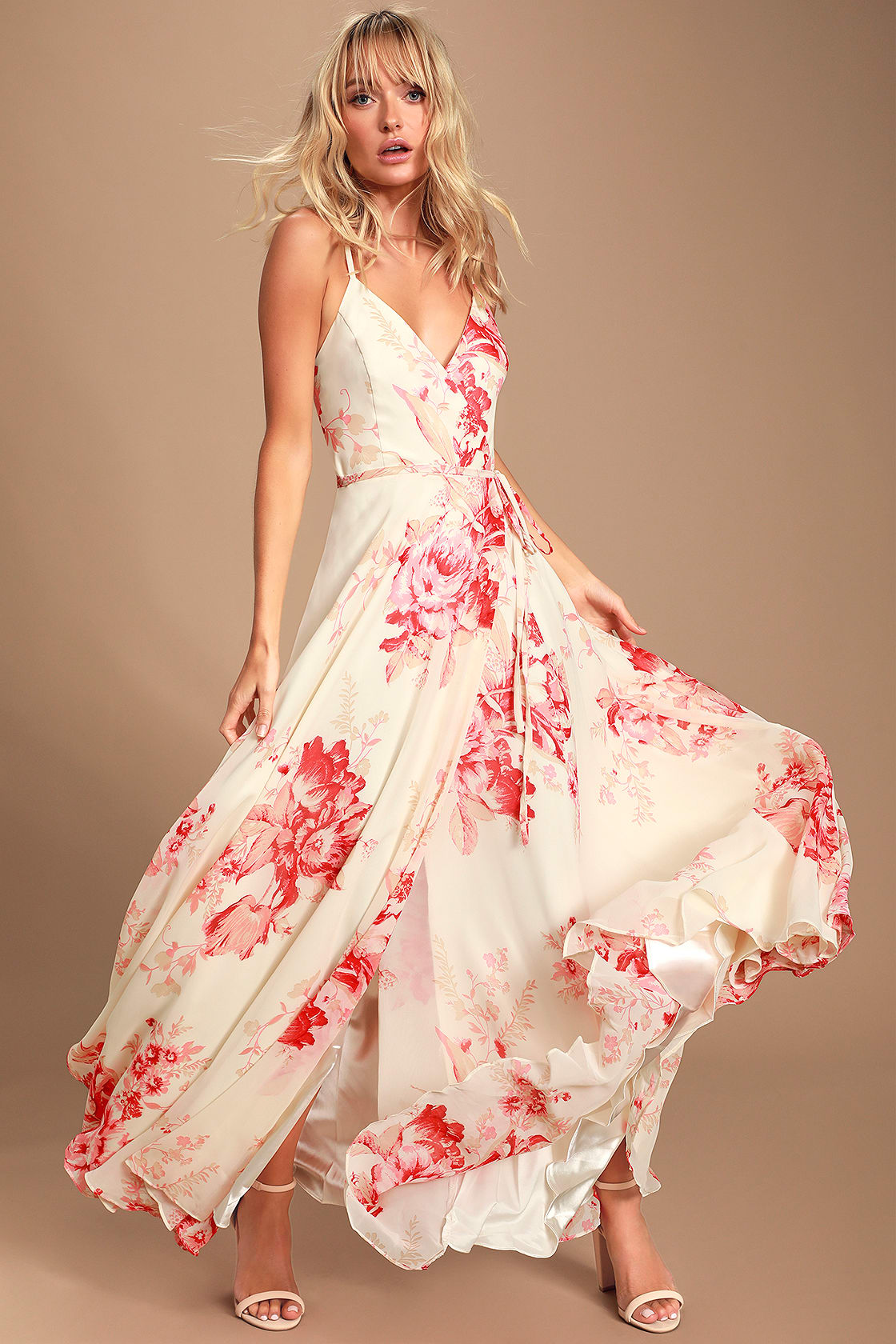 Deep Rose Satin Surplice Maxi Dress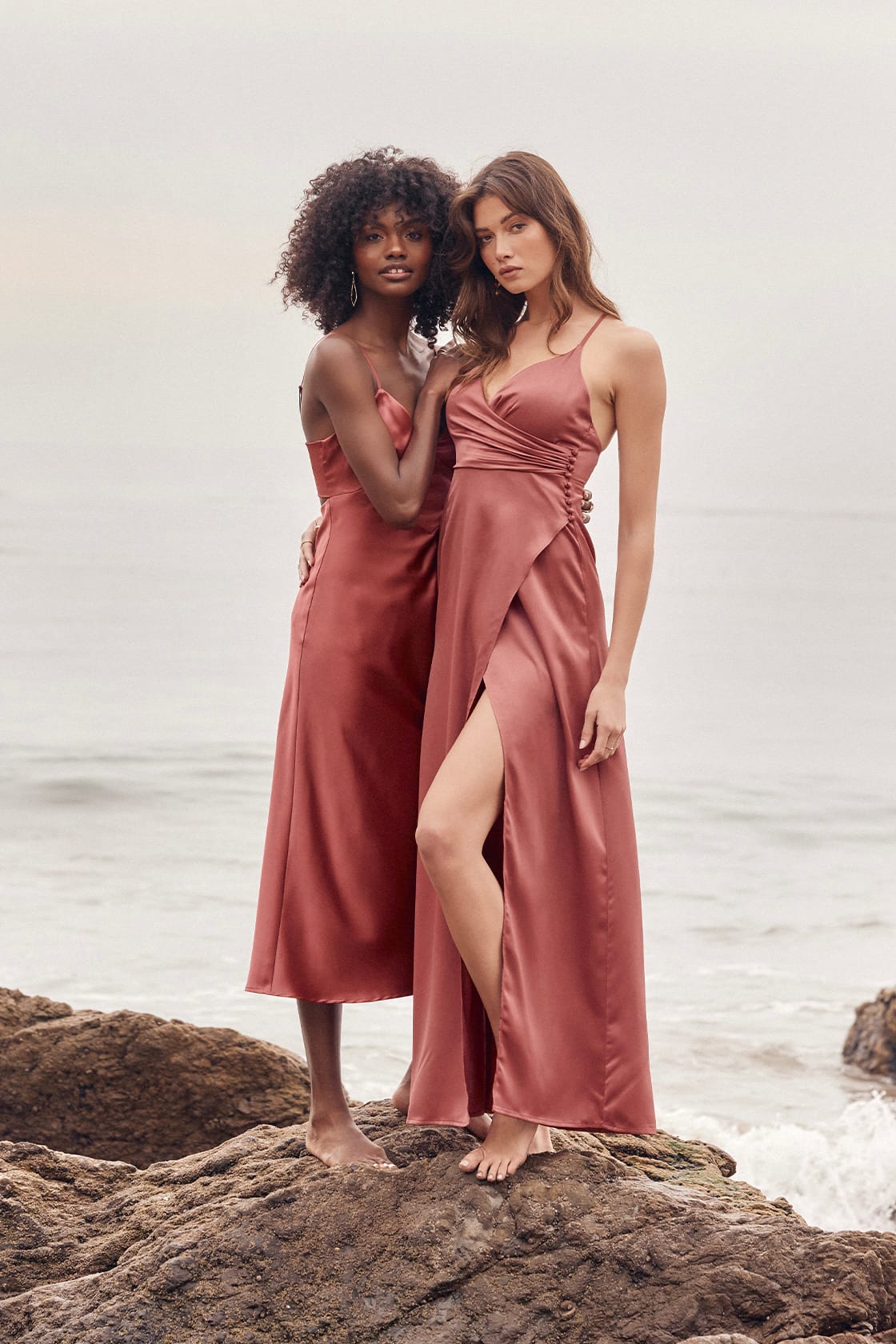 Blush V-Neck Long Sleeve Maxi Dress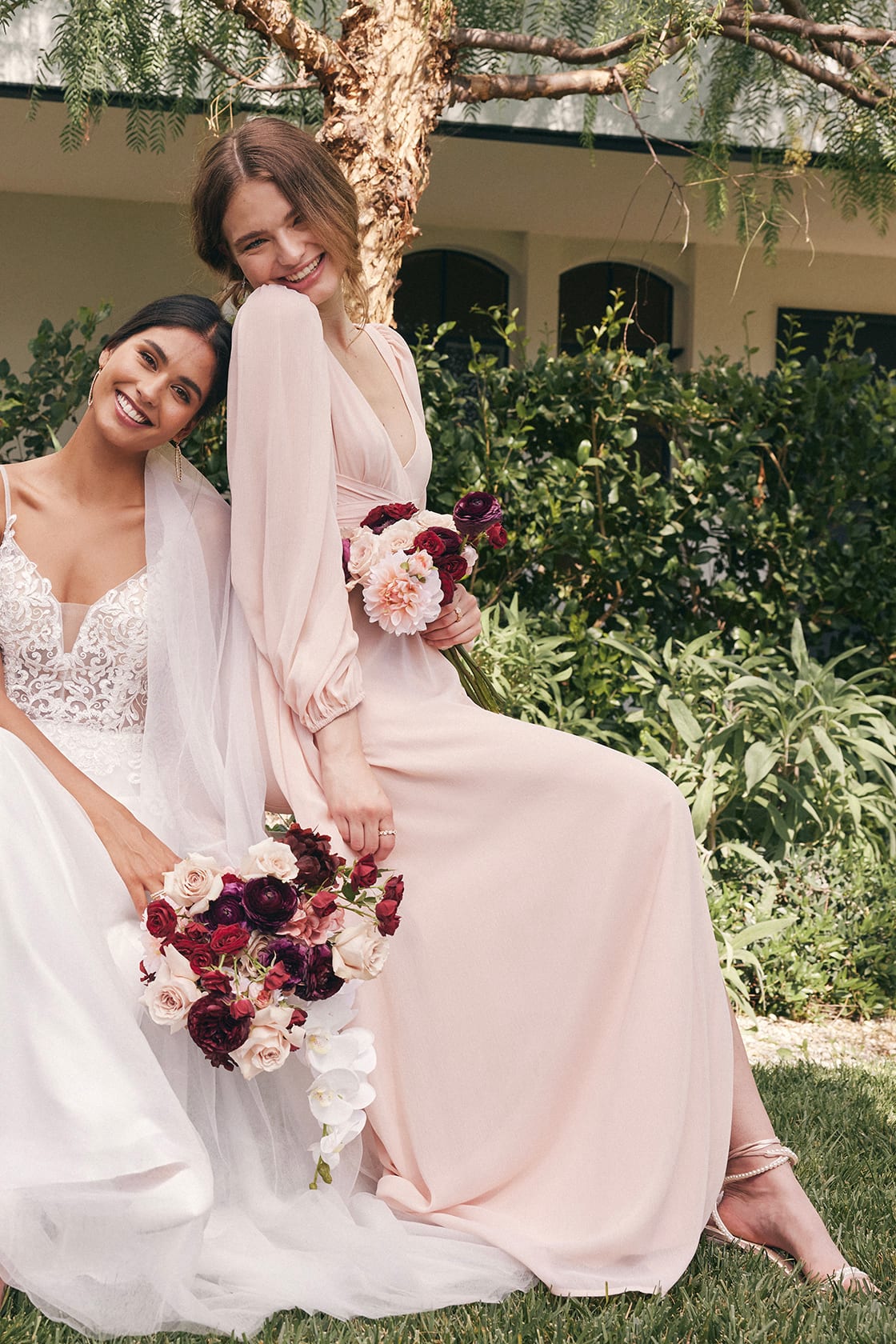 FAQ
What shades of pink work best for bridesmaid dresses?
There are many shades of pink that work well for bridesmaid dresses, depending on your wedding theme and personal preferences. Soft blush, dusty rose, and light pink are popular choices for romantic and classic weddings, while hot pink, fuchsia, and magenta look great for more vibrant and modern weddings.
Can you mix and match different shades of pink bridesmaid gowns?
Yes, mixing and matching different shades of pink dresses is a great way to create a cohesive and stylish bridal party look. You can choose shades that complement each other or go for a gradient effect, with lighter shades on one end and darker shades on the other.
Are pink dresses suitable for all seasons?
Yes, pink dresses are suitable for all seasons. You can choose lighter and softer shades for spring and summer weddings, while darker and richer shades work well for fall and winter weddings.
What styles of pink bridesmaids dresses are available?
There are many styles of pink bridesmaid dresses available, from long and flowy gowns to short and flirty cocktail dresses. You can choose a style that flatters your bridesmaids' body types and fits your wedding theme, whether you prefer a classic, bohemian, or modern look.
How can I accessorize pink bridesmaid dresses?
Pink bridesmaids dresses can be accessorized with a variety of accessories, depending on your wedding theme and personal style. You can add statement jewelry, such as chandelier earrings or a bold necklace, to complement the dress's neckline. You can also choose shoes, clutches, and hair accessories in metallic or neutral tones to balance out the pink color.