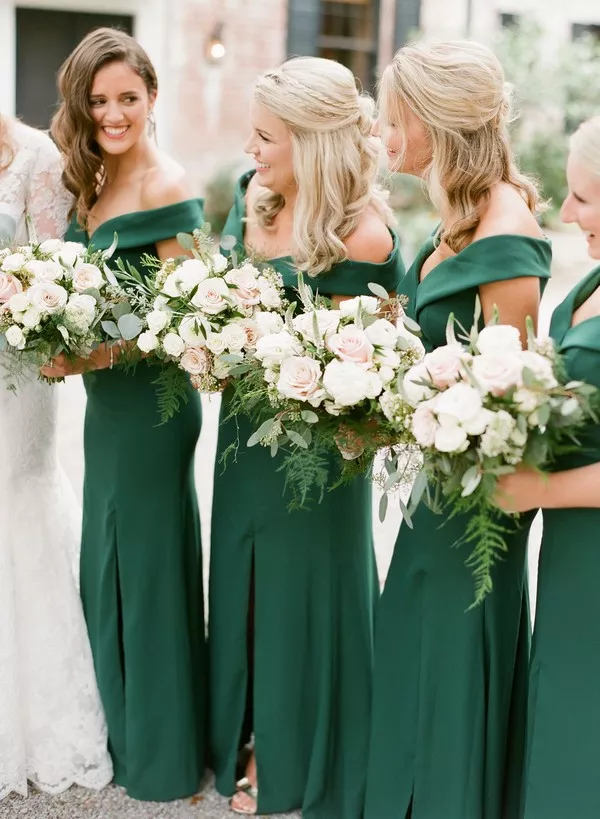 I love green, it's my favorite color, it's patriotic (if you're Irish!), it's versatile, and it looks good on everyone. I mean it, everyone! Which is why I don't understand why more brides don't opt for green bridesmaids dresses. Green bridesmaids dresses can look luxurious or laid-back, they fit everything from a boho to a black tie wedding, they work great as mix & match bridesmaids dresses, and they can range from olive to emerald, and apple to lime (okay, lime probably doesn't look good on everyone!). With so many shades to choose fromand lots of styles and fabrics too, we had a scout around and came up with 20 gorgeous emerald green bridesmaid dress looks, to give you plenty of ideas for dressing your own leading ladies.
FAQ
What are some popular shades of green for bridal party dresses?
Green bridesmaid dresses are a beautiful and unique choice for your wedding party. From deep emerald and hunter green to light pastels like mint and seafoam, there is a shade of green to suit every wedding theme and style.
Whether you opt for classic, formal dresses or more casual and bohemian styles, green bridesmaid dresses are a striking and memorable choice. They also work well with a variety of skin tones and can be paired with a variety of other colors to create a cohesive and coordinated look for your bridal party. Consider incorporating green bridesmaid dresses into your wedding for a fresh and stylish twist on traditional wedding colors.
Are green bridal party dresses appropriate for all seasons?
Green bridal party dresses can be appropriate for any season, depending on the shade of green chosen and the overall style and theme of the wedding.
Deep, rich shades of green, such as emerald and hunter green, are often associated with fall and winter weddings and can add a sophisticated and elegant touch to the bridal party's look.
Pastel shades of green, such as mint or seafoam, are often associated with spring and summer weddings and can add a fresh and playful touch to the bridal party's look.
Is green a flattering shade?
There are many shades of green which are universally flattering to anyone's skin tone. If you're going for the mismatched look of your bridal party, try to entice your bridal group to pick a shade of green that they personally find flattering to their complexion.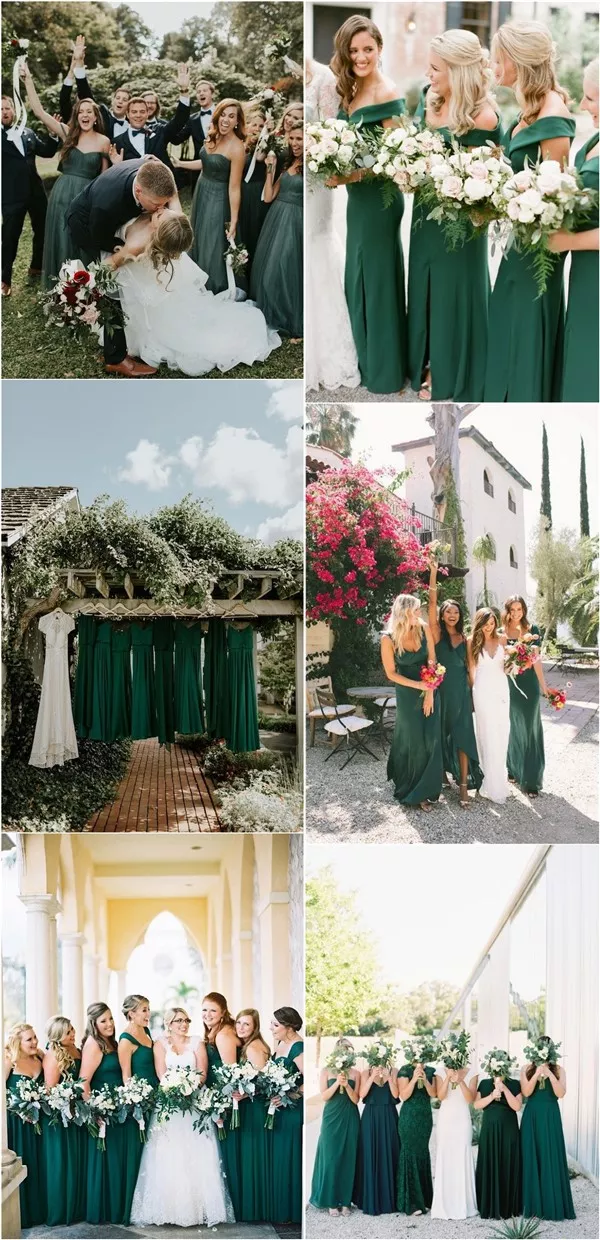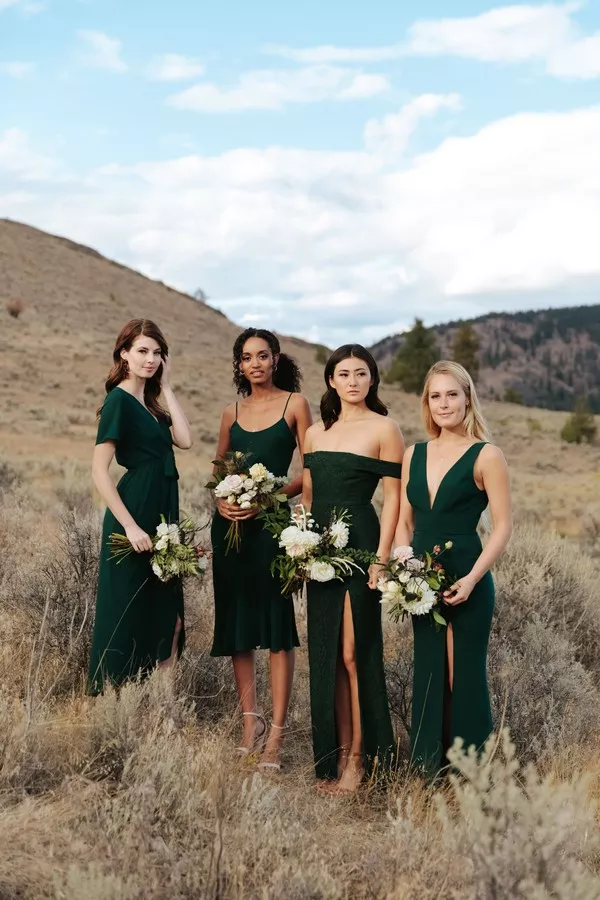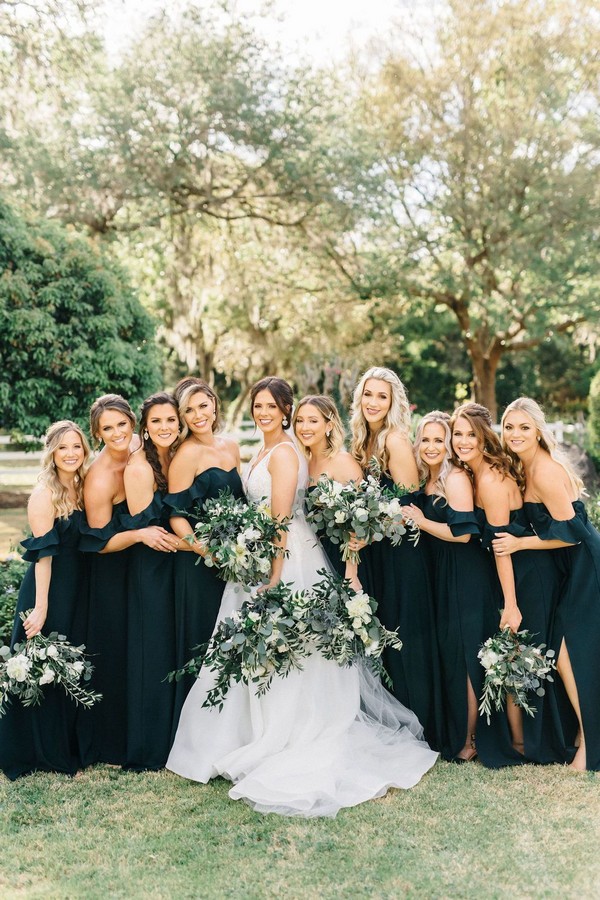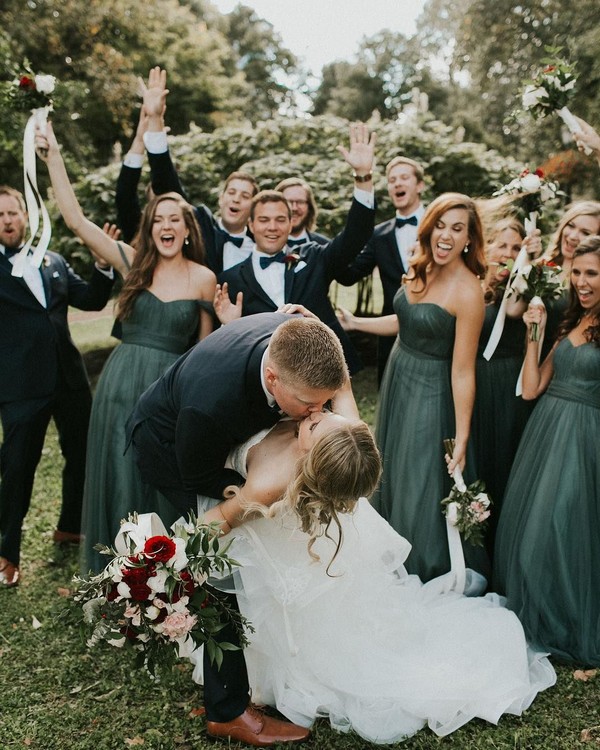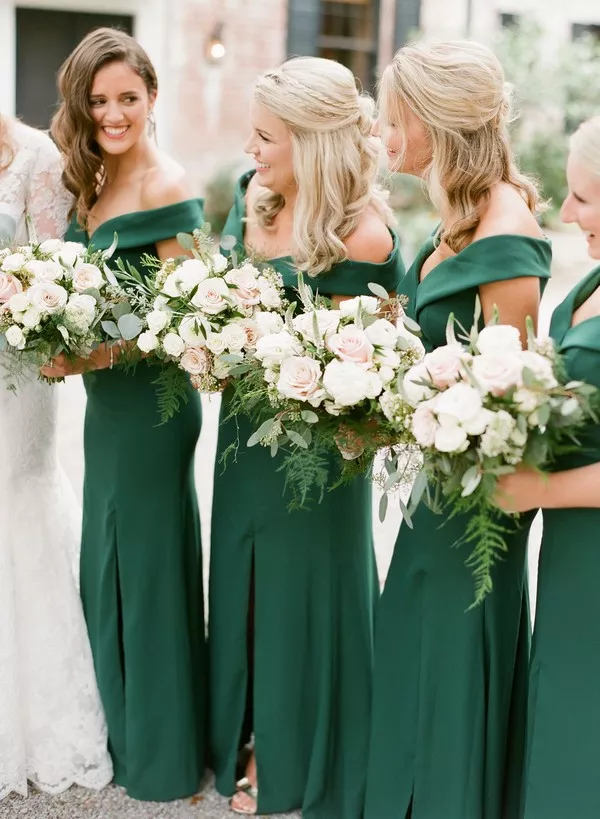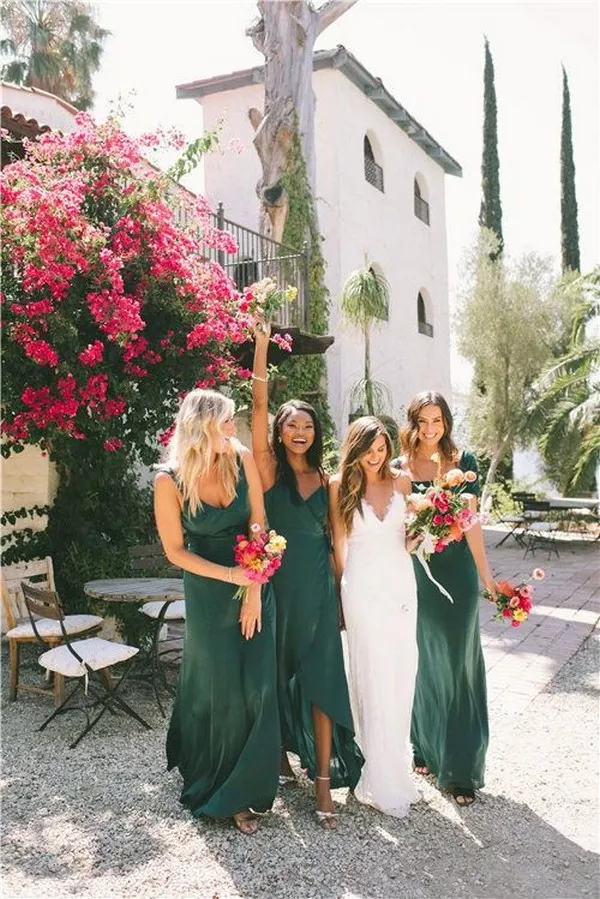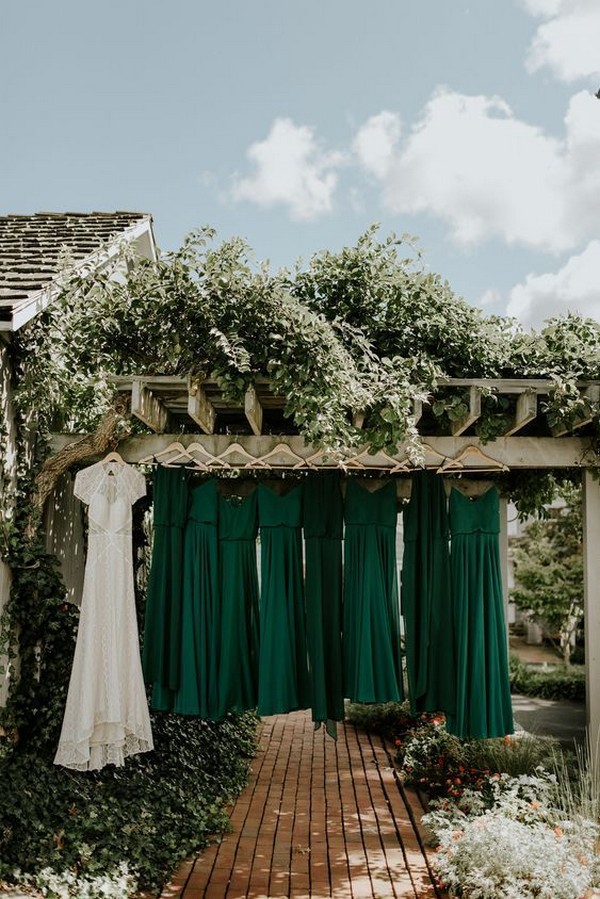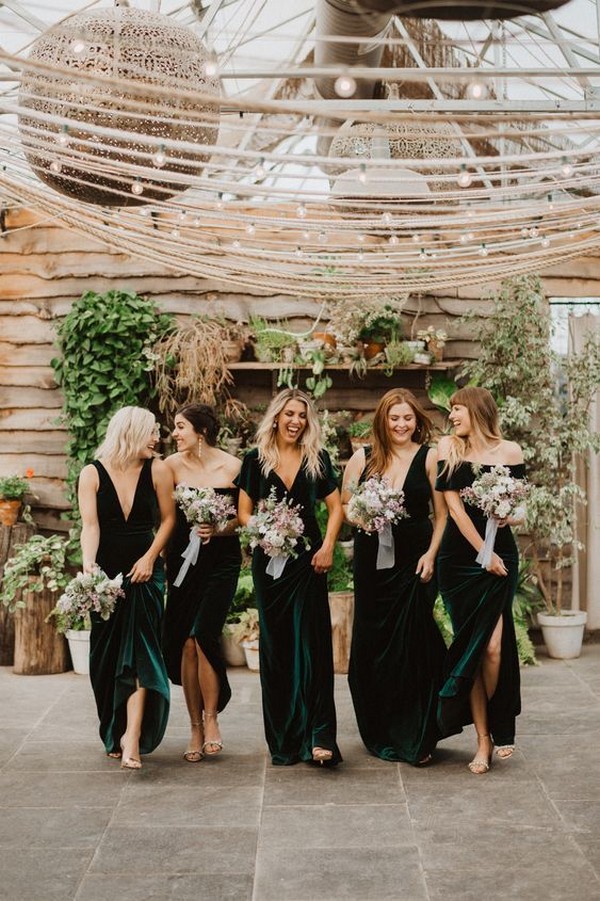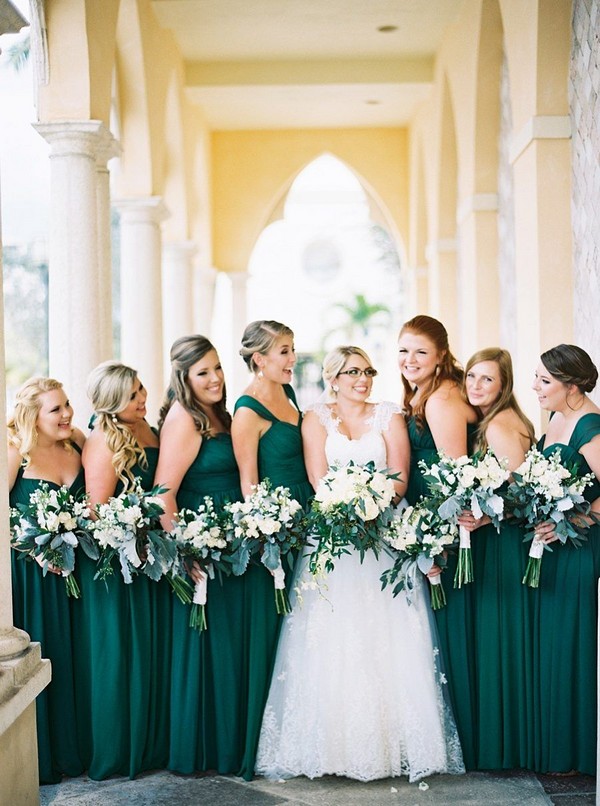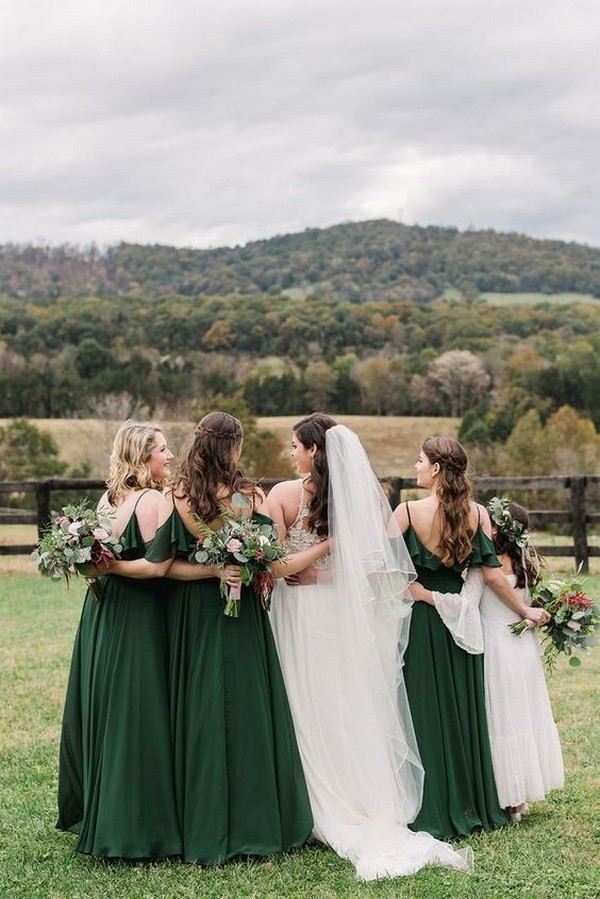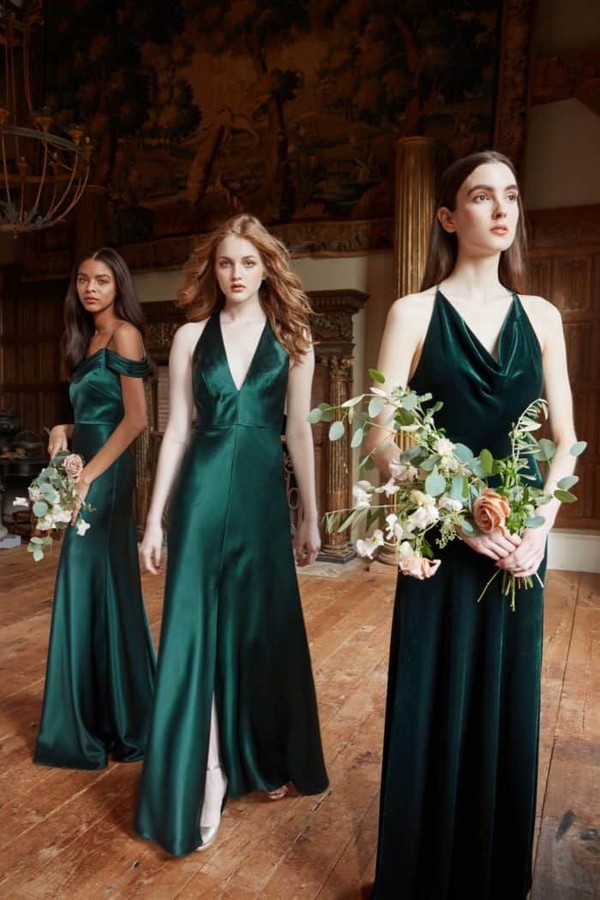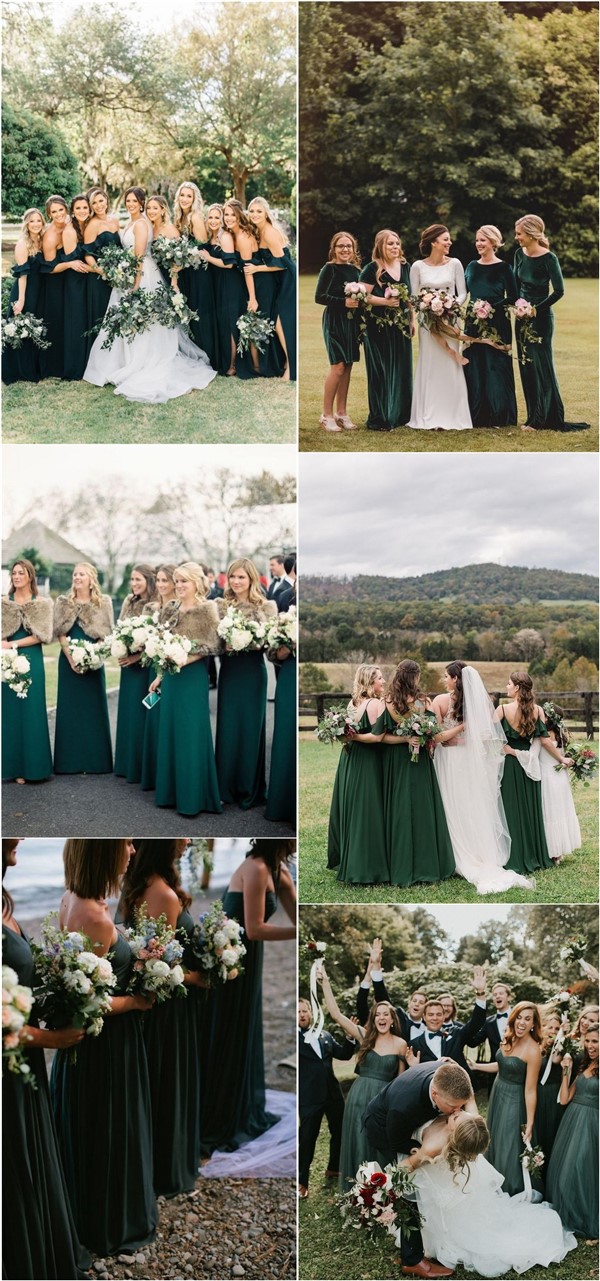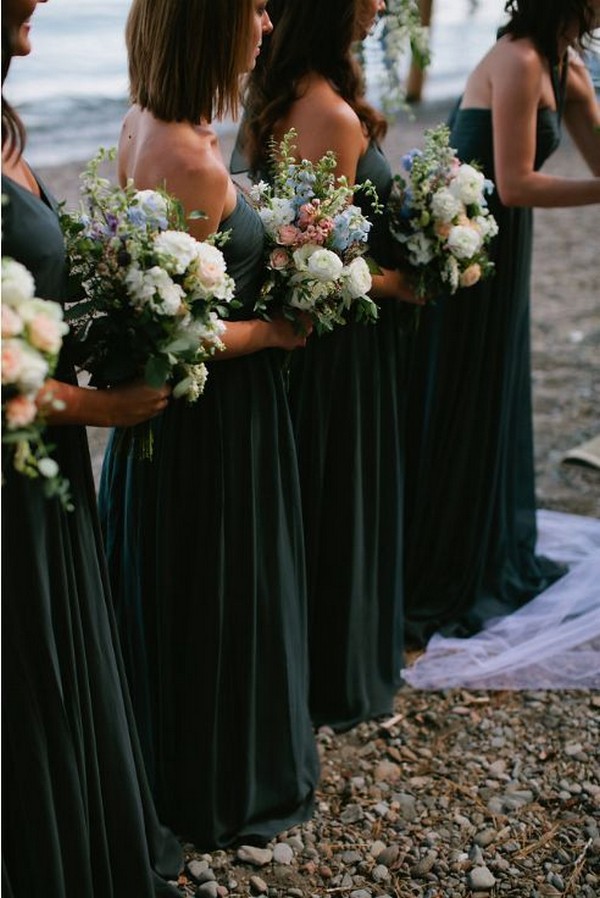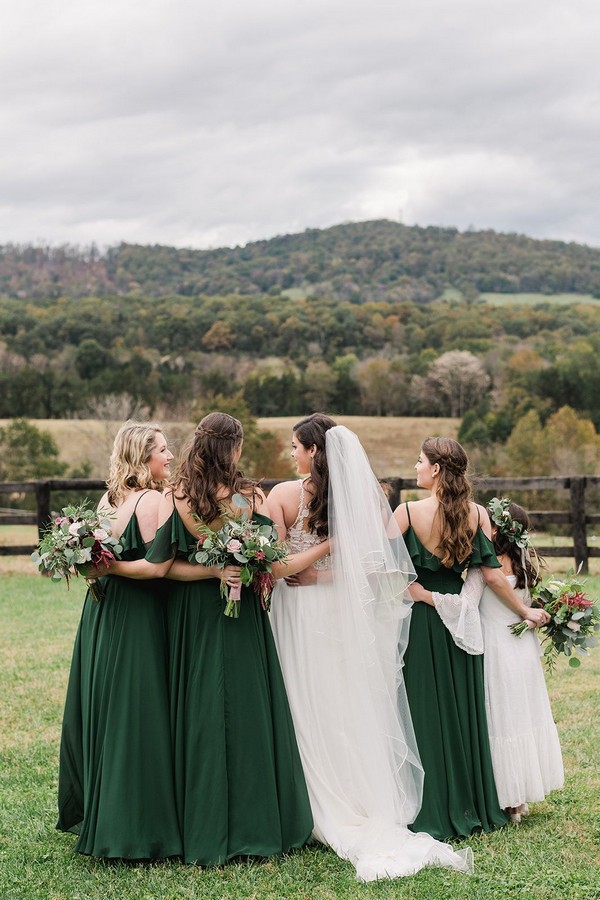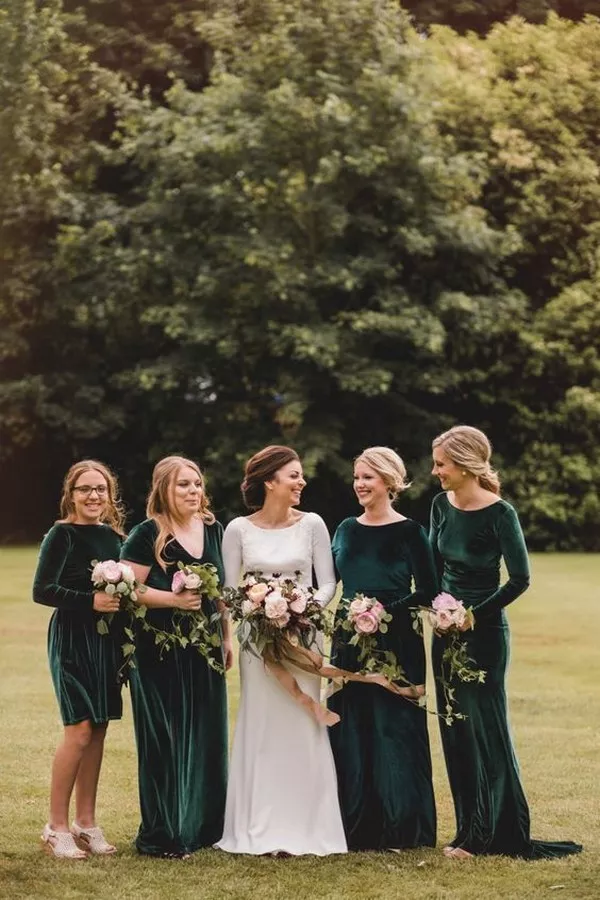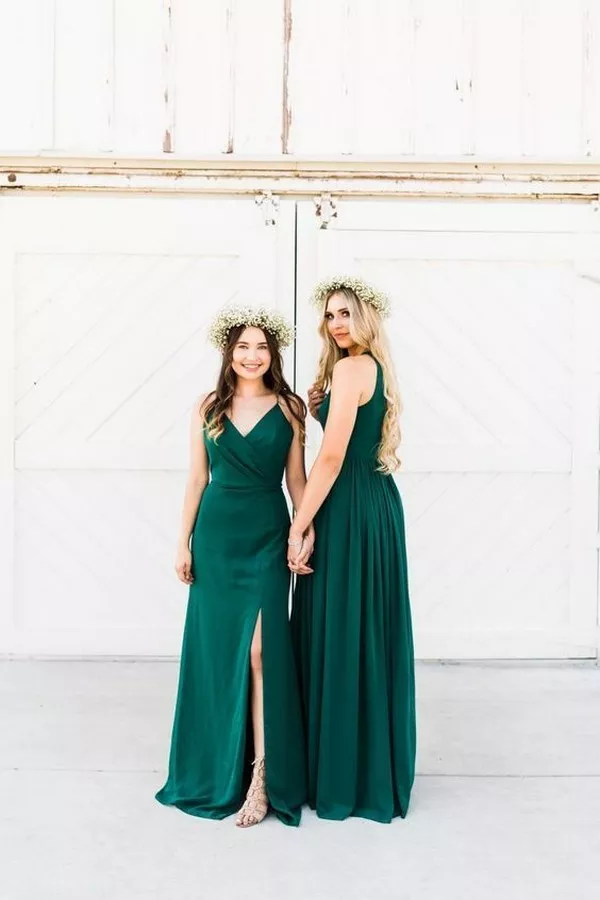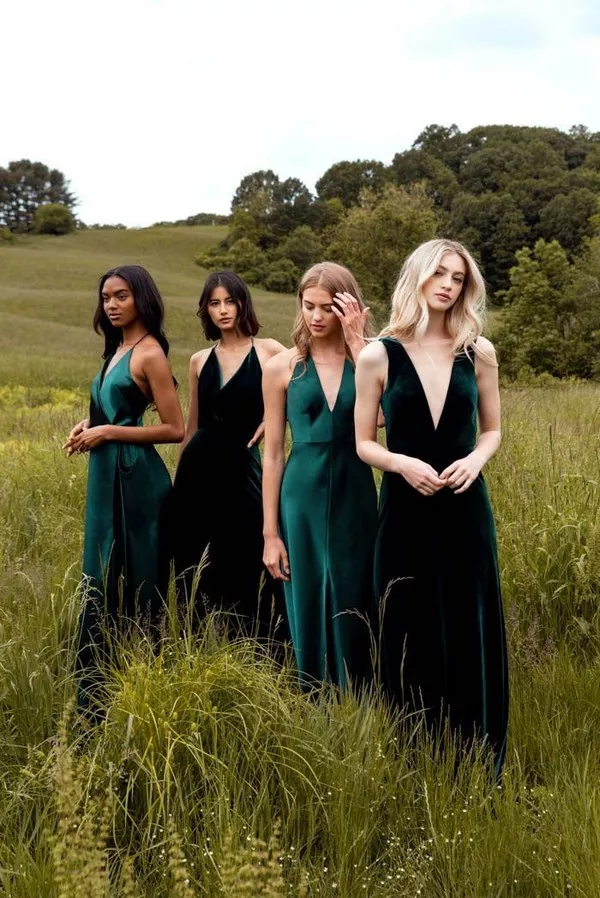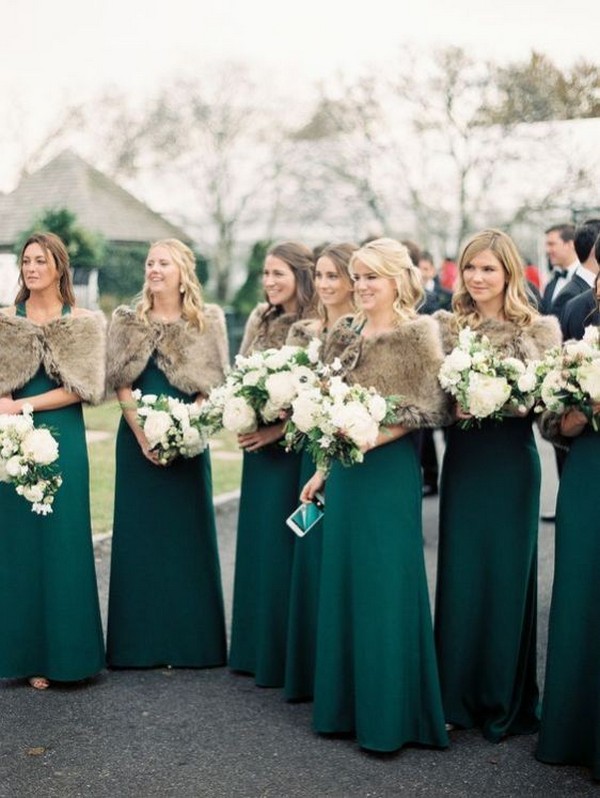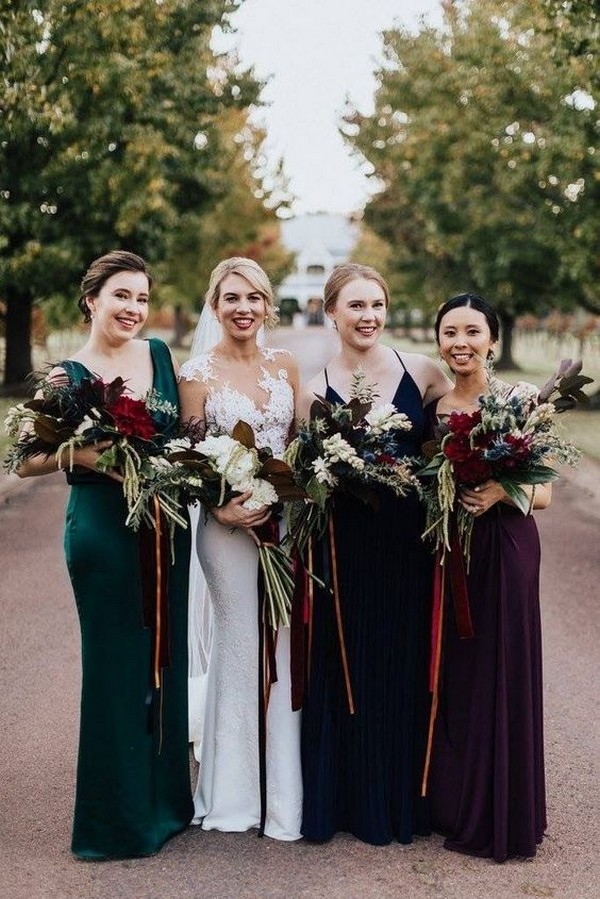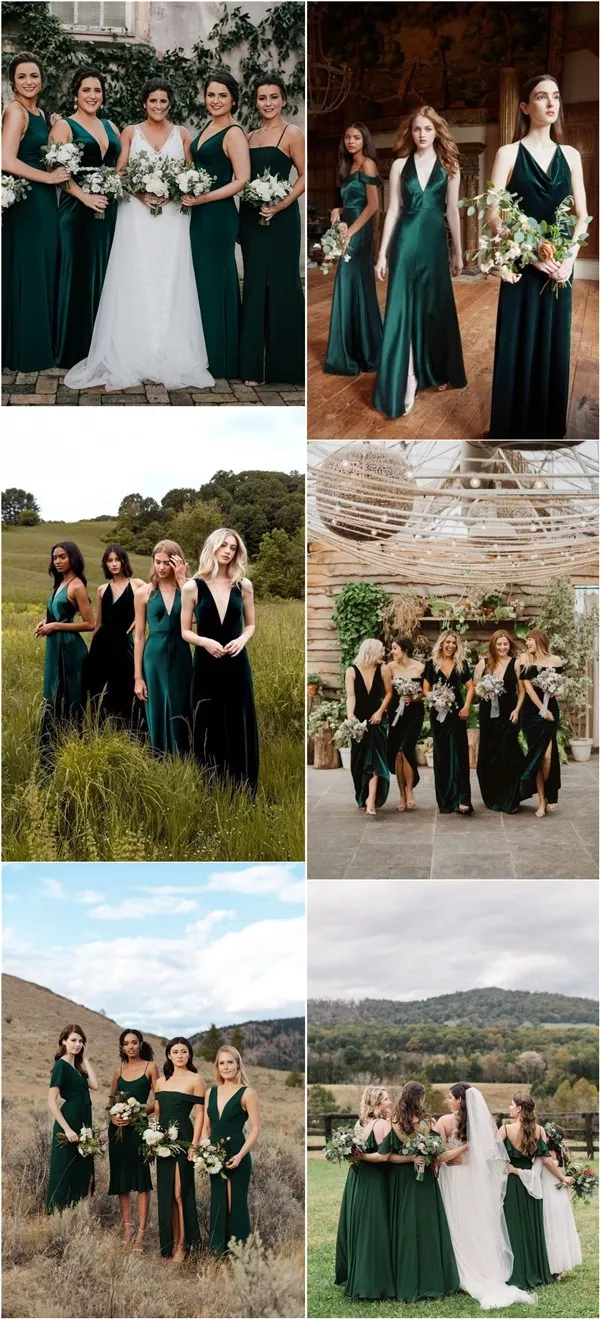 If you're looking for a bridesmaid dress that will match all of your wedding colors, we have the perfect Hunter Emerald Green dress for you. With so many different styles to choose from, there's no need to worry about finding the perfect match for your wedding party. Commit to finding the perfect match for your special day with our selection of Hunter Emerald Green bridesmaid dresses!