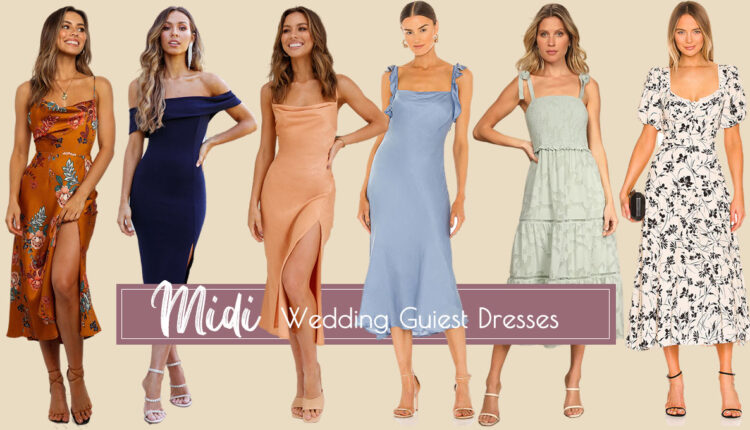 Choosing the perfect outfit for a wedding as a guest can be a daunting task. On one hand, you want to look your best and make a good impression, but on the other hand, you don't want to upstage the bride or be too casual for the occasion. With today's smart/casual climate, the dress code can be even more confusing. Here are some tips to help you choose the perfect midi wedding guest outfit: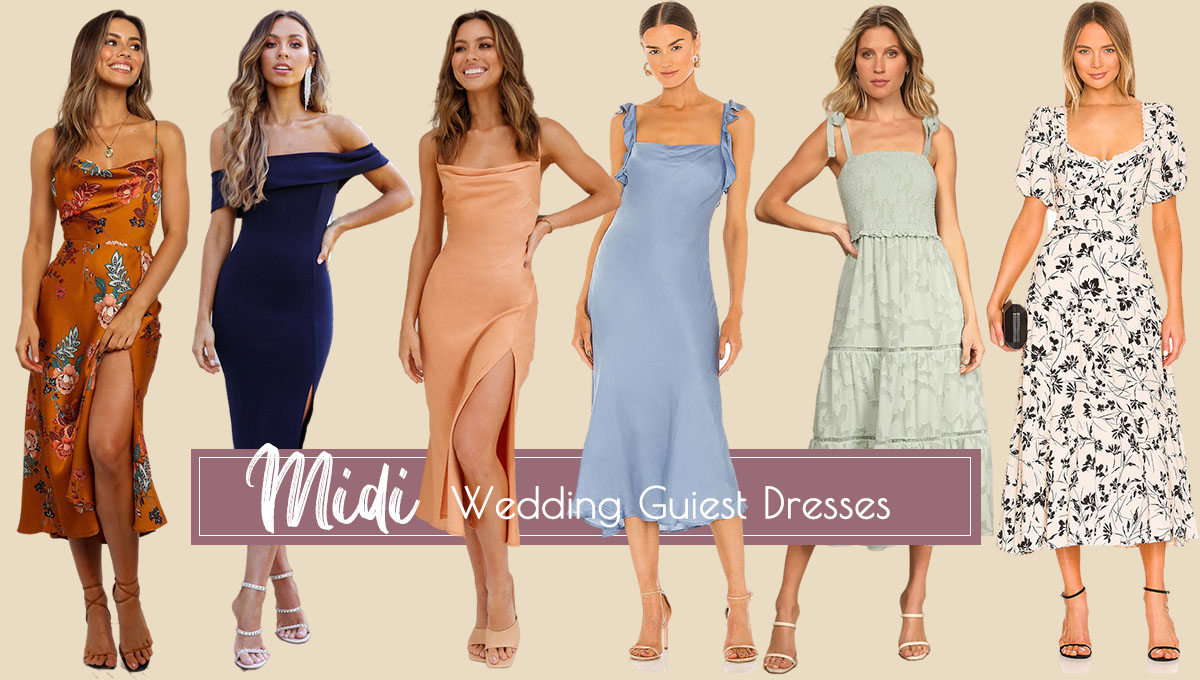 First and foremost, it is important to avoid wearing white as it is typically reserved for the bride. Additionally, it is important to plan your outfit in advance and not leave it until the last minute. Not only will this help you avoid any last-minute wardrobe emergencies, but it will also ensure that you have enough time to find something that you truly love.
Another important factor to consider is the formality of the wedding. If the wedding is a more intimate affair with a small guest list, you might be able to get away with a more casual outfit. However, if the wedding is a grand event with over 100 guests, you'll want to dress up a bit more.
When it comes to choosing an outfit, it is also important to think about its longevity. You don't want to spend a lot of money on an outfit that you'll only wear once, and it's not great for the environment either. Instead, opt for something that you can wear again and again, such as a classic midi dress or a versatile jumpsuit. These items can be dressed up or down depending on the occasion, making them a great investment.
One of the best things about today's fashion trends is the popularity of midi dresses. These dresses are both elegant and versatile, making them a great choice for wedding guests. They can be paired with strappy heels for a formal look or with knee-high boots for a more casual vibe. Plus, with so many different styles, patterns, and colors available, you're bound to find a midi dress that you'll love.
Choosing the perfect outfit for a wedding as a guest can be a tricky task, but by following these tips, you'll be able to find something that you love and that will make you feel your best. Remember to avoid wearing white, plan in advance, consider the formality of the wedding, think about the longevity of your outfit, and opt for a versatile midi dress or jumpsuit. With these tips in mind, you'll be sure to make a great impression and have a great time at the wedding.