If you're struggling to choose the right color for your bridesmaid dresses, consider opting for the soft and dreamy shades of dusty blue and steel blue. These colors are easy to incorporate into your wedding decorations and can be paired with a variety of other colors. They are also on trend and timeless, so you won't regret your choice years down the road. Dusty blue and steel blue bridesmaid dresses are a versatile and stylish option that will complement any wedding theme.
Check out our collection of real-wedding inspiration featuring these beautiful shades to get an idea of how they can be incorporated into your own special day.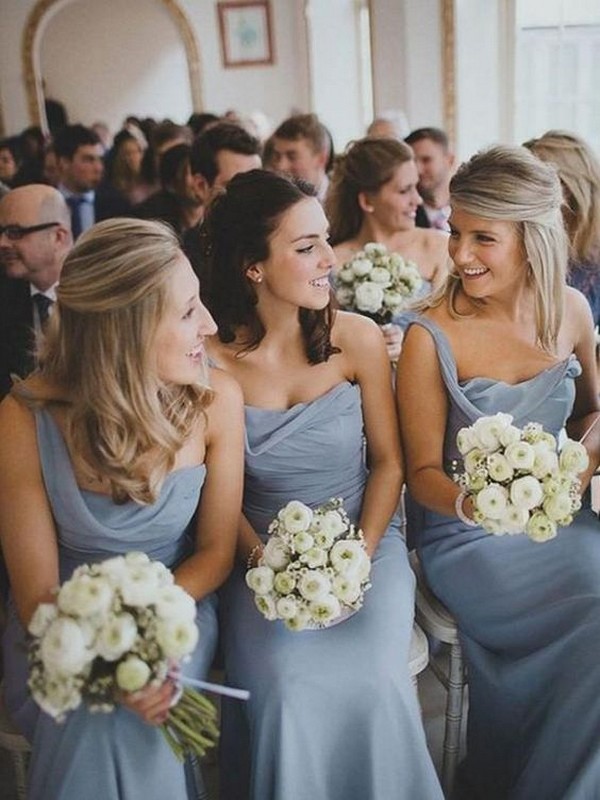 Steel blue and dusty blue are beautiful and versatile colors that can be incorporated into your bridesmaid dresses in a variety of ways. Here are a few ideas for using these shades in your wedding party attire:
Choose steel blue or dusty blue dresses in a range of shades, from pale and pastel to darker and more vibrant hues. This will add depth and interest to your wedding party's look.
Mix and match different styles and cuts of dresses to create a cohesive yet varied look. You can choose everything from floor-length gowns to shorter, more casual dresses in these shades.
Incorporate steel blue and dusty blue into your bridesmaid dresses through accents such as belts, sashes, or bows. This can add some visual interest and help to tie the dresses in with the overall color scheme of your wedding.
Consider pairing steel blue and dusty blue bridesmaid dresses with other colors, such as white, silver, or gold, to create a cohesive and stylish look. You can also add some pops of color through flowers or other accessories.
Don't be afraid to experiment with different fabrics, textures, and patterns when choosing your bridesmaid dresses in these shades. This can help you create a unique and memorable look for your wedding party.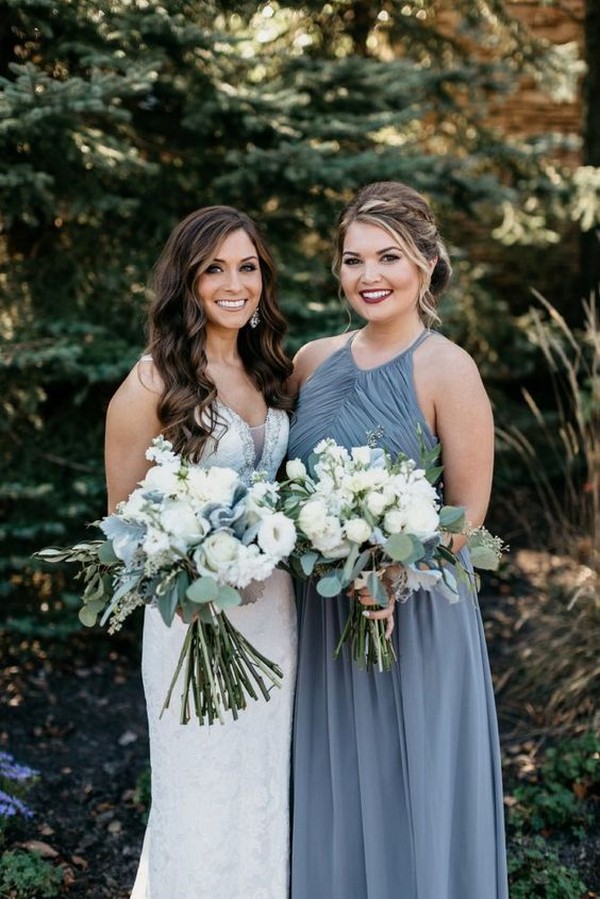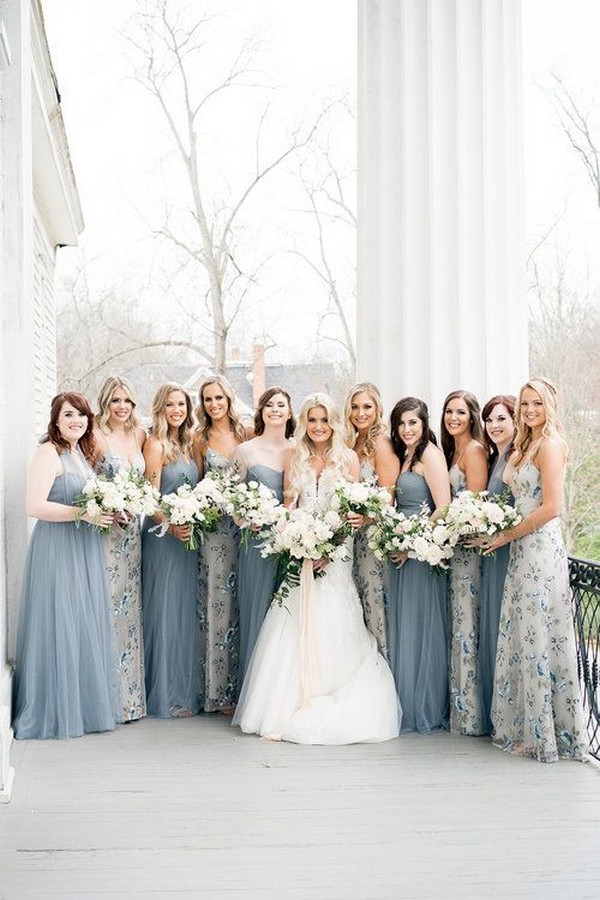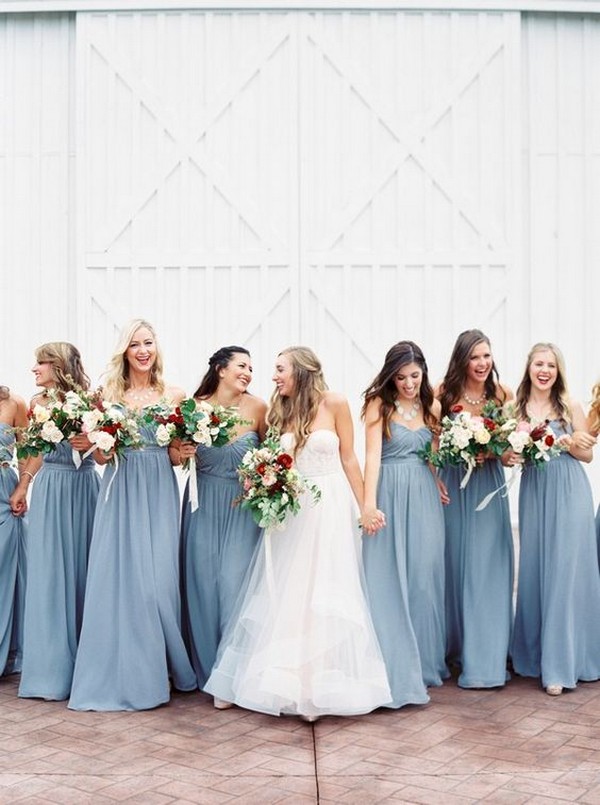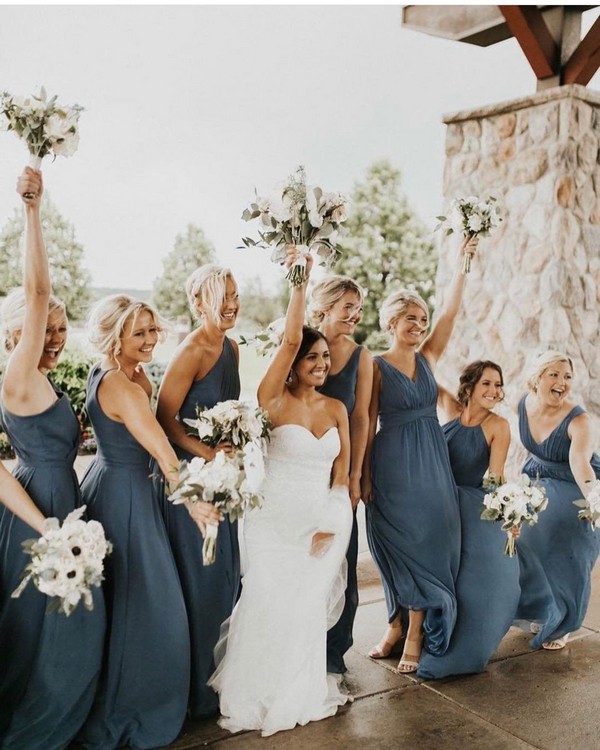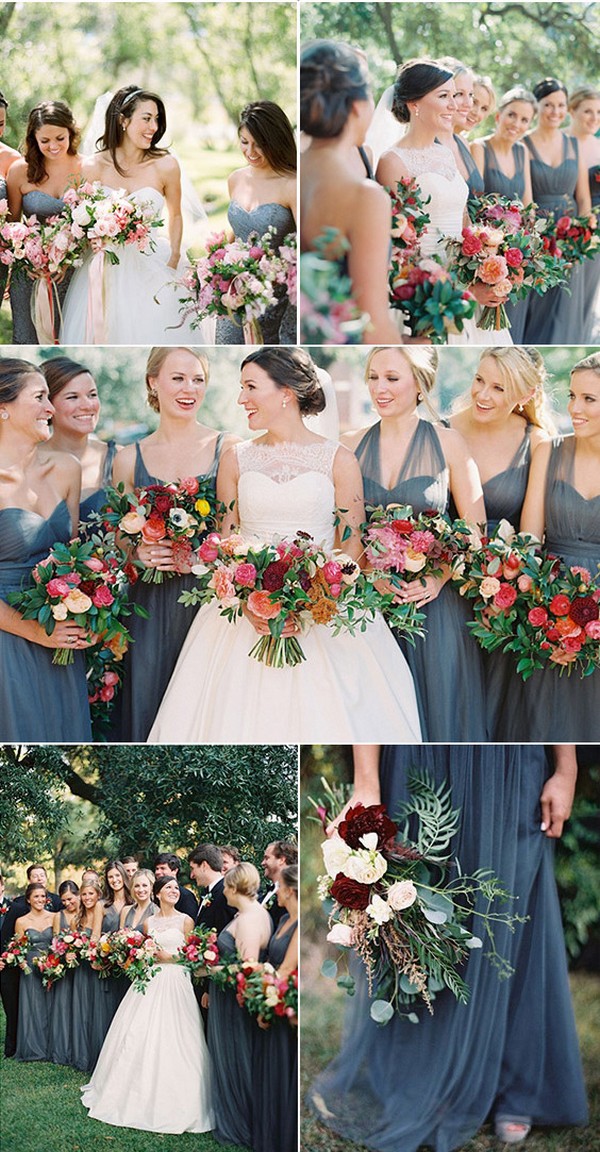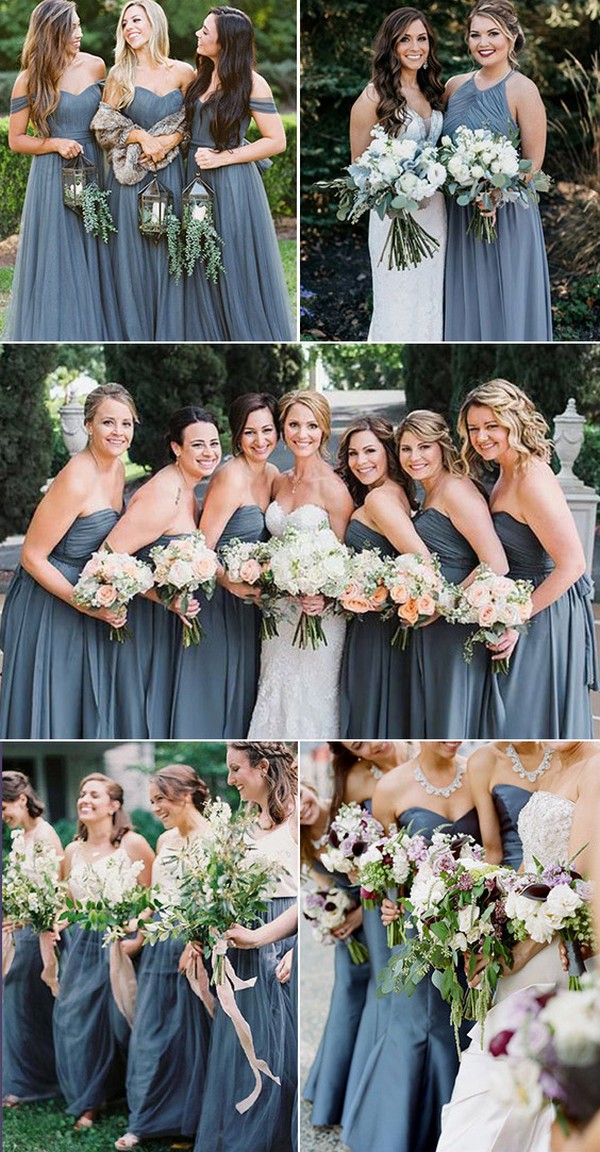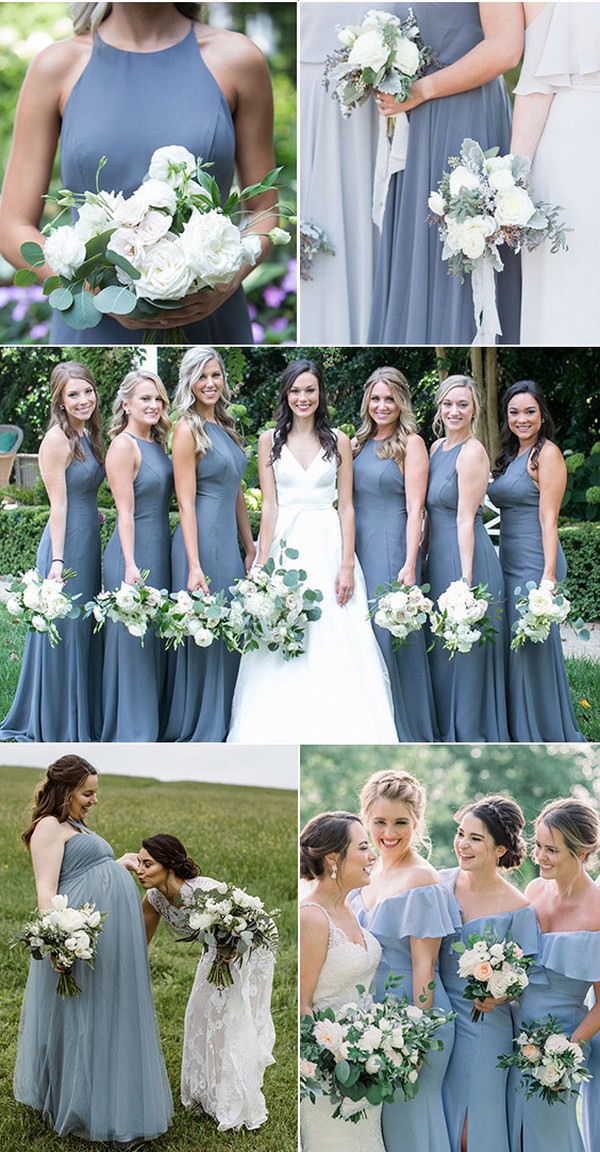 We hope you enjoyed this blog post on the best steel blue and dusty blue bridesmaid dresses. If you're still undecided, take our survey and we'll tell you which color is best for your wedding!
FAQ
What is dusty blue?
A variable color averaging a pale blue that is redder and darker than average powder blue, redder, weaker than Sistine, and greener and stronger than average cadet gray. Also known as mist blue
What Color goes well with dusty blue?
Using dusty blue color when it matches jewel tones and deep, rich hues, such as burgundy, turquoise, navy blue, gold, and purple, you can create some magical dusty-blue color combinations. With soft and feminine dusty blues, burgundy is the bold and romantic hue that will make you swoon.