Thinking of what color to choose for bridesmaid dresses can be like standing in front of a million colors in the paint aisle and not knowing which to choose. For a color that can satisfy your soft and dreamy color needs, look no further than the colors dusty blue and steel blue. Using these colors for your wedding decorations and bridesmaid dresses makes choosing your color palette a breeze! Dusty blue / Steel-blue bridesmaid dresses go well with any colors you pair it with, not to mention how trendy it is! It's also a color that you won't regret picking years down the road.
Swipe your mouse to see our collection of steel blue and dusty bridesmaid dresses from real weddings. You will love them!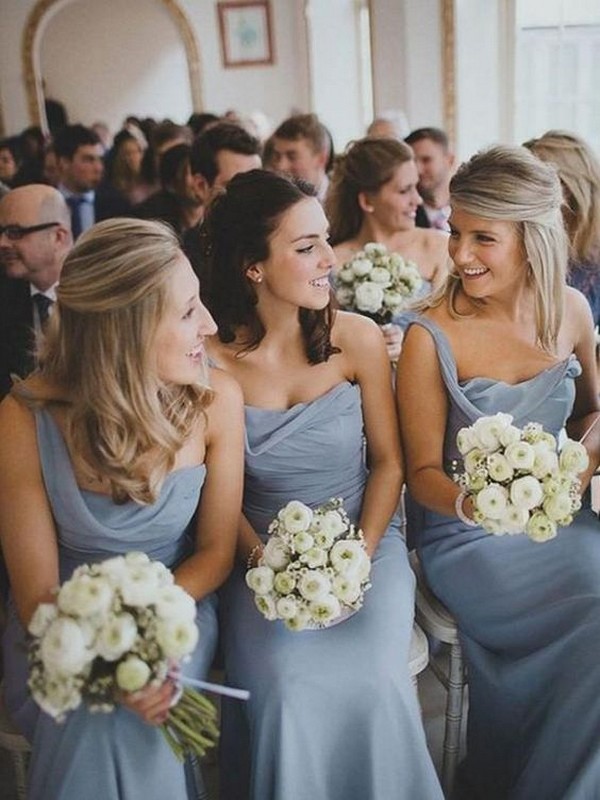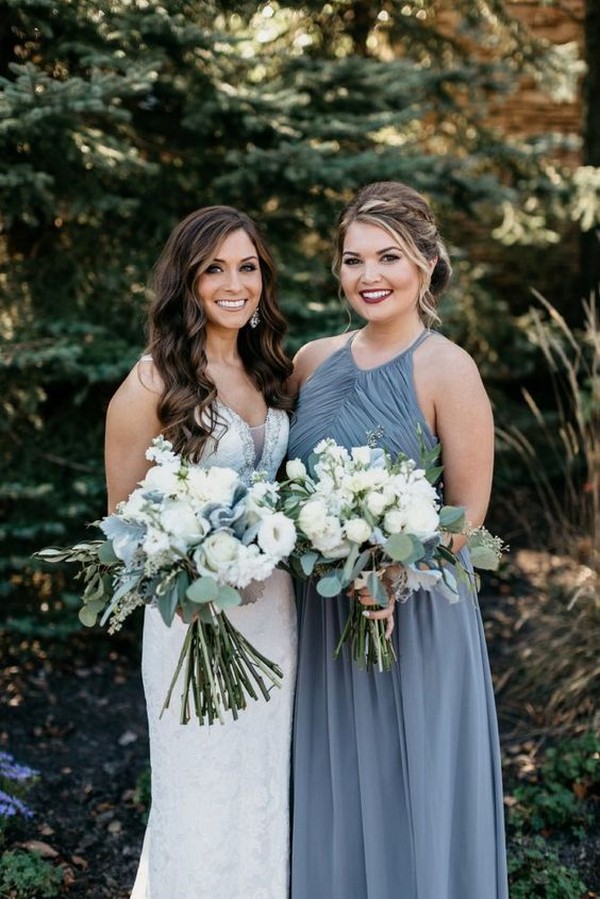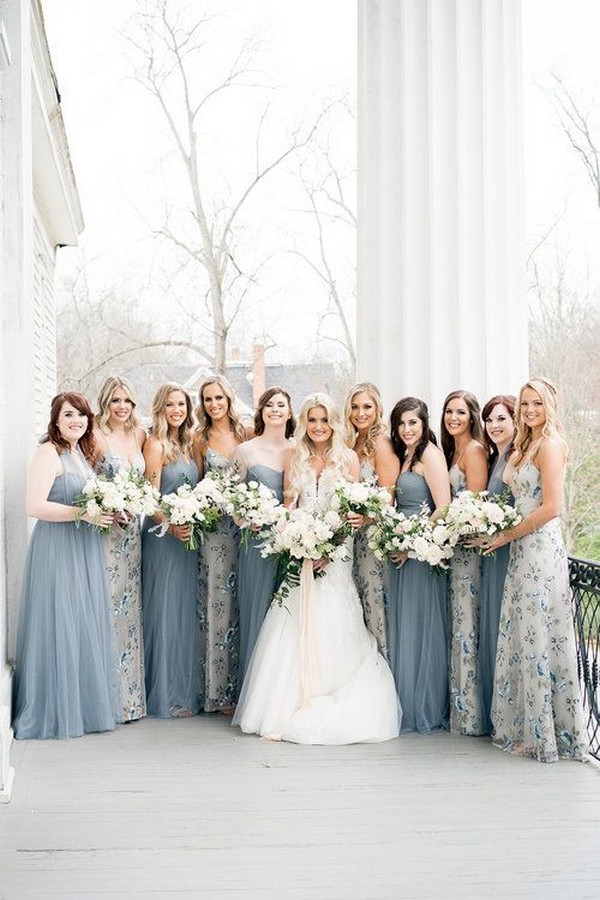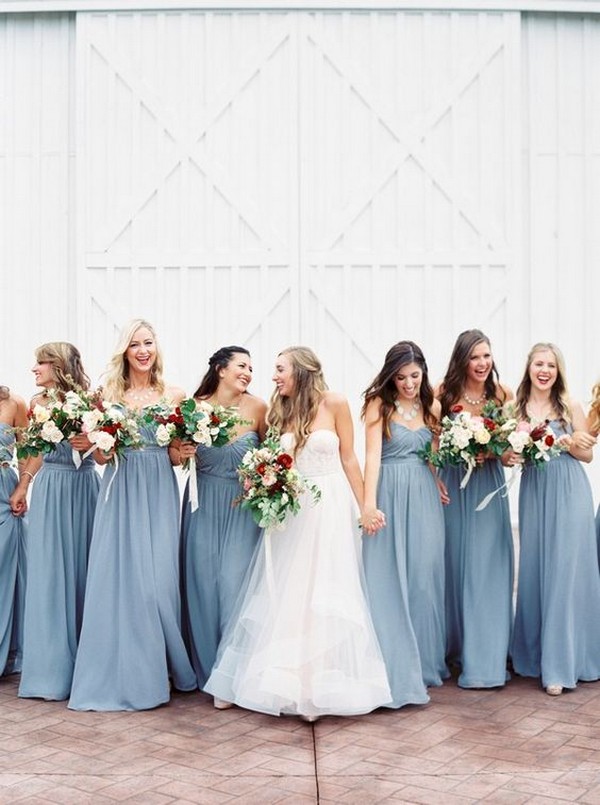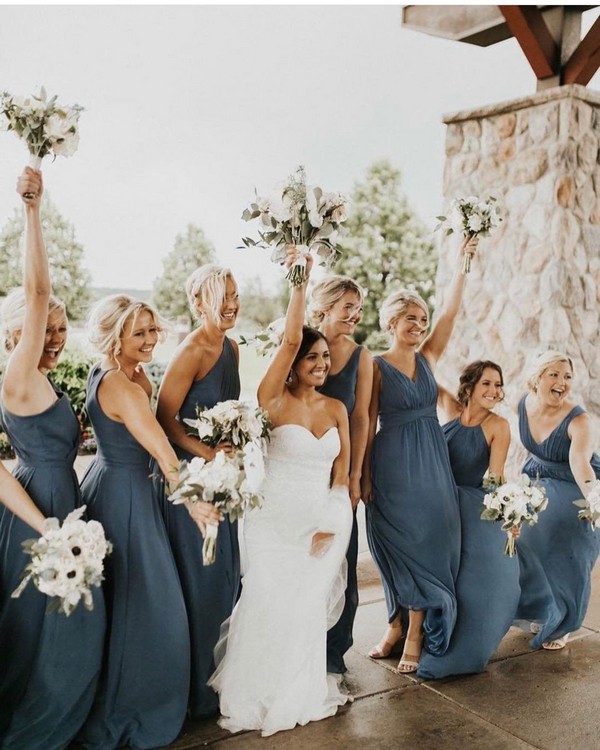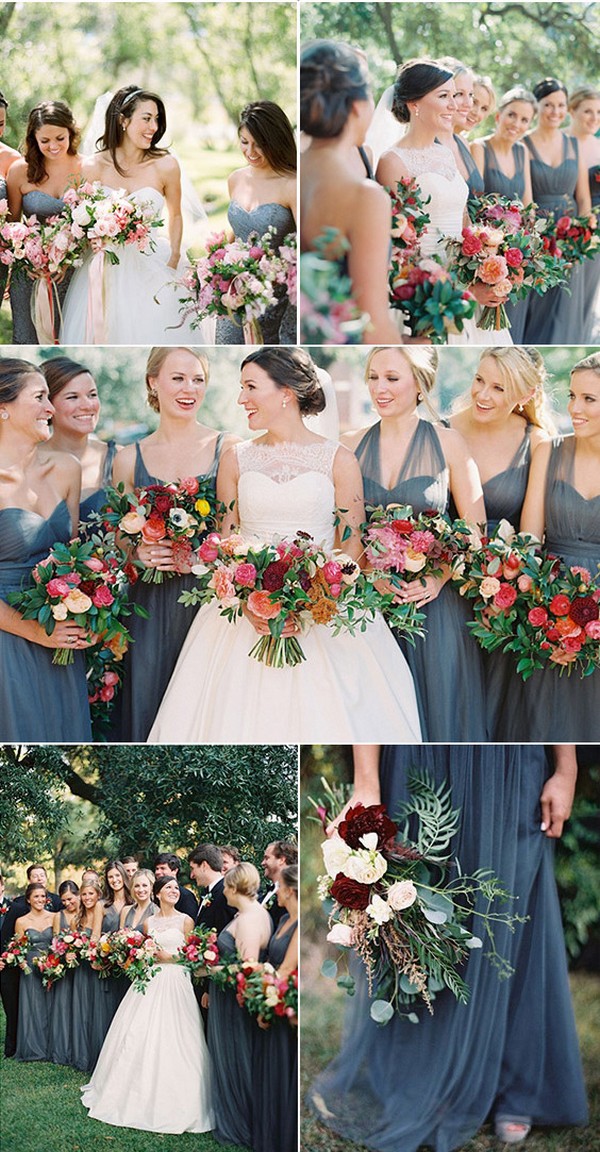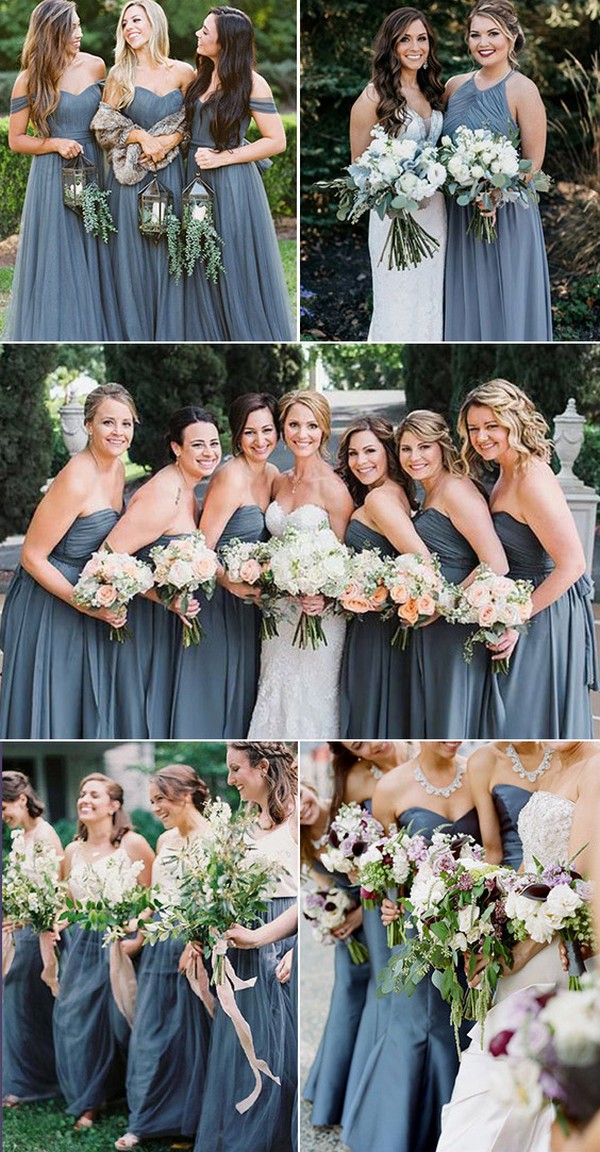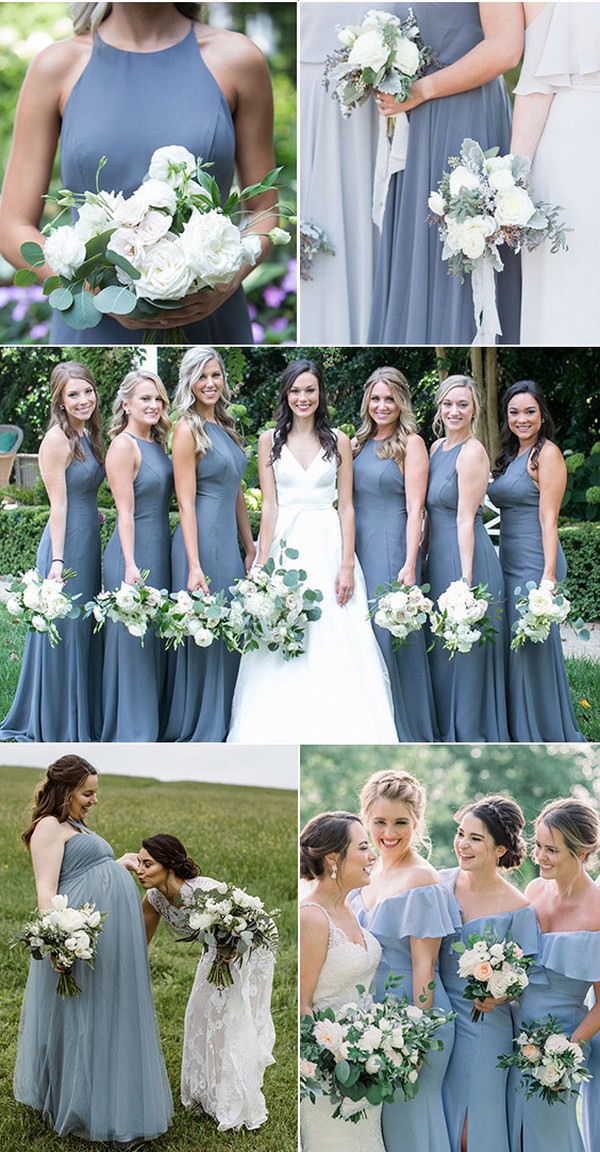 We hope you enjoyed this blog post on the best steel blue and dusty blue bridesmaid dresses. If you're still undecided, take our survey and we'll tell you which color is best for your wedding!
FAQ
What is dusty blue?
A variable color averaging a pale blue that is redder and darker than average powder blue, redder, weaker than Sistine, and greener and stronger than average cadet gray. Also known as mist blue
What Color goes well with dusty blue?
Using dusty blue color when it matches jewel tones and deep, rich hues, such as burgundy, turquoise, navy blue, gold, and purple, you can create some magical dusty-blue color combinations. With soft and feminine dusty blues, burgundy is the bold and romantic hue that will make you swoon.