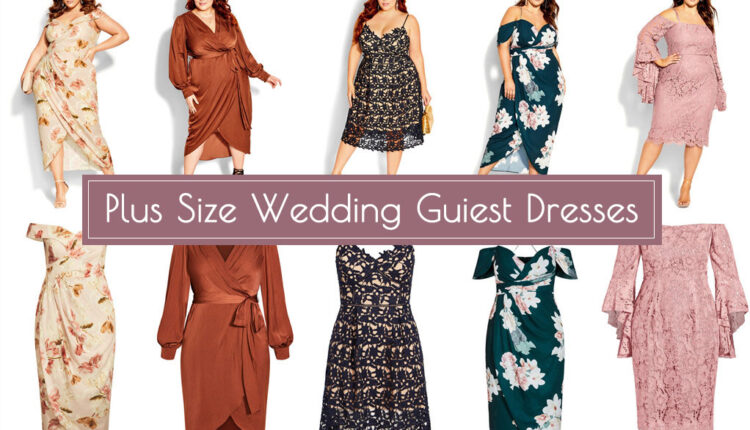 Attending a wedding can be a wonderful experience, but finding the perfect dress to wear can be a challenge, especially for plus-size women. We understand that it can be hard to find a dress that fits your body type and style. That's why we have taken the time to select a range of beautiful plus-size dresses that are suitable for formal, semi-formal spring, summer, and autumn weddings.
This collection includes a variety of styles and designs to suit every body shape, including maxi, midi and mini dresses, with different necklines, and patterns, and colors, you can select a dress that suits your preference and personality. The collection includes timeless and classic styles, as well as more modern and trend-inspired pieces, so there's something for everyone.
These plus-size dresses are made with comfortable and high-quality fabrics and are designed to flatter and accentuate your curves, so you can feel confident and beautiful on the special day. With a range of sizes and styles to choose from, finding the perfect dress for your next wedding event is easy.
We believe that every woman deserves to feel beautiful and confident on her daughter or friends big day, and our collection of plus-size wedding guest dresses is designed to make that happen. No matter your shape or size, you can find a dress that will make you feel great and suit to your style.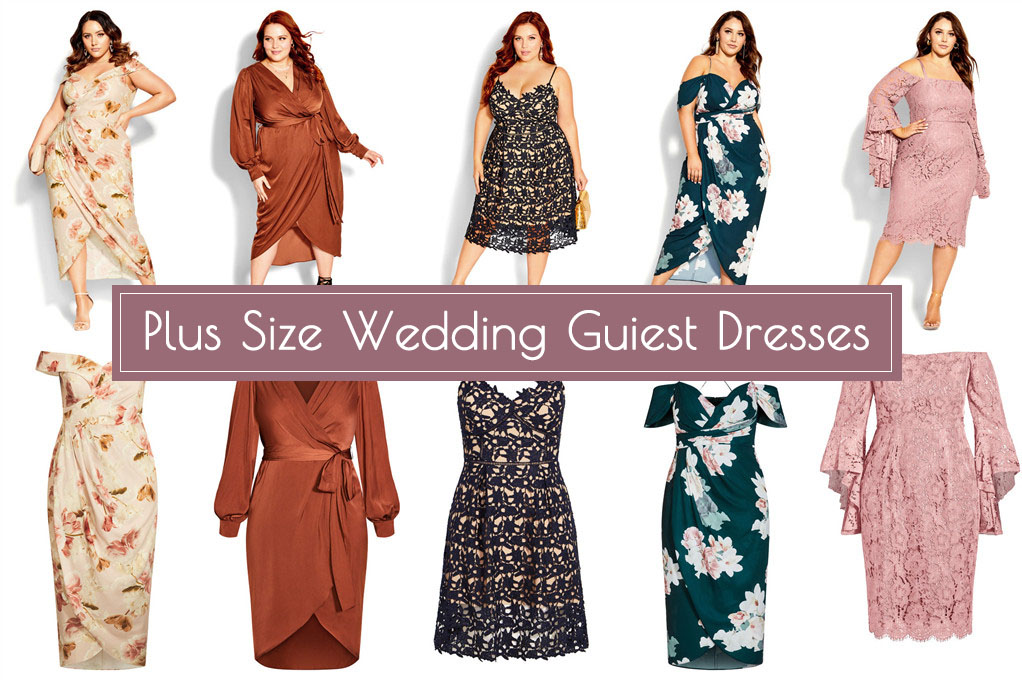 Where To Find Plus Size Dresses To Wear To Weddings and Parties?
There are several options available for finding plus-size dresses to wear to weddings and parties. Some options include:
Online retailers: Many online retailers specialize in plus-size clothing and offer a wide selection of plus-size dresses suitable for special occasions. Some popular online retailers include Eloquii, ASOS, and Avenue.
Department stores: Many department stores carry plus-size clothing options, including dresses suitable for weddings and parties. These stores usually have dedicated sections for plus-size clothing where you can find a wide range of options.
Plus-size boutiques: There are many plus-size boutiques that specialize in providing clothing for plus-size women. These boutiques usually carry a wide range of plus-size dresses suitable for special occasions, and their staff is often trained to provide personalized styling advice.
Custom clothing: You can also consider custom-made clothing, where a tailor or designer will create a dress to your specific measurements and styling requirements. This is a great option if you have a hard time finding dresses that fit your unique shape or if you have specific needs in terms of style and design.
Bridal and Formal Wear Stores: Many bridal and formal wear stores that specializes in wedding attire, also carry mother of the bride/groom, and guest attire in plus-size.
Rental stores: Some rental clothing stores, including Rent the Runway, now have a wide range of plus-size dresses available to rent for special occasions.
In any case, it's always best to check the size range availability at a store before visiting or ordering, and you can also ask for the specific brands or lines that carry plus size options.
Take a look at my choices below, as well as fabric look at:

I wish this section helps you discover something stunning to put on to a wedding!
Also look into my choices for plus size Mother of the Bride Dresses! (Over size bridesmaid gowns will certainly be coming soon – tip: ASOS and Adrianna Papell have an excellent selection!).