Choosing the right fabrics for your bridesmaid dresses can be a daunting task. There are so many different types of fabrics and textures to choose from, and you want to make sure that each of your bridesmaids looks her best.
If you're looking for ways to mix and match fabrics for your bridesmaids' dresses, you've come to the right place. In this article, we'll show you 8 ways to mix and match fabrics to create the perfect look for your bridal party. From mixing prints and solids to mixing different textures, we've got you covered. So, what are you waiting for? Let's get started!
Velvet and Satin
Velvet and satin are two popular fabric choices for bridesmaid dresses. While they have different textures, they can actually look quite beautiful together. If you're considering mismatched bridesmaid dresses for your wedding, take a look at how these two fabrics can complement each other.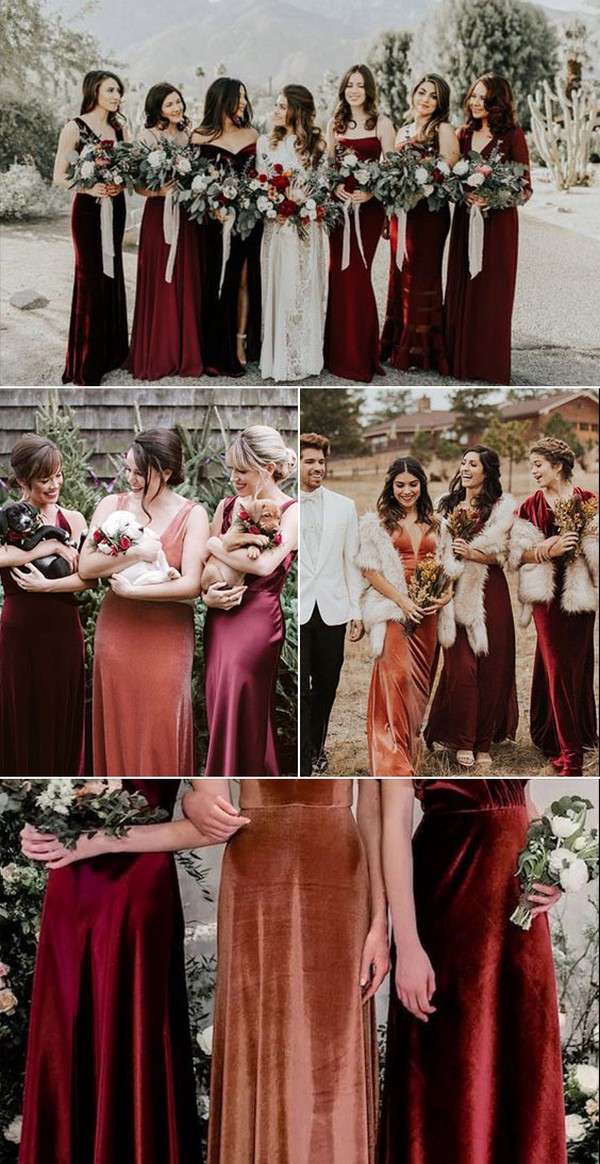 Chiffon and Velvet
Your bridesmaids will thank you when they find out they can mix and match their chiffon and velvet bridesmaid dresses! This gives them the freedom to choose a look that they love and feel comfortable in, whether it's a short and flirty chiffon dress or a long and elegant velvet gown.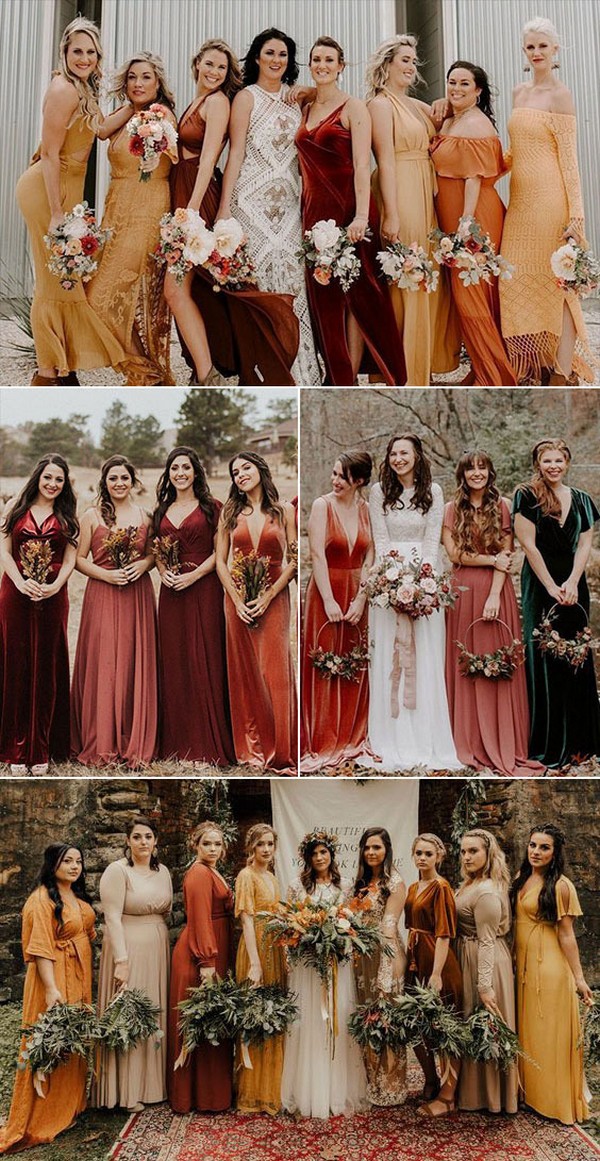 Sequins and Chiffon
If you're looking for a fun and unique way to style your bridesmaids, consider mix and match sequins and chiffon dresses! This trend is perfect for creating a versatile and stylish look that will have your girls feeling confident and beautiful on your big day. Plus, it's a great way to let each bridesmaid show off her own personal style.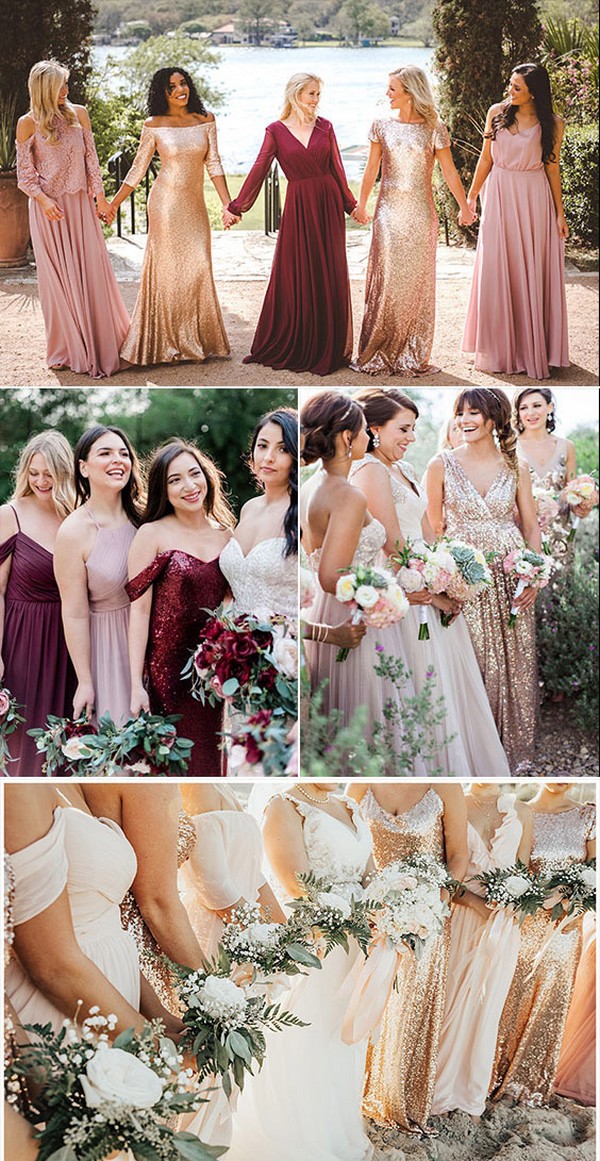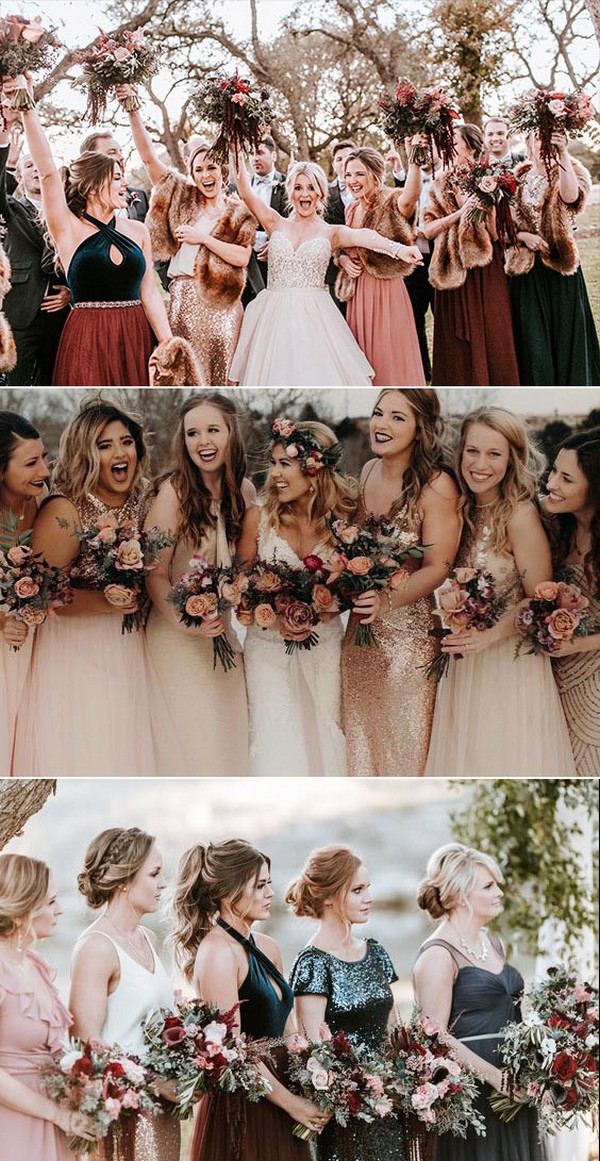 Sequin and Satin
Looking for the perfect mix of glam and elegance for your bridesmaids? Look no further than sequin and satin dresses! This unique combination will have your girls looking their best on your big day.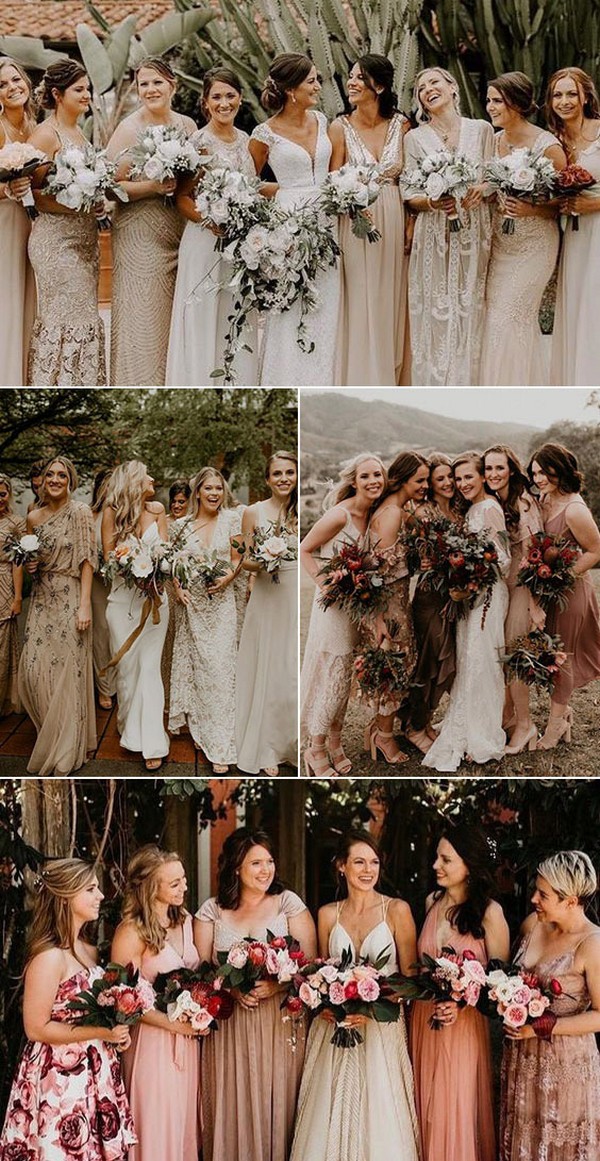 Floral Printed and Chiffon
Every bride wants her best friends by her side on her big day, so why not make them feel beautiful, too? With this mix and match bridesmaid dress set, each lady can pick a dress that suits her own style, whether it's the sweet and demure chiffon gown or the more playful and flirtatious floral printed number. They'll both look fabulous walking down the aisle with you!
Chiffon and Lace
The mix and match trend is still going strong and there's no better way to show off your personal style than with a mix and match bridesmaid dress! Chiffon and lace are the perfect fabrics to mix and match because they're both elegant and feminine. Plus, they come in a variety of colors so you can really have fun with your bridesmaids' looks.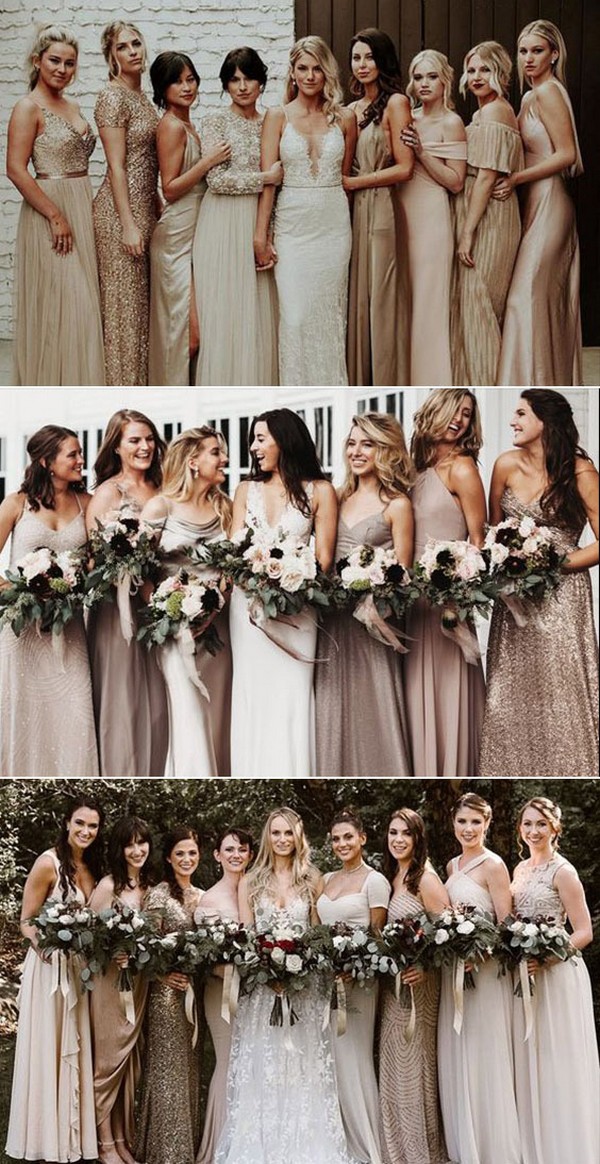 Beaded sequin and Chiffon
Your bridesmaids will look absolutely stunning in these mix and match beaded sequin and chiffon dresses! The beaded sequin bodice adds just the right amount of sparkle and the chiffon skirt is simply beautiful. Choose from a variety of colors to create the perfect look for your wedding day!