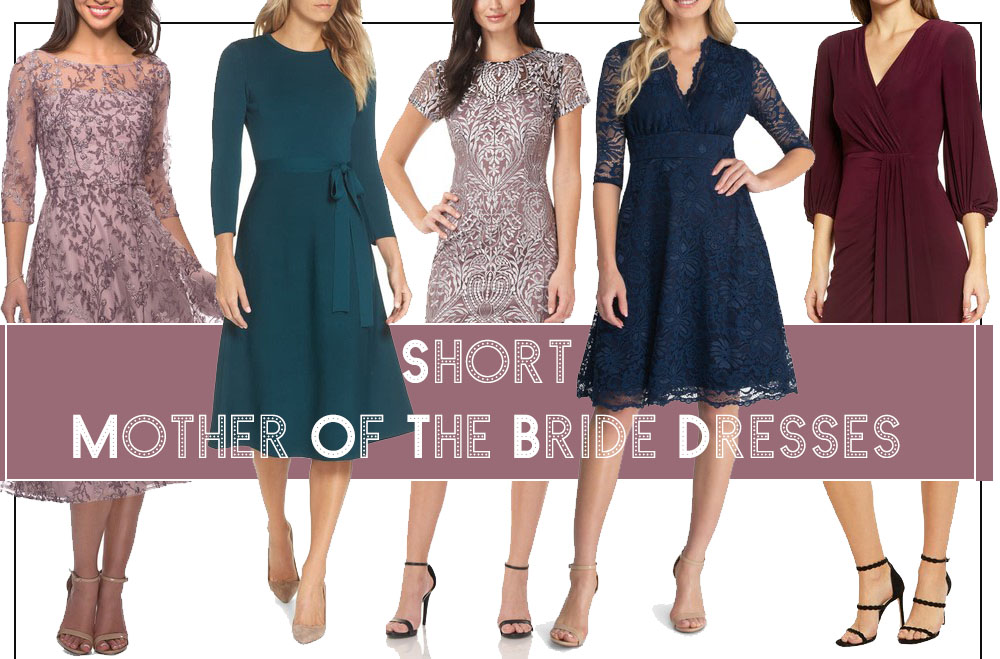 For mothers of the bride and groom, finding the perfect dress to wear on the big day can be a challenge. While traditional mother of the bride gowns tend to be long and formal, many mothers prefer a shorter dress that is comfortable, stylish, and suitable for the wedding's theme and setting. Short dresses are an elegant and versatile option that can cater to various body types, styles, and preferences.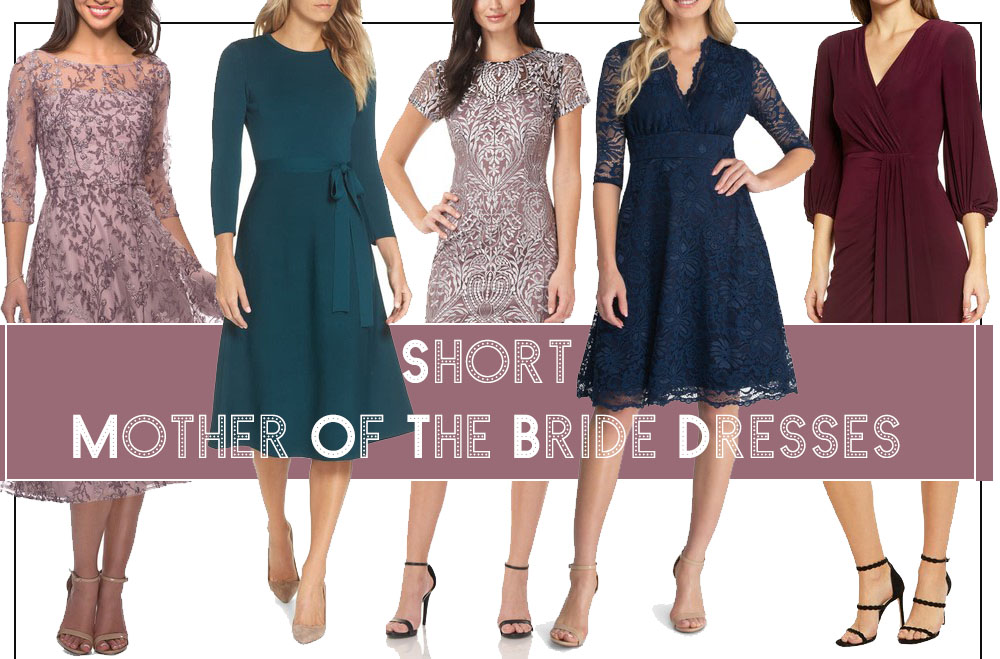 Knee-length dresses, in particular, are a great choice for mothers who want to show off their legs and feel comfortable in hot weather. This length also works well for outdoor weddings where you want to move around freely, it also come in a variety of designs, fabrics, and colors to suit any taste. A knee-length dress can range from timeless and classic styles to trendy and playful designs.
For those who prefer a more traditional look, a knee-length dress made of elegant fabrics like satin or chiffon and adorned with subtle embellishments like beading or lace can make a beautiful and sophisticated statement. On the other hand, if you have a more laid-back style, a knee-length dress made of lightweight cotton or linen and with a more relaxed fit might be a better fit.
Mothers of the bride and groom also have the option to choose from a wide range of colors and patterns, from classic neutral hues like black, navy or white to bold and bright shades like red, pink, or even floral prints. The key is to find a dress that suits your style and flatters your body shape. And with the wide range of options now available, it's easy to find the perfect knee-length mother of the bride/groom gown that makes you look and feel beautiful on your child's special day.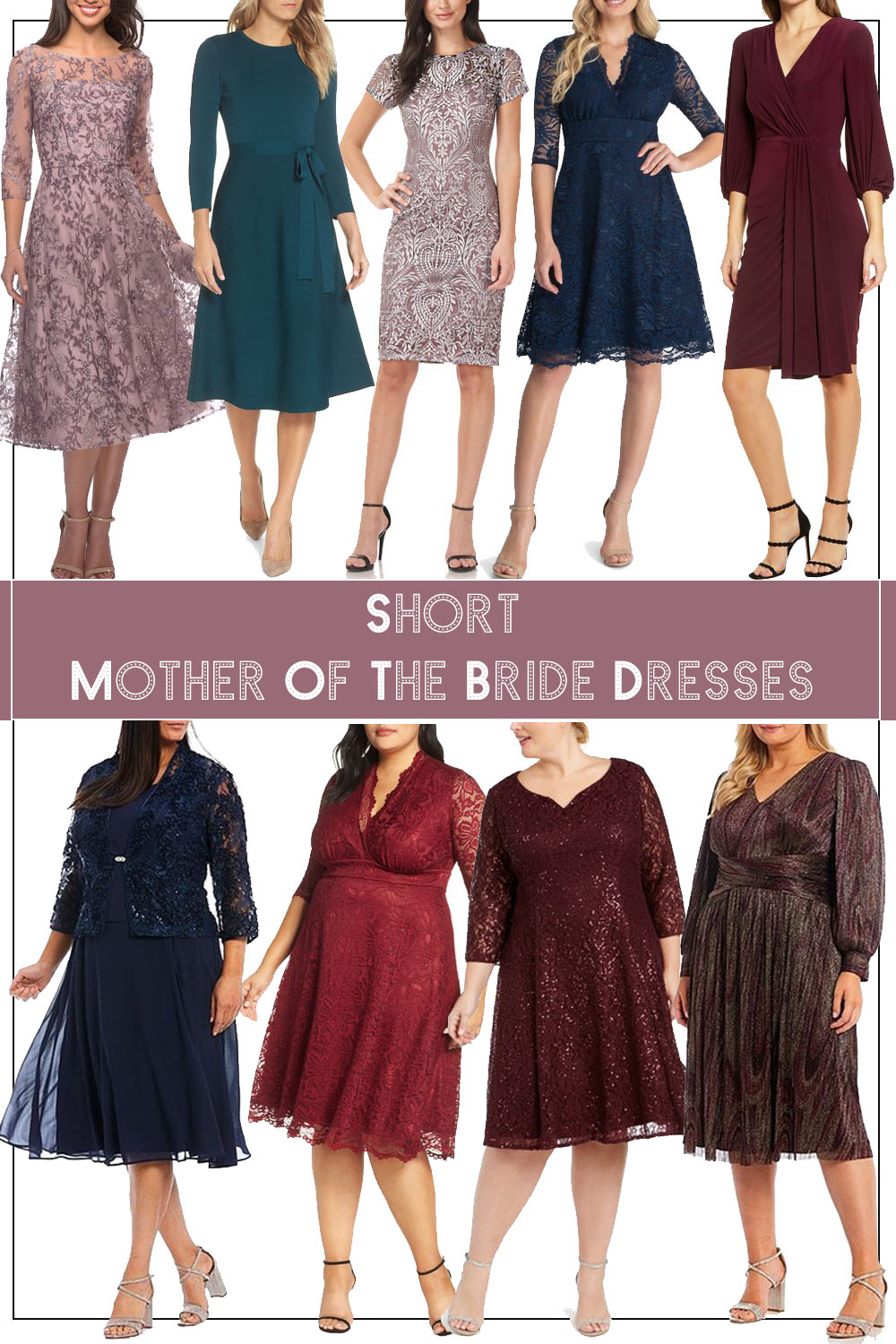 Short Knee Length Mother Of The Groom Dresses

FAQ
What color is the groom's mother supposed to wear for a wedding?
Some mothers of the groom may prefer to wear gold, dark silver, or black for their wedding ceremony. Dark colors can also be worn, such as : Navy. Green.
Can the mother of the groom wear a short dress if the mother of the bride wears long?
Basically, yes. If the bride's mother decides to wear long, you don't have to do this. Especially if you don't feel comfortable wearing a full-length dress or outfit.
What length should the mother of the bride wear?
In formal weddings, the length of the gown or dress is a personal choice. Dresses and skirts are fine for any wedding from noon to midday. Most mothers do not have to wear dresses of equal length, even though many do, feeling that this creates a more harmonious appearance, especially during wedding photos.
What color should the mother of the groom not wear?
It's best to avoid wearing white or any color that is similar to the bride's wedding dress. You may also want to avoid blush, beige, or other neutral tones that may seem light on camera. Unless the groom and bride requested it, skip the color black or white.