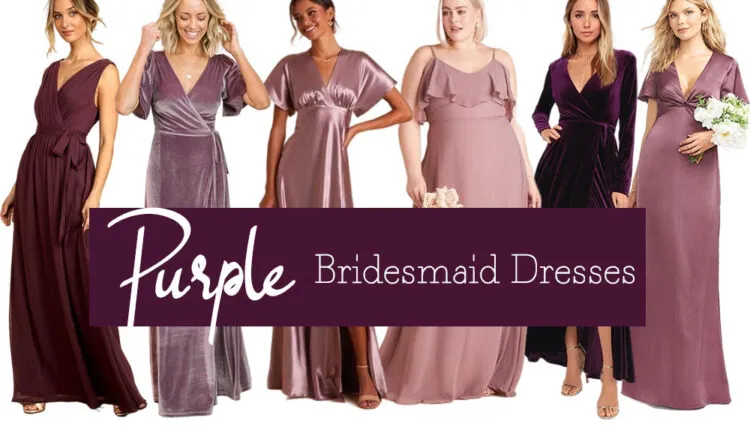 Looking for a purple bridesmaid dress? Purple is an exquisite color that will make your wedding stand out from the rest. It's a great chance to add a pop of color with your bridesmaids, and it's sure to get some compliments.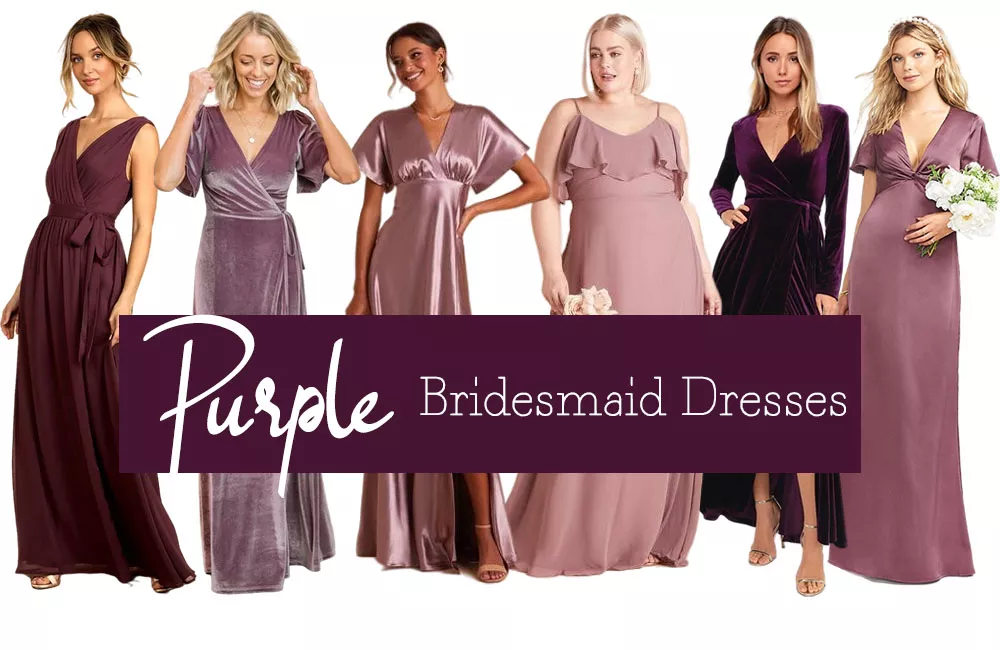 Light purple bridesmaid dresses
Light purple is a great color for brides who want something different. It's not as bold and in-your-face as hot pink or orange, but it's still bolder than white or ivory. Light purple is also perfect for spring or summer weddings because it's bright enough to make your guests feel happy, but not so bright that they're blinded by it.
It's important that you choose a shade of light purple that fits with your personality and aesthetic preferences–you don't want to spend thousands on a dress only to find out later that it clashes with the rest of your colors!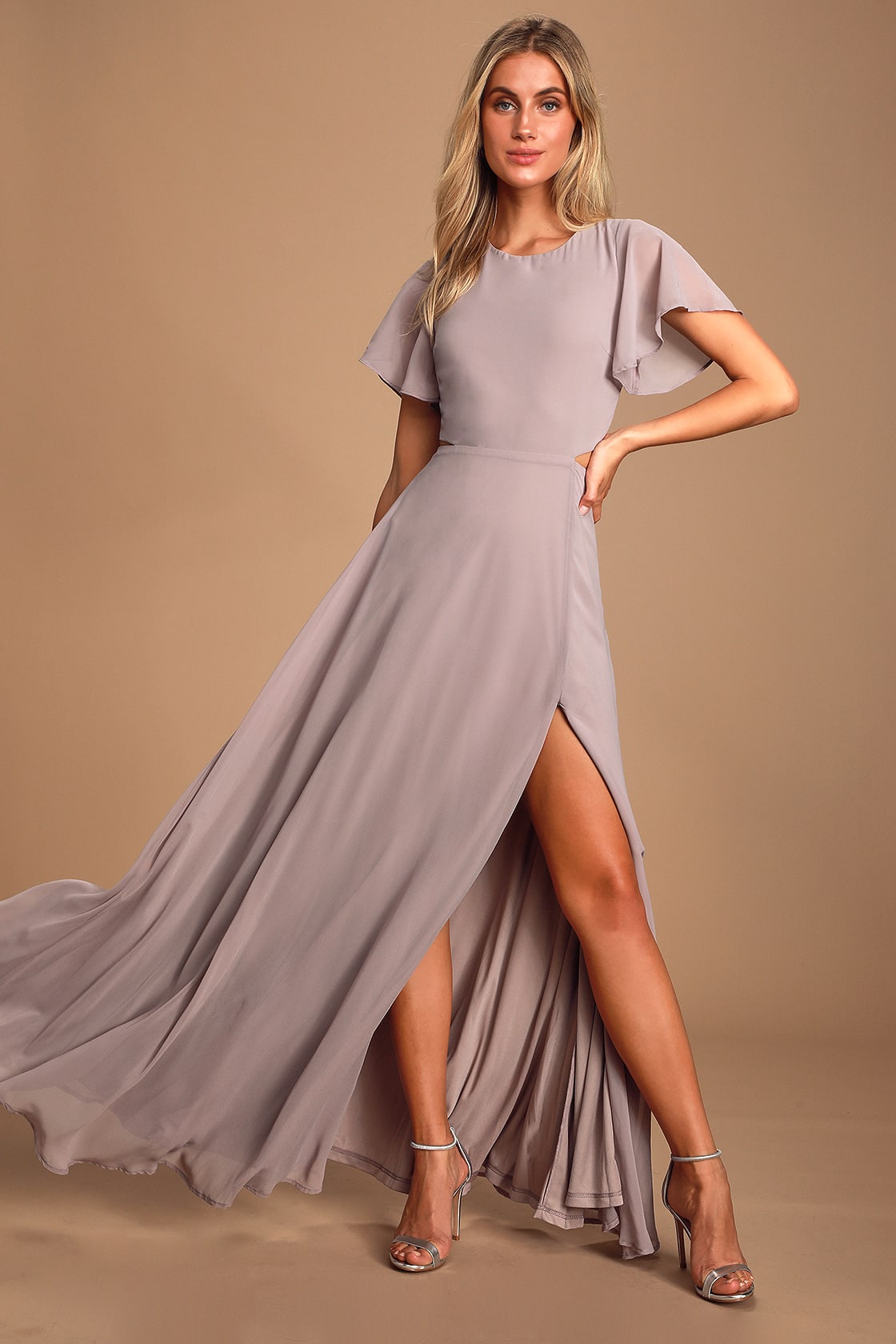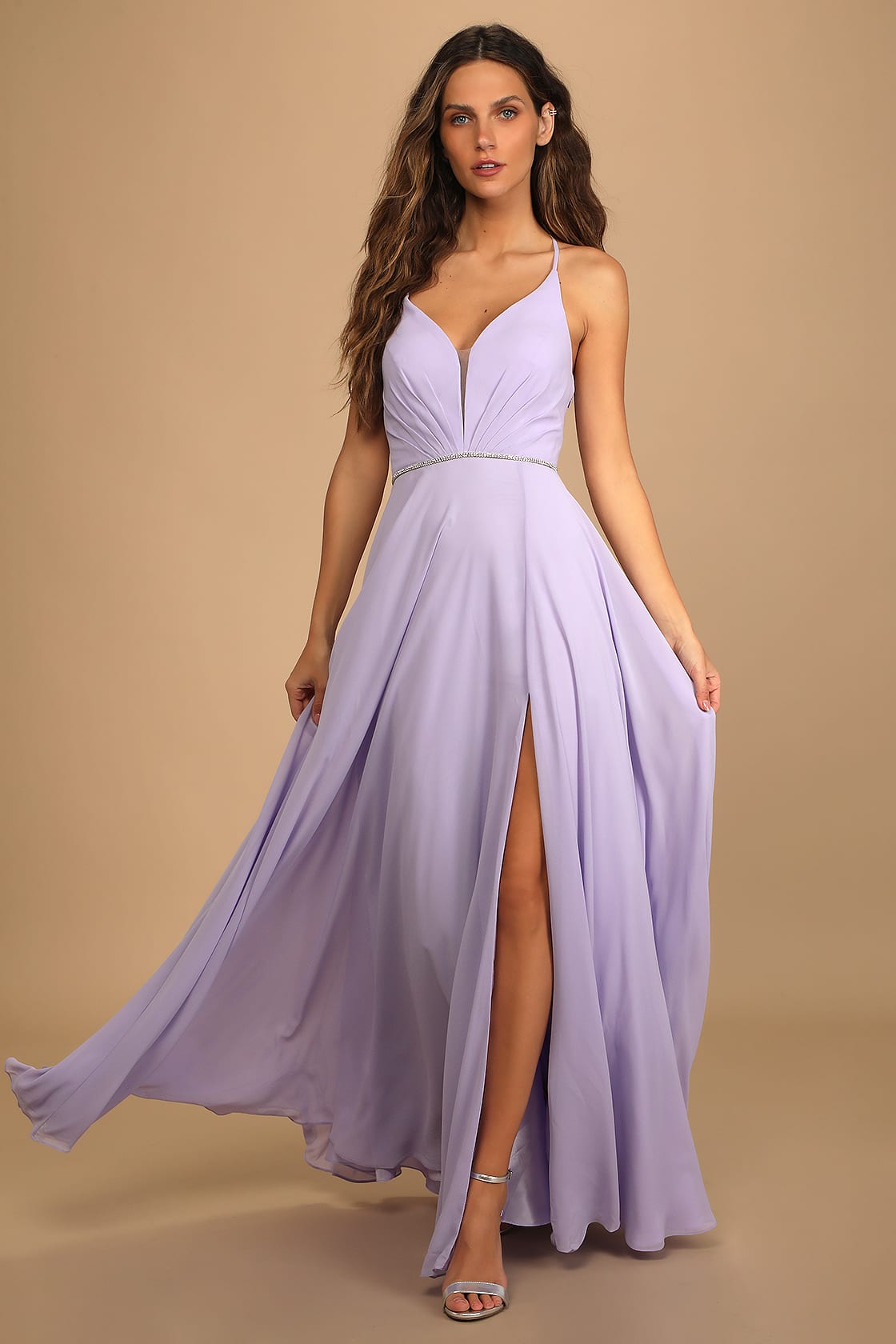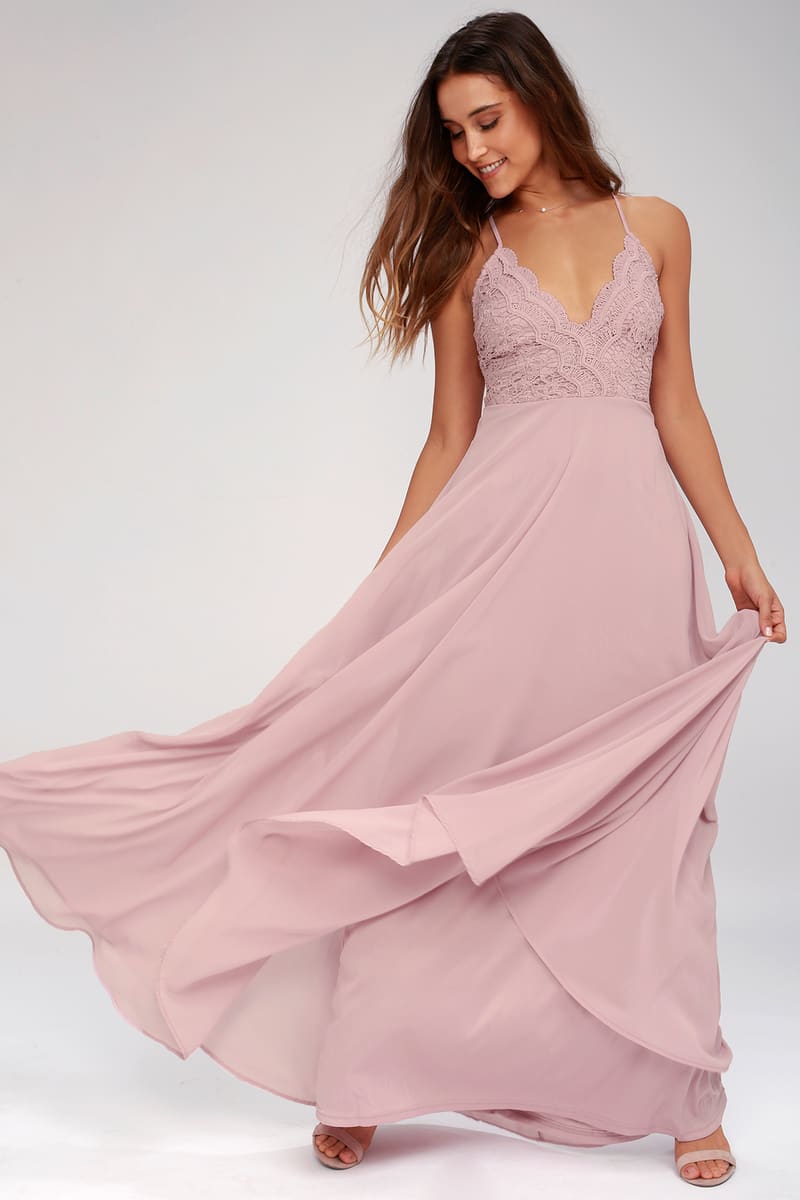 Dark purple bridesmaid dresses
If you're looking for dark purple bridesmaid dresses, you're in luck. Darker purples are a great choice for winter weddings or other events where you want to embrace the season's colder tones. They also work well in more formal settings, like black-tie affairs or galas. Darker purples tend to look best on women with darker skin tones; however, if your friend has fair skin then this color may not be her best bet!
It's important to keep these things in mind when choosing your bridesmaids' dresses–but don't worry too much about it! As long as everyone feels comfortable and beautiful in their own way (and isn't wearing white), then everything will turn out perfectly fine!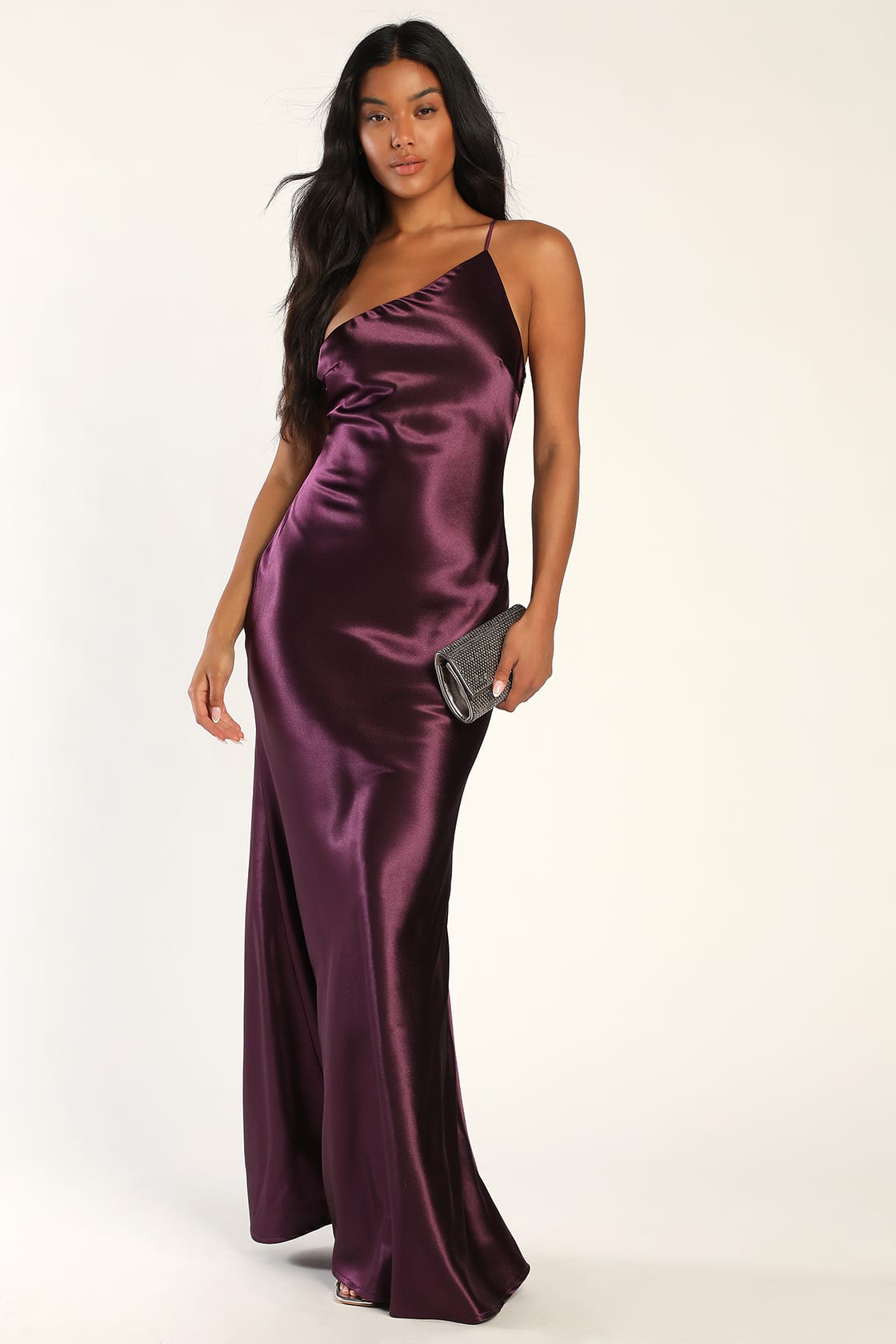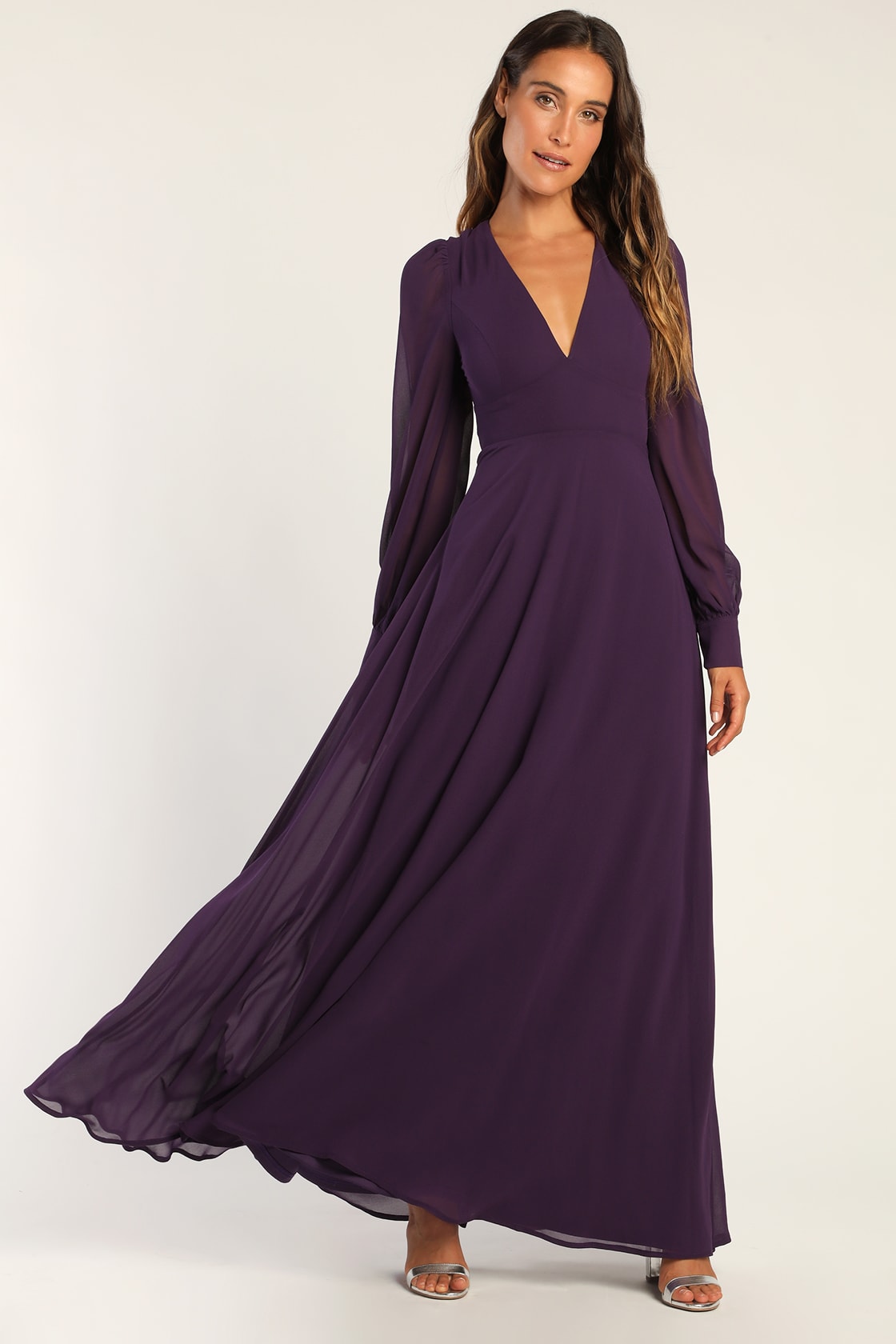 Lilac bridesmaid dresses
Lilac is the perfect color for bridesmaid dresses. It's a great spring color that can be worn during any season, and it looks good on all skin tones, so you don't have to worry about matching your bridesmaids' complexions with their dresses. Lilac also works well with hair of any color–it's an ideal choice for brunettes or redheads who want something more than just black or white!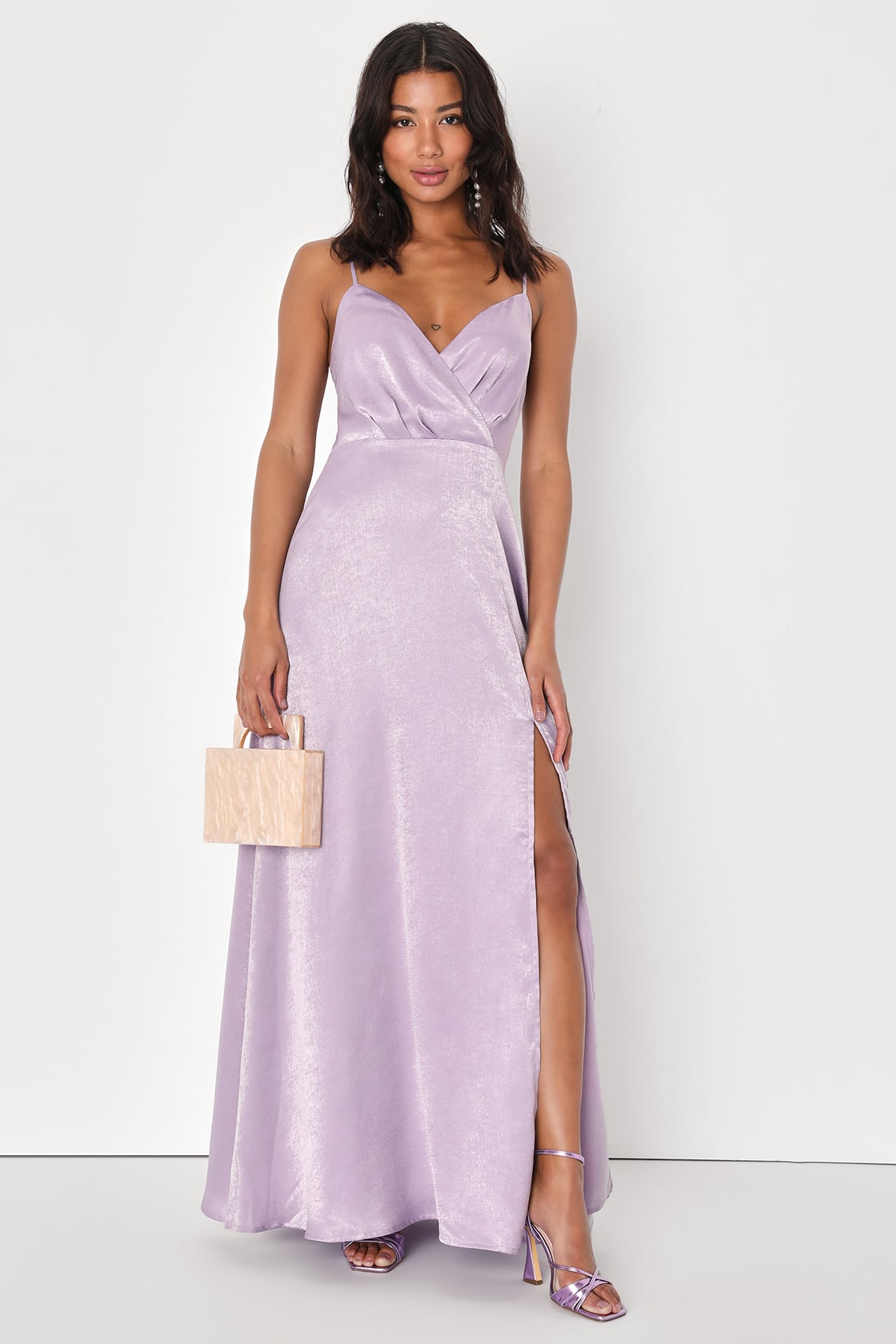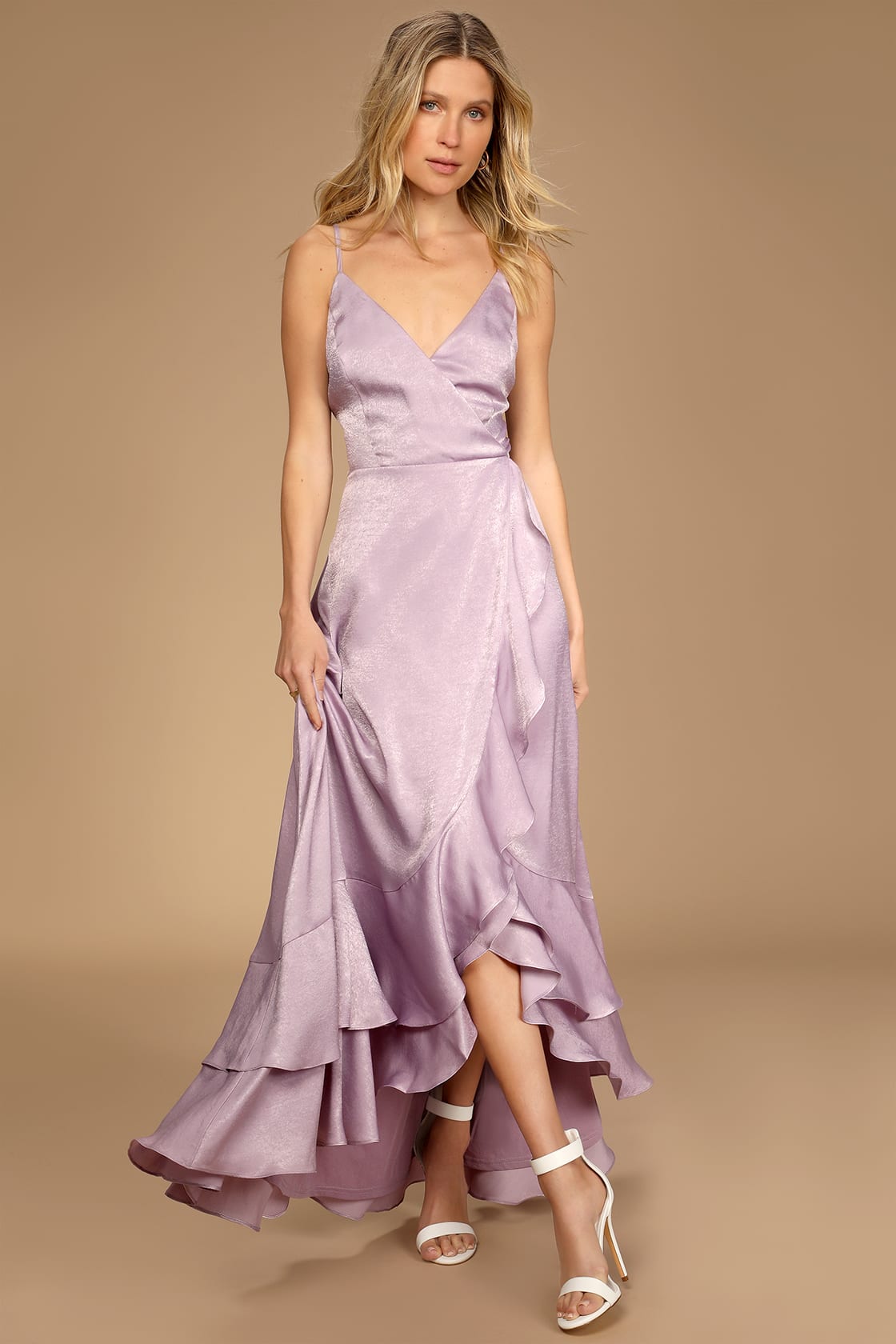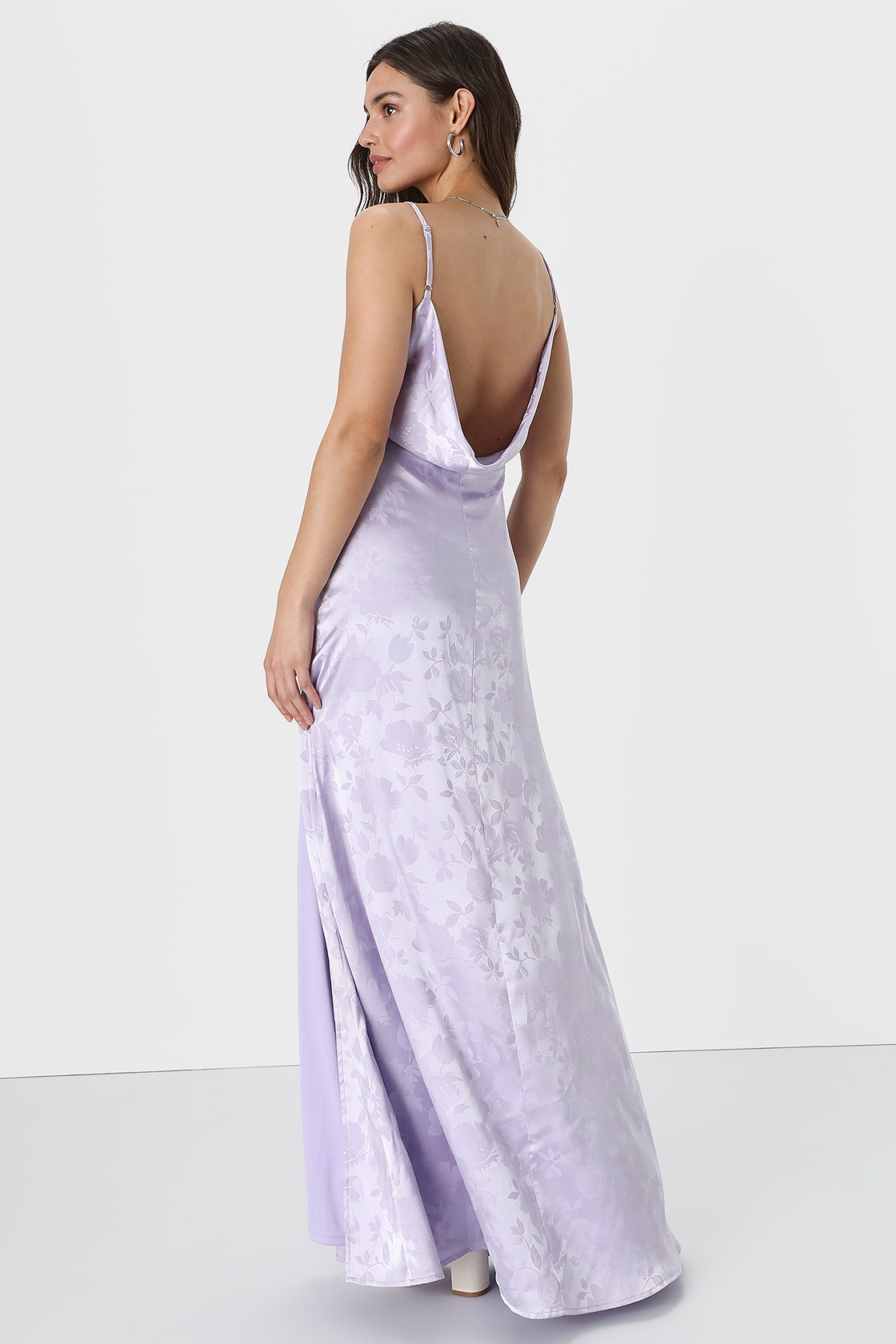 Bridesmaid Dresses with Ruffles
Ruffles, ruffles, and more ruffles. This is a popular design element that can be used in many ways to add volume, or for a more demure look. Ruffle dresses are great because they can also be used as an accent piece to add color contrast or texture to any dress.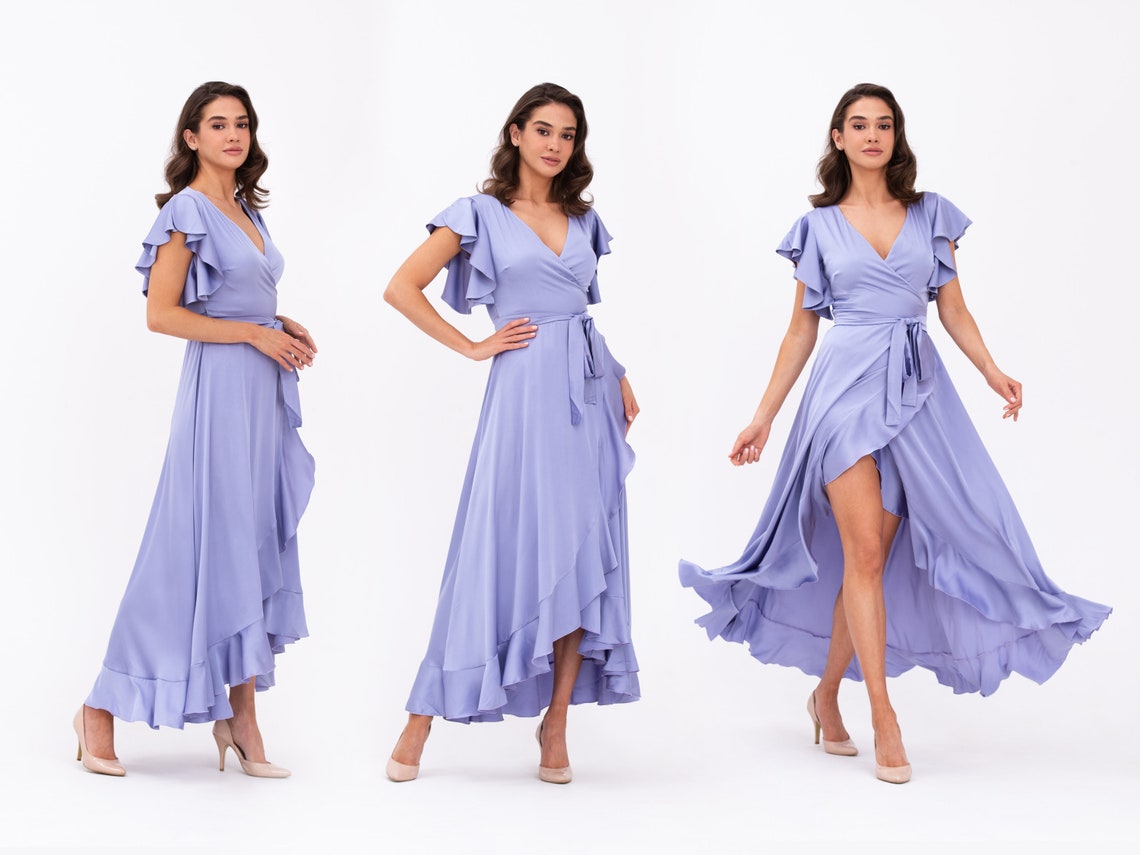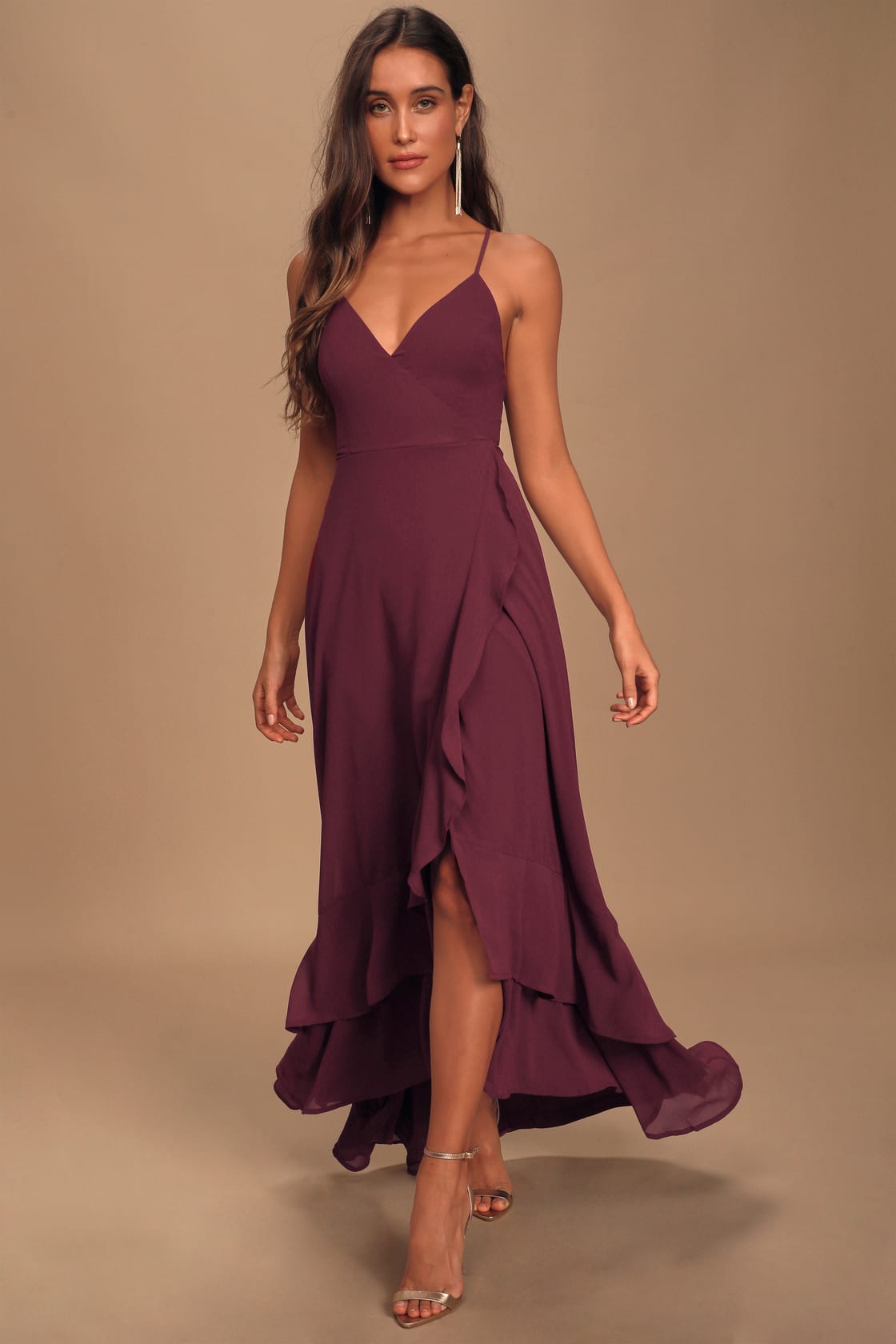 Bridesmaid Dresses with Sleeves
Sleeves are a great way to add interest to your bridesmaid dress. They can be long or short, cap or sleeveless, and made of different fabrics and colors–lace, chiffon, satin–to create the perfect look for you.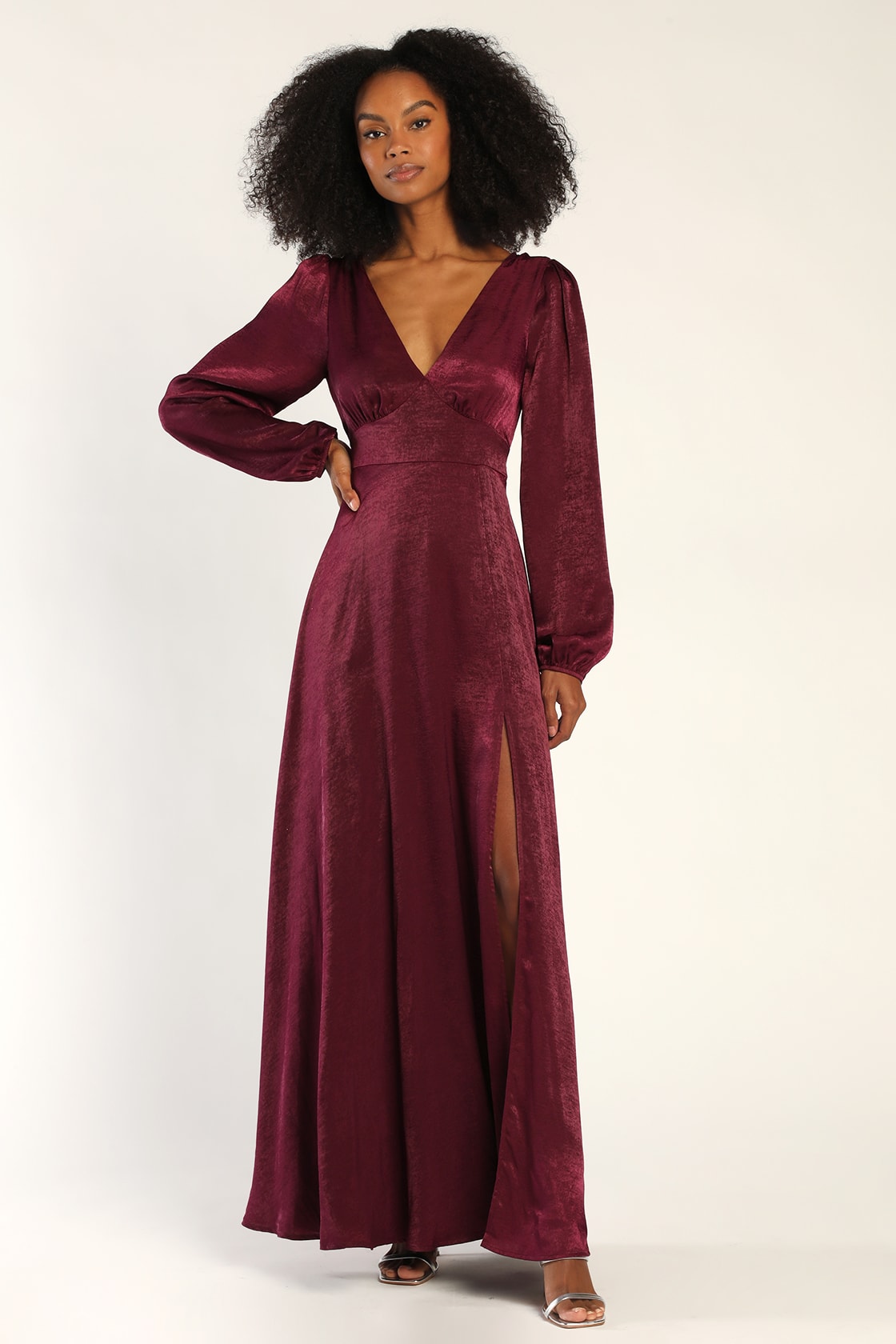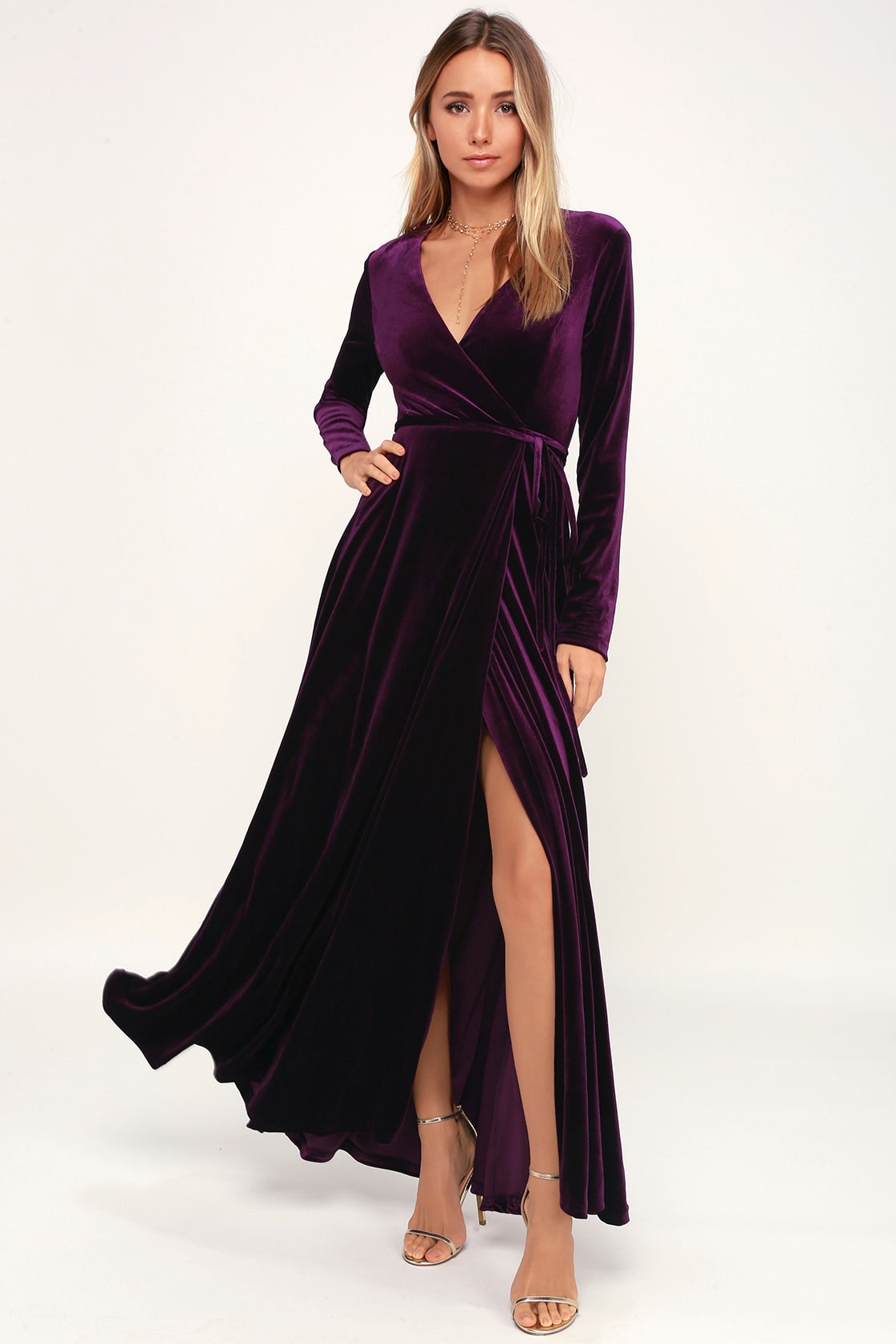 Bridesmaid Dresses with Glamorous Waistlines
If you're a tall bridesmaid and have trouble finding dresses that fit, this is a great tip for you! Glamorous waistlines are ideal if you're tall or have an hourglass figure, as they nip in at the waist and create an illusion of height. The same goes for those who are short: they'll give your body some extra curves, making it look longer than it actually is.
If your bustline falls on the smaller side of average (as many do), then consider wearing an empire-waist dress–it will help balance out any lack of volume up top by drawing attention down below. Similarly, if your bustline falls on the larger end of average (again–many women), then go with something with ruching or other embellishment around where your chest meets its fullest point; this will distract from any bulges that may be present there without making them look bigger than they really are.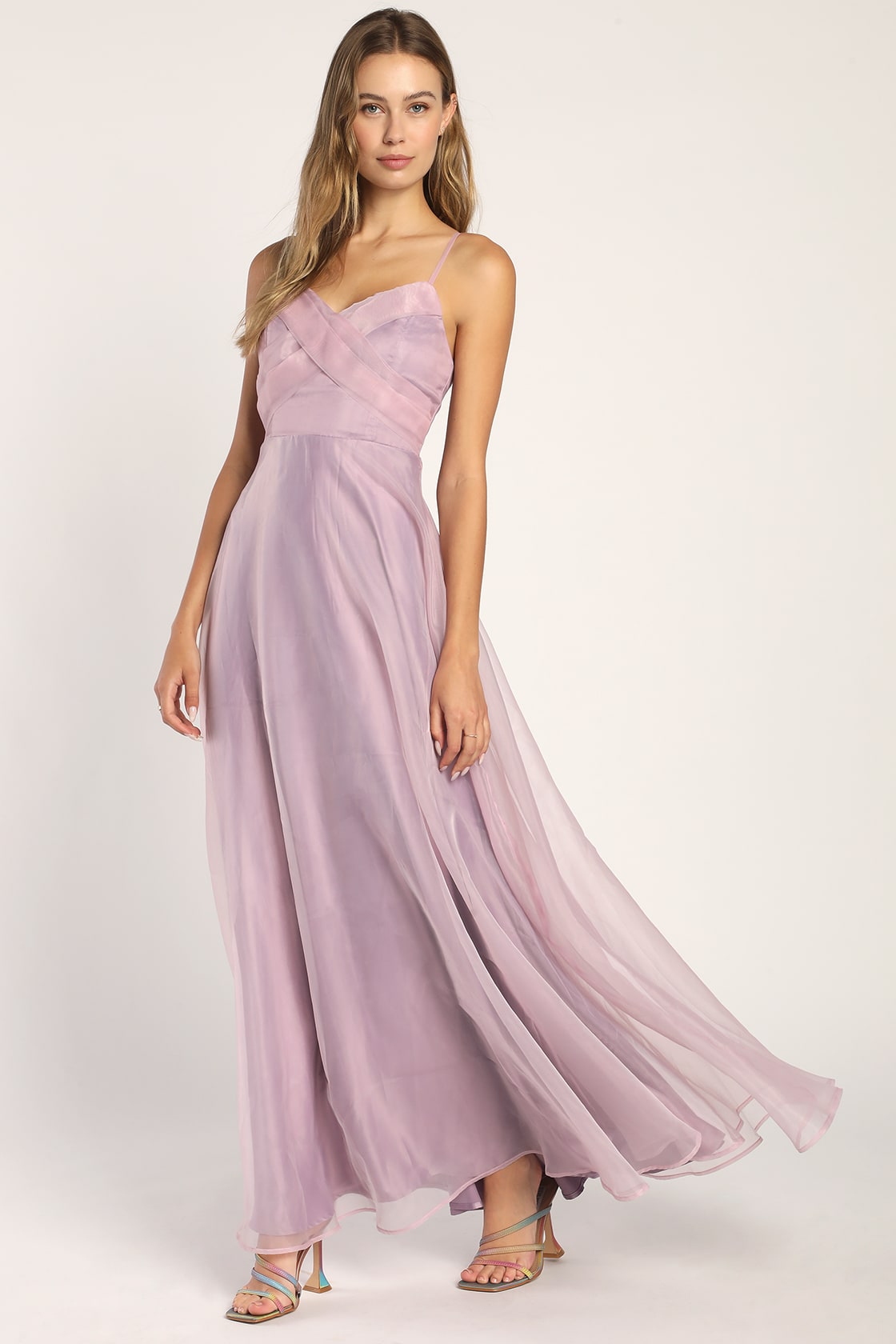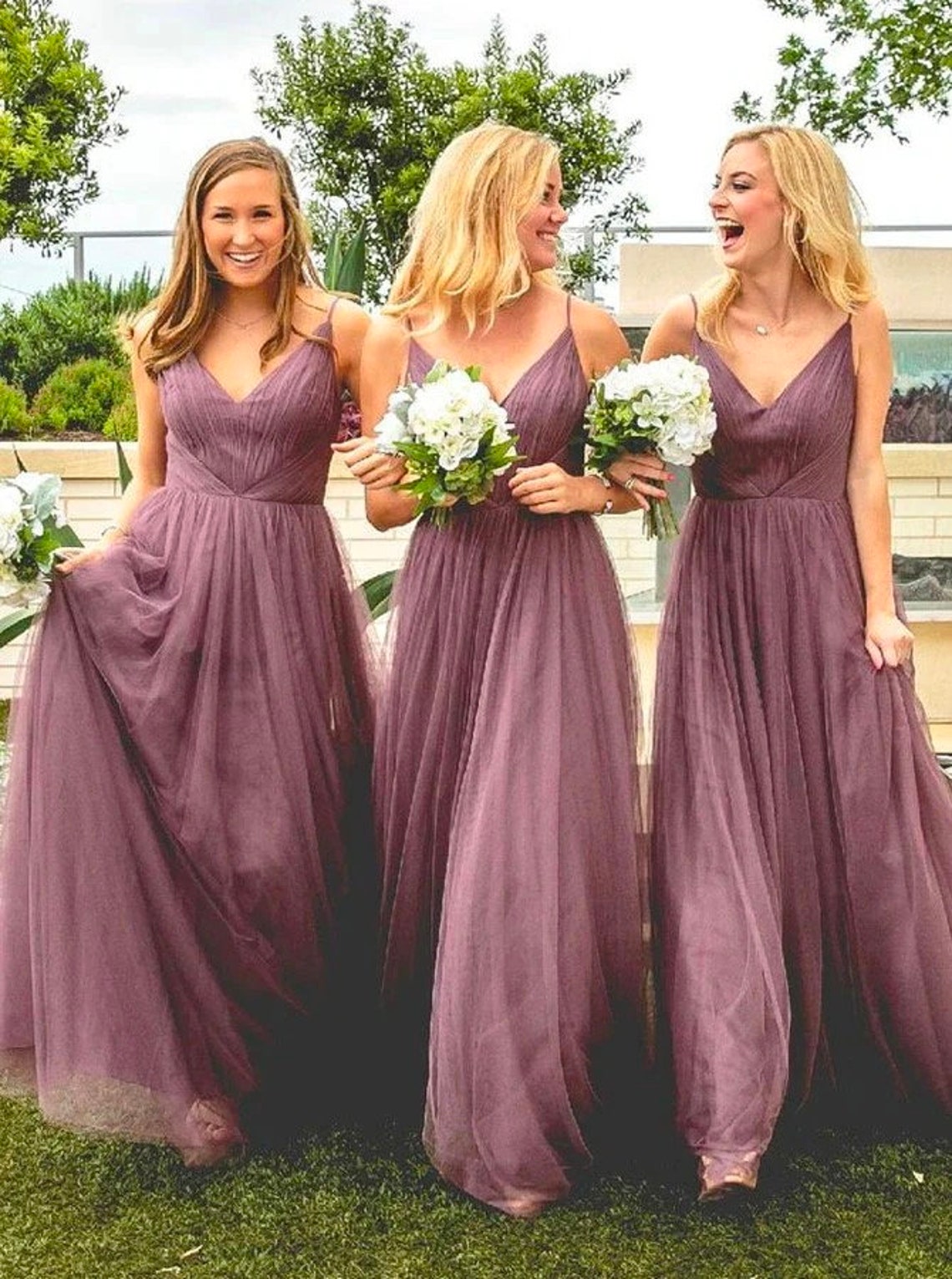 Deep V-Neck Bridesmaid Dresses
If you're looking for a bridesmaid dress style that will show off your girls' figures, then deep V-neck bridesmaid dresses are the perfect choice. The deep V-neck is flattering and sexy, but also classic enough to never go out of style. A deep V-neck can be worn with or without straps–it's up to you!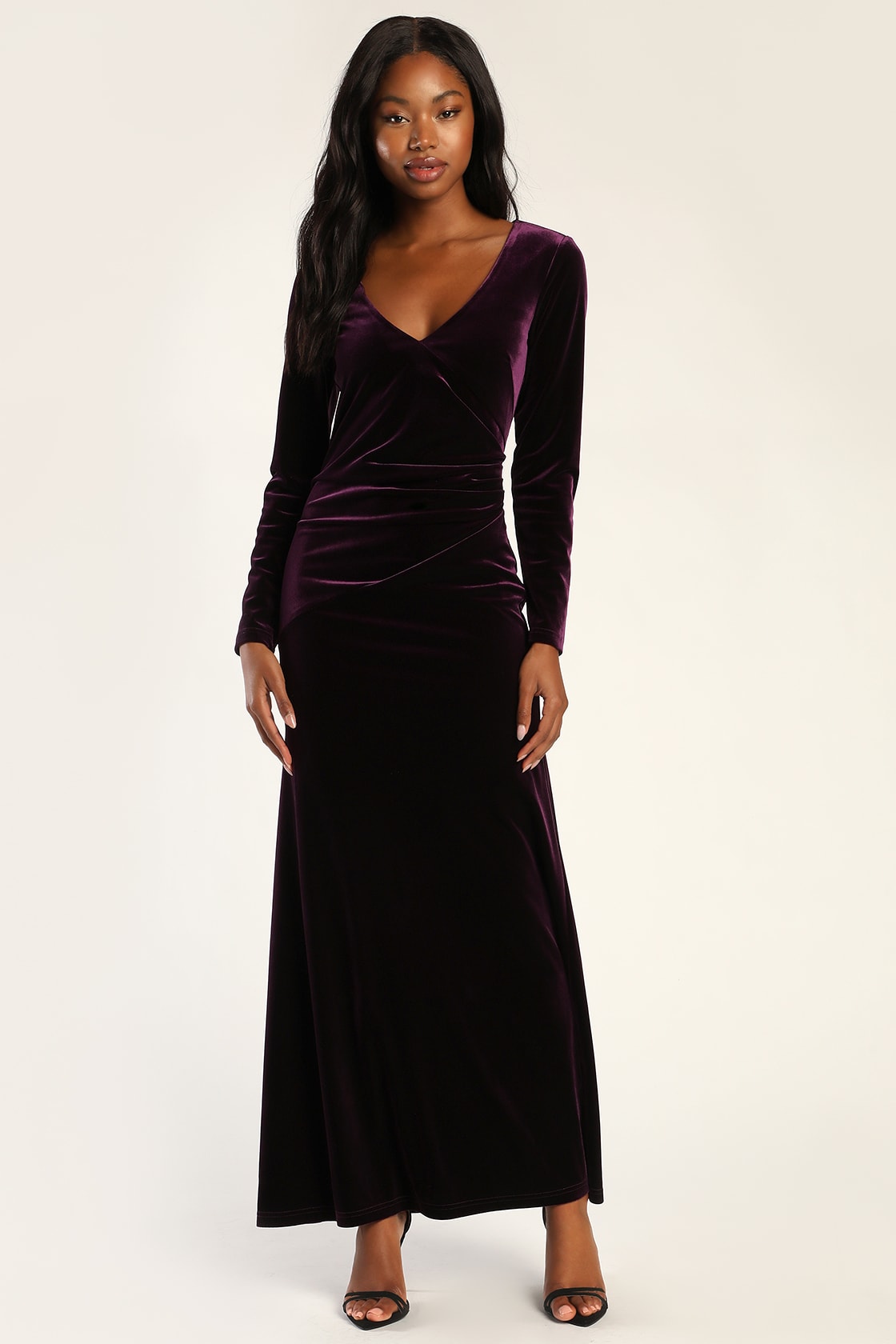 Conclusion
We hope that you've found the perfect dress to match your bridesmaids' style and personality. With so many options available, it can be hard to choose just one! But we know that with our help, you'll find a dress that fits all of your needs.