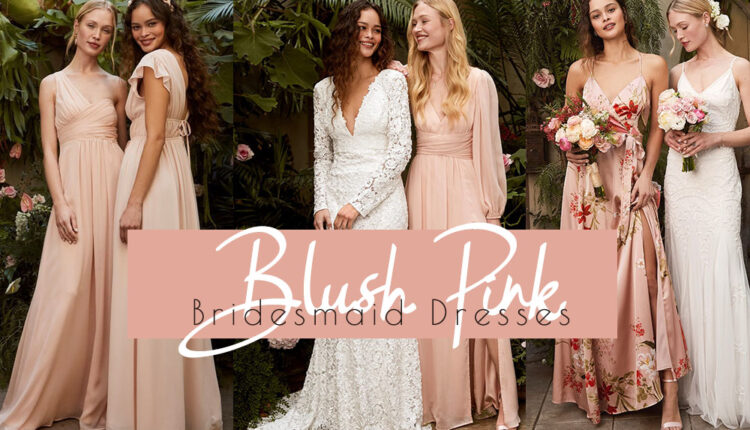 A blush bridesmaid gown is the perfect choice for spring and summer weddings. With tones ranging from light pinks to salmon-tinged tones and more mauve-enhanced colors, there are numerous stunning options to choose from for a wedding party. Combining several complementary solids and prints, including floral themes, creates a sensationally spring look in varying silhouettes for a modern blended bridal party appearance.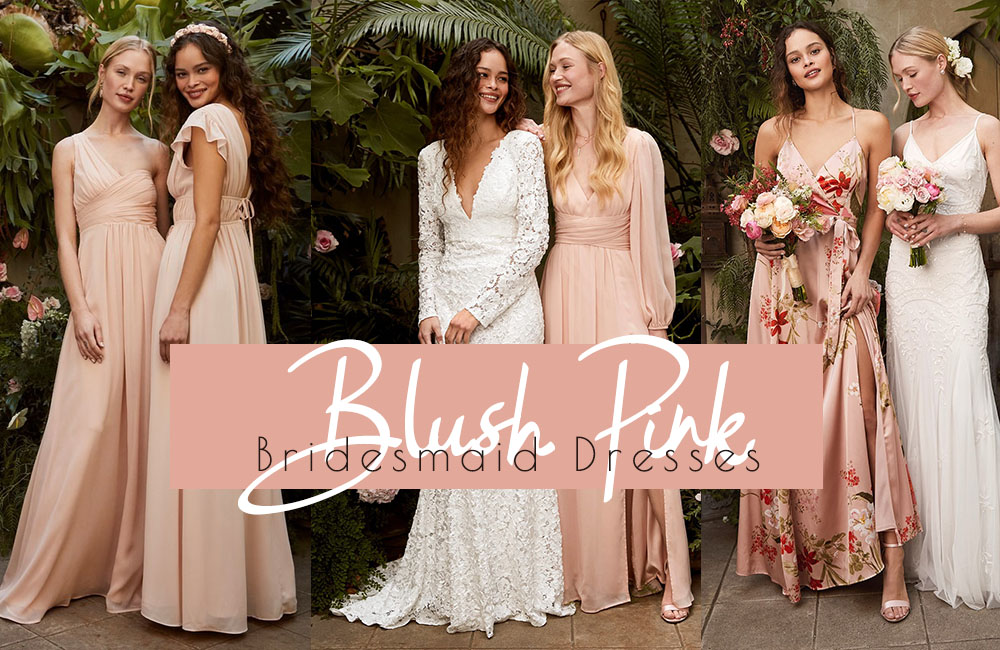 For more formal ceremonies, a full-length gown is lovely, whether it's detailed with beads, brocade fabric, or embellished with delicate appliques. Satin or shimmering mid-length designs also stun for a cocktail-timed ceremony. Cotton, linen, and drapey jacket designs are also delightful for a daytime "I dos," including shorter hemlines like midis or those skimming the knee.
When going for a modern blush bridesmaid look, count on streamlined slip gowns or designs with charming touches such as smoke sleeves, pleating, tiered skirts, or bow-tie bands. Both gown styles will feel appropriate for a day celebrating love while flexible enough to survive on for years in each bridesmaid's closet. And for those dealing with many tastes and shape preferences within a wedding party—a very typical conundrum—minimal, timeless, and modern blush bridesmaid dresses are plentiful including short, long sleeves and sleeveless to suit all preferences.
Blush bridesmaids dresses are also versatile, they can be worn at different types of events, from formal ceremonies to casual, outdoor celebrations. The perfect balance of elegance and charm, these gowns are ideal for day or evening weddings, from spring to summer and even fall.
Blush bridesmaid dresses are a fantastic choice for spring and summer weddings. They come in a wide range of tones, styles, and silhouettes, making it easy to find a gown that complements the theme and aesthetic of your wedding. Whether you're looking for a formal, full-length gown or a more casual, shorter dress, there's a blush bridesmaid dress out there that will suit your needs. So, keep scrolling for 30 blush bridesmaid dress designs we love for every type of wedding.