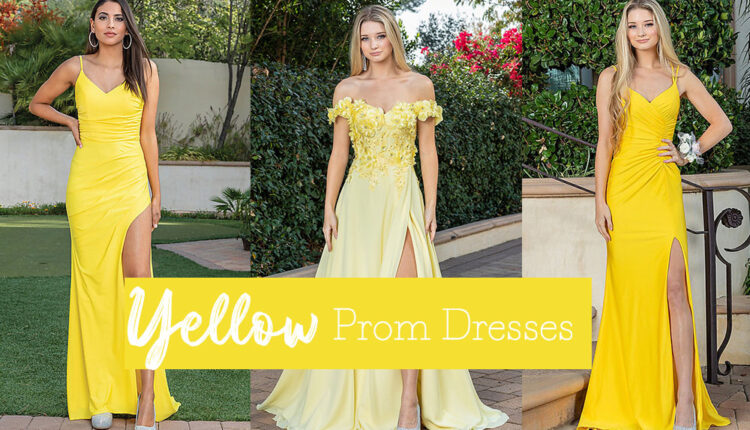 Make a statement at your next formal event with one of these stunning yellow dresses. This collection features a range of styles and sizes, ensuring that there's something for everyone. From short, playful party dresses to elegant, floor-length gowns, you'll find the perfect yellow dress for any occasion.
One of the hottest trends for prom 2023 is yellow, and this collection has you covered with a range of shades to choose from. Whether you prefer a pale, pastel yellow or a bold, vibrant hue like daffodil or sunlight, there's a dress for you. You'll find floral-print yellow dresses for wedding parties, yellow homecoming dresses adorned with shimmering accents, and elegant prom dresses in yellow satin.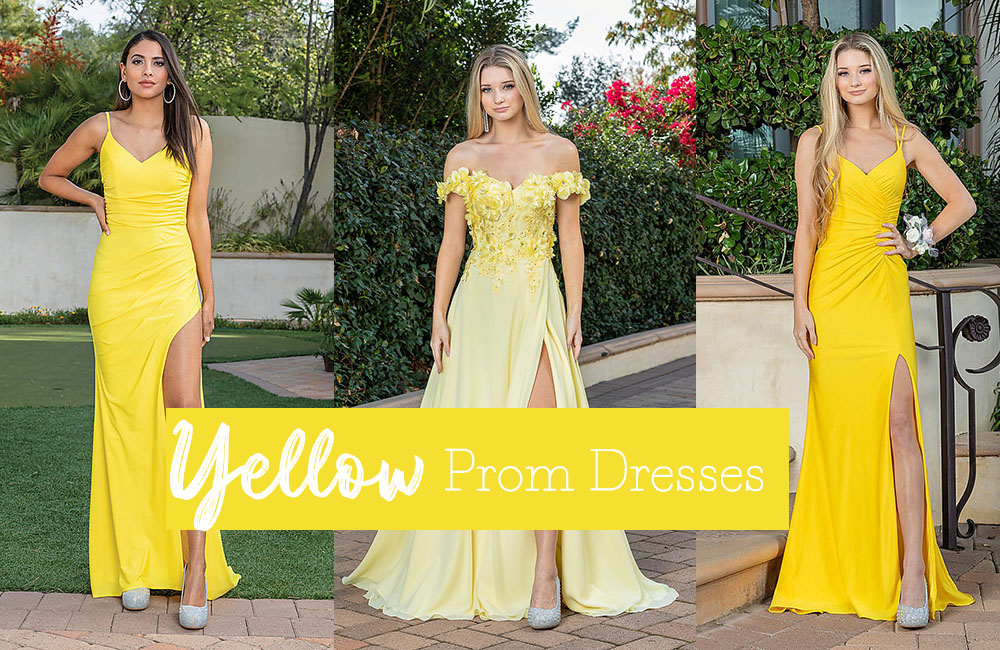 In addition to the wide variety of styles, this collection also offers a range of materials to choose from. Whether you prefer luxurious satin or playful, floral-print chiffon, you'll find a dress that meets your needs. And with trendy features like lace accents, beaded detailing, and more, you'll be sure to stand out at any event.
So why wait? Start shopping today and find the perfect yellow dress for your next formal occasion. From prom to wedding parties, these dresses offer bright, bold opportunities for all of your events, big and small.
Popular shades of yellow prom gowns
There are many different shades of yellow that are popular for prom gowns. Some of the most popular include:
Pale yellow
This soft, pastel shade is perfect for a romantic, girly look.
Bright yellow
Vibrant shades like daffodil and sunshine are great for making a bold statement.
Mustard yellow
This rich, earthy shade is perfect for adding a touch of sophistication to your look.
Lemon yellow
This light, fresh shade is great for a summery, playful vibe.
Gold
A golden yellow dress can add a touch of glamour to your prom ensemble.
No matter which shade you choose, a yellow prom gown is sure to turn heads and make you stand out on your special night.

How to style yellow prom dresses?
Here are a few ideas for styling yellow prom dresses:
Pair your yellow prom dress with neutral-colored accessories, such as silver or gold jewelry and shoes.
Choose a dress with a bold yellow color, and pair it with minimal accessories to let the dress shine.
Add a pop of color to your look by pairing your yellow prom dress with colorful shoes or a colorful clutch.
Consider adding a belt or sash to your dress to cinch in your waist and create a more defined silhouette.
If you want to tone down the brightness of your yellow prom dress, pair it with a black or grey blazer or cardigan.
The key to styling a yellow prom dress is to choose accessories and additional pieces that complement the dress without overwhelming it.