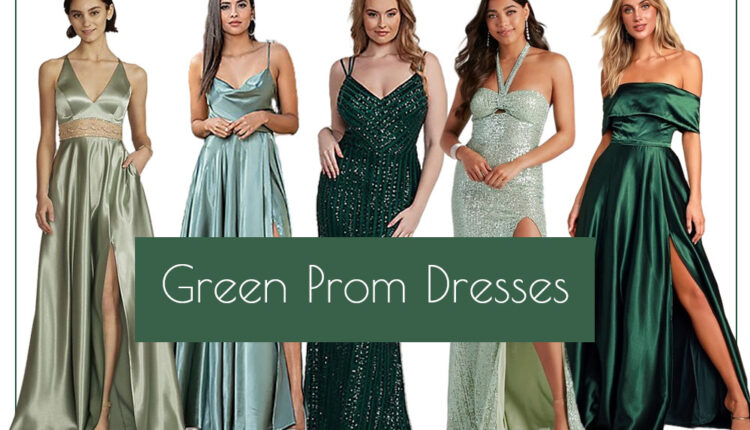 Green is a beautiful and versatile color that can be used for prom dresses in a variety of shades and styles.
Light green prom dresses, such as mint or pastel green, can create a fresh and ethereal look, while dark green prom dresses, such as forest or olive green, can create a more elegant and sophisticated look.
Green prom gowns can also be paired with a variety of accessories, such as silver or gold jewelry, to add even more visual interest to the outfit.
Green is a versatile color that can be dressed up or down, and can be a great choice for prom depending on the individual's personal style and preferences.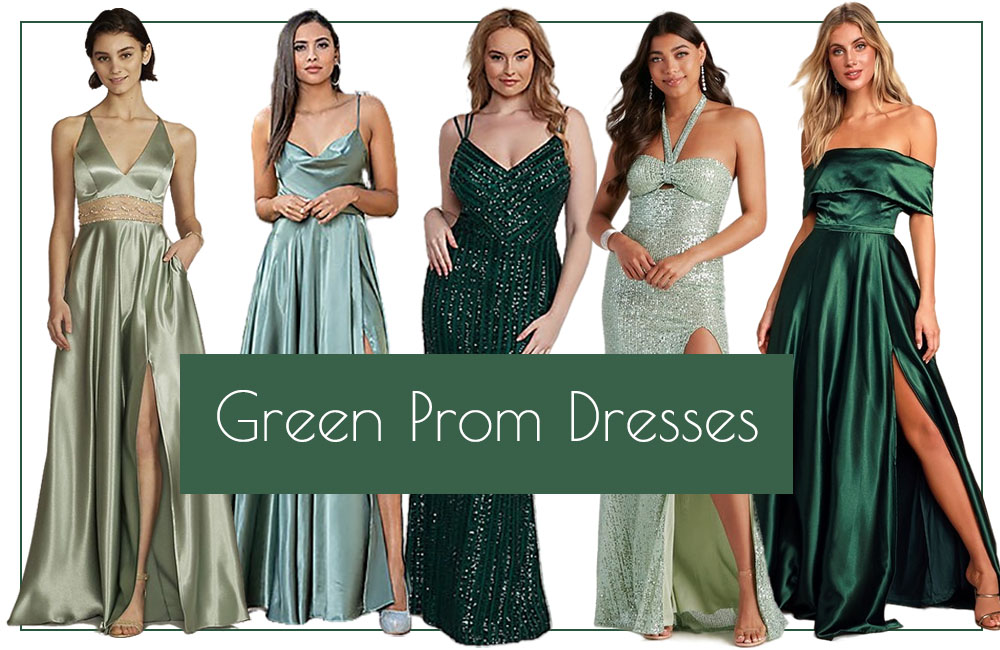 Stun in a mint green mermaid gown, or look remarkable in a long, classy emerald green satin dress. Be timeless and trendy in a kelly environment-friendly one-shouldered dress, or take into consideration a vibrant lime green dress to reveal your individuality. No matter your design, SMYD's got the most popular green prom dresses alternatives to make you the queen of the prom.
Popular shades of green prom gowns
Green is a popular color for prom dresses because it's associated with youth, renewal, and growth, and it can also be very flattering on many skin tones.
Some common shades of green for prom dresses include mint green, olive green, forest green, and emerald green.
Emerald Green
The emerald green prom dress is a timeless staple that is becoming increasingly popular. With its shimmering hue and classic lines, this dress will turn heads and leave a lasting impression. From flowing skirts to sequin-embellished bodices, this vibrant color will make you the star of the night. Whether you go for a simple style or something more daring, an emerald green prom dress will take your look to the next level. Be the envy of all your friends in this timeless and popular look.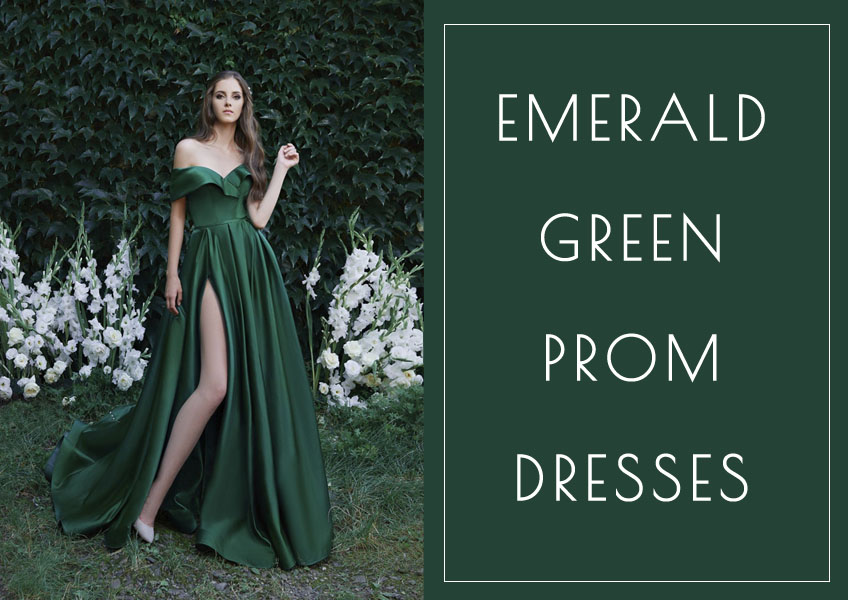 Olive Green
Olive green prom dresses are a stylish and sophisticated choice for a formal event. These dresses offer a unique and trendy twist on the classic prom look. With their rich, earthy tone, olive green dresses are perfect for adding a touch of color to your outfit. Whether you opt for a short, playful dress or a floor-length gown, an olive green prom dress is sure to turn heads.
Mint Green
Mint green prom dresses are the perfect choice for anyone looking for a fun and flirty fashion statement for the special night. With their light and airy hue, these dresses are sure to make you stand out from the crowd. Whether you're looking for a classic silhouette, or something more modern and edgy, there's sure to be a perfect mint green dress for you.

How to style green prom dresses?
To style green prom dresses, consider the shade of green and the overall aesthetic you want to achieve.
For a fresh and ethereal look, choose a light green prom dress, such as mint or pastel green, and pair it with silver or clear accessories, such as a silver clutch or clear heels.
For a more elegant and sophisticated look, choose a dark green prom dress, such as forest or olive green, and pair it with gold accessories, such as gold earrings or a gold bracelet.
You can also add visual interest to your green prom dress by choosing a dress with unique details, such as lace or beading, or by accessorizing with a statement piece, such as a floral crown or a bold necklace.
Ultimately, the key to styling green prom dresses is to experiment and have fun, and to choose accessories and details that complement your personal style and the overall aesthetic of your prom look.