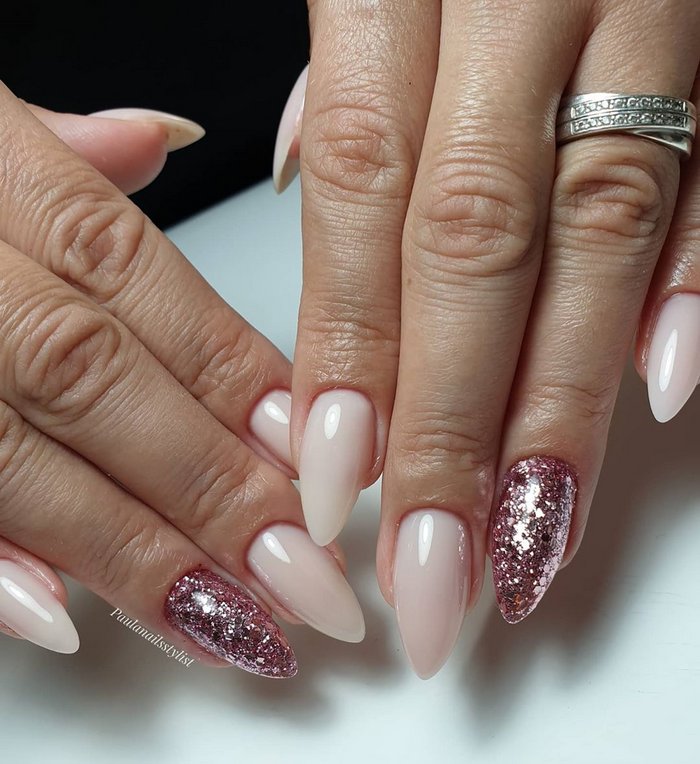 As a bride-to-be, one of the many things on your to-do list is likely to be choosing the perfect nail design for your big day. Whether you envision a classic French manicure or something a little more sparkling, there are many options to choose from. The good news is that you don't have to stress about finding the perfect design. We've compiled a list of 20 wedding nail designs from paulanailsstylist that are perfect for any bride.
One option to consider is a traditional French manicure. This classic look features a pale pink or nude base color with white tips. It's elegant and timeless, making it a great choice for a formal wedding. Another option is a glitter manicure. This can be a subtle addition of sparkle to your nails or a more bold and dramatic look, depending on the type and amount of glitter used.
For those looking for something a little more unique, consider a floral design. This can be achieved by using nail art decals or by hand-painting delicate flowers onto the nails. Another option is a geometric design, which can add a modern and trendy touch to your look. If you're a fan of minimalism, a simple, solid-color manicure is always a chic choice.
For those who want to add a pop of color to their nails, a pastel or bright hue can be a great option. A pale pink or lavender can add a romantic touch to your wedding look, while a bright yellow or orange can make a statement. One of the most popular options for brides is a neutral or metallic nail polish, which can complement any wedding dress and bring a touch of elegance to your overall look.
Whatever your style, there is a wedding nail design out there for you. So, take a moment to scroll through our list, pick one that speaks to you, and cross one more task off your list. With the help of paulanailsstylist, you can have the perfect nails for your big day, stress-free.