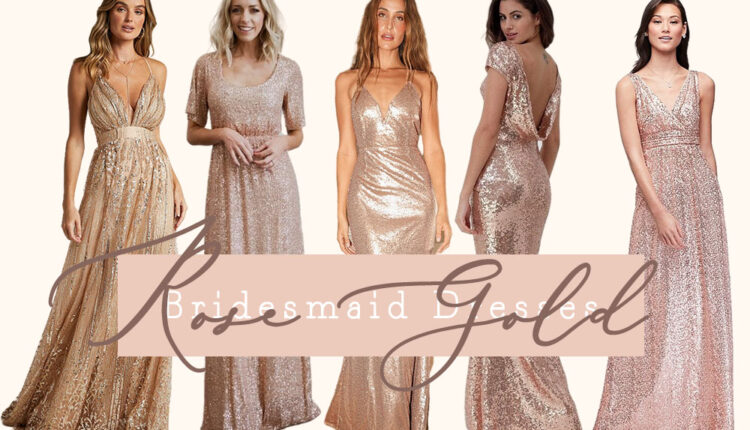 Choosing the perfect bridesmaid dresses for your wedding is an important decision and one that shows your appreciation for the special people in your life. One of our favorite looks for bridesmaid dresses is the elegant and subtle rose gold. Whether you're having a formal Gatsby-inspired wedding, a chic rooftop party, a modern ceremony, or something in between, rose gold bridesmaid dresses are the perfect combination of luxury and warmth.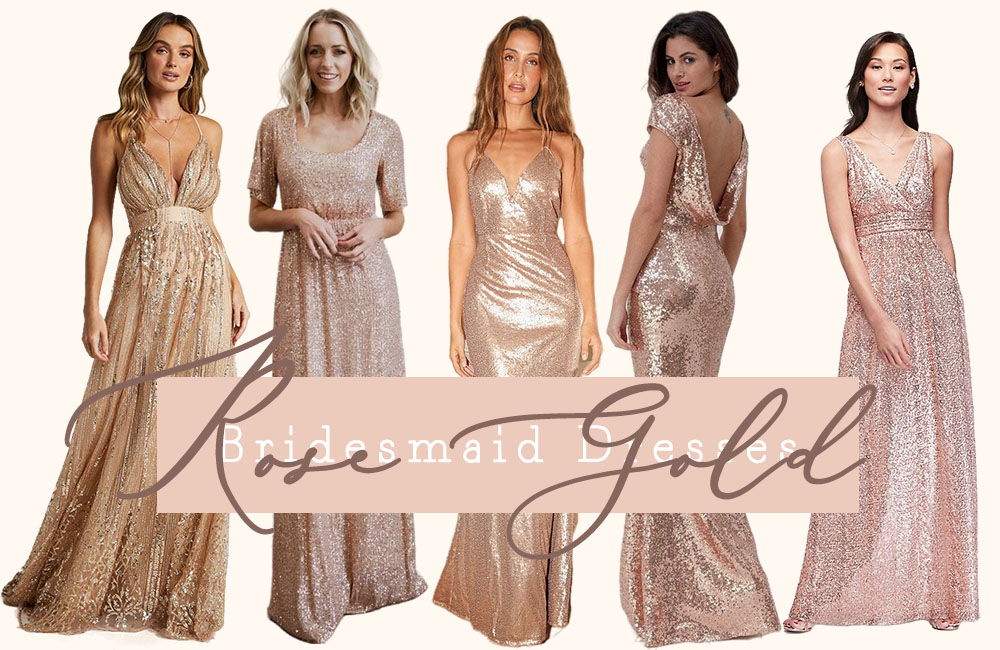 One of the best things about rose gold is that there are many different shades to choose from depending on your venue, theme, and color scheme. From shimmery metallics to understated satins, there's a rose gold dress for every season, location, budget, and style.
For a formal, Gatsby-inspired wedding, consider a dress with a lot of beading and sequins in a rose gold color. These types of dresses will add a touch of glamour and luxury to the event. A simple rose gold satin dress with a clean, minimalist silhouette would be perfect for a more modern wedding.
A rose gold dress can also be a great option for a destination wedding. The warm tones of rose gold complement the natural beauty of a beach or tropical location. For an outdoor wedding, a flowy rose gold dress with a subtle floral print would be a great choice.
When it comes to the budget, you don't have to break the bank to find a rose gold bridesmaid dress. There are many options available at different price points, from high-end designer dresses to more affordable options. Whether you choose a luxurious satin dress or a more budget-friendly option in a similar color, your bridesmaids will still look and feel beautiful.
Finally, choosing the right style of rose gold bridesmaids dress is crucial. A-line, mermaid, and ball gowns are all popular choices, but it's important to consider the comfort and preferences of your bridesmaids. Some might prefer a strapless dress, while others might prefer a dress with sleeves. It's important to choose a dress that flatters each bridesmaid's body shape and makes them feel comfortable and confident.
Rose gold bridesmaid dresses are a timeless, elegant and beautiful option for any wedding. There are many different shades, styles, budgets, and venues to choose from, so you're sure to find the perfect dress for your bridesmaids. Ahead, take a look at some of our favorite rose gold gowns that will keep your bridesmaids smiling all night long.