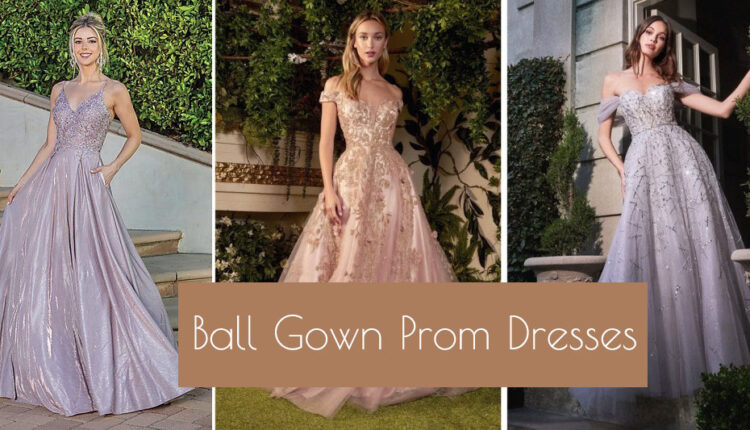 If you want to look like royalty on your prom night, then a ball gown is the perfect style for you. These dresses are known for their full skirts and are often adorned with diamonds or ruffle patterns. Many people choose to add a cinderella slip to give the skirt extra volume. Ball gowns often feature a strapless sweetheart neckline and a lace-up bodice back. This style is usually paired with gloves and finished off with a cocktail ring and bracelet.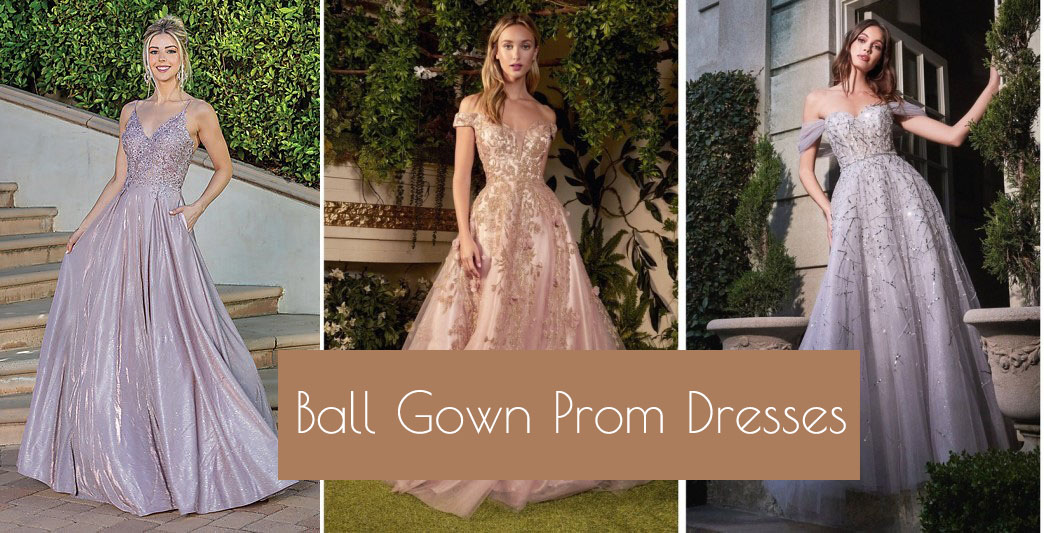 But ball gowns are not just for proms. They are also popular for other formal events, such as weddings, galas, and balls. The full, princess-like skirt of a ball gown is what makes it stand out from other formal dresses. It's a classic and timeless look that never goes out of style.
In addition to their beauty and elegance, ball gowns are also very versatile. They come in a range of colors and fabrics, so you can choose one that suits your personal style and the occasion. For a more traditional look, go for a gown made of satin or taffeta. If you want something more modern and edgy, opt for a gown made of tulle or lace.
When it comes to accessorizing your ball gown, there are many options to consider. A pair of glittering earrings or a statement necklace can add a touch of sparkle to your look. You can also add a wrap or shawl for added warmth or to add a pop of color. And don't forget about your shoes! A pair of elegant heels or pumps will complete your formal ensemble.
Ball gowns are a beautiful and classic choice for any formal occasion. Whether you're attending prom, a wedding, or a ball, a ball gown will help you look and feel like royalty.

Ball gowns are such extravagant styles so to keep them looking new while planning for your big occasion, be sure to keep them in a garment bag.
Black Ball Gowns
A black ball gown prom dress is a formal dress that is typically made of a luxurious fabric such as satin or silk, and features a full, flared skirt that falls to the floor. The bodice of the dress is often fitted and may have intricate details such as beadwork or lace. Black is a classic color for a prom dress, and a black ball gown can be both elegant and sophisticated.
Red Ball Gowns
Red ball gowns are a classic choice for prom dresses. These dresses are typically floor-length and feature a full, flowing skirt. They are often made of luxurious fabrics like satin or silk and are adorned with intricate details like beading and embroidery. Red ball gowns are a bold and dramatic choice for prom and are sure to make a statement on the dance floor.
Pink Ball Gowns
Pink ball gowns are a romantic and feminine choice for prom dresses. These dresses are typically floor-length and feature a full, flowing skirt. They are often made of light and airy fabrics like chiffon or tulle and are adorned with delicate details like lace or embroidery. Pink ball gowns are a classic choice for prom.
Green Ball Gowns
Green is the perfect color to make a statement this prom season! Whether it's in the form of an electric emerald green dress or a more subtle sage hue, you are sure to find the perfect green ball gown to make you the belle of the ball. With a range of silhouettes and fabrics to choose from, you can make your prom dreams come true with a green ball gown that perfectly expresses your personality.
Purple Ball Gowns
For the prom queen in all of us, purple ball gowns prom dresses offer stunning and sophisticated style that will make you the belle of the ball. Featuring a wide selection of exquisite fabrics and designs, these gowns are perfect for any special occasion, and will make sure you look and feel your very best. Whether you're looking for something classic or something more daring, you're sure to find a gown that embraces your unique beauty.
Long Sleeves Ball Gowns
Show up to the prom in style with a beautiful long sleeves ball gown! Choose from a variety of stunning colors and fabrics that will leave your friends and classmates in awe. Whether you want to go bold with a bright red dress or keep it classic with a sleek black one, you are sure to find the right look to match your unique personality. With such a wide selection, you will have no trouble finding the perfect long sleeves ball gown that will make your special night unforgettable!