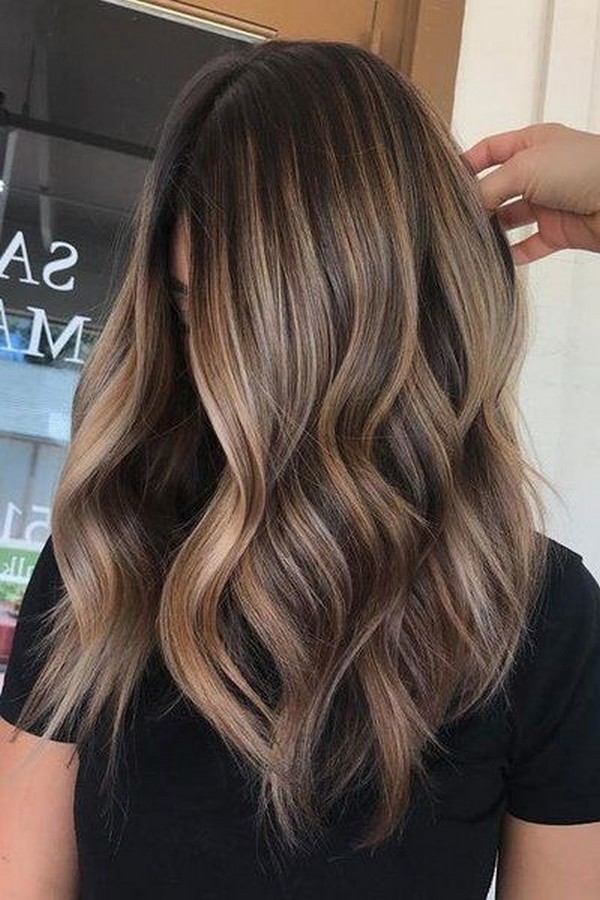 Fashion and styles are constantly evolving, with new trends emerging every season. This holds true not only in clothing and accessories but also in hair styles and hair colors. The world of hair fashion is always changing and adapting, with innovative artists in the industry constantly pushing the boundaries and creating new, fresh looks.
If you're thinking of updating your hair color, you're in luck. We have compiled a list of the top 40 hair color ideas that are currently trending in the hair fashion industry. The list includes a variety of colors and shades, from blonde to brown, red to purple, so you're sure to find something that suits your personal style.
Blonde hair colors are always in style, from the soft and delicate shades of platinum to the warmer and more natural shades of honey and caramel. Brown hair colors are also a popular choice, with rich chocolate and chestnut shades being particularly popular. Red hair colors are making a comeback, with shades of copper, auburn, and mahogany being particularly popular. And if you're feeling adventurous, bold and striking shades of purple are a great way to add a touch of fun and creativity to your hair.
No matter what your personal style or skin tone, there's a hair color out there that will suit you. You can ask help from a hairstylist to pick out the right shade and technique for you, ensuring that you get the best result. With so many options to choose from, you're sure to find a hair color that you'll love.
Changing your hair color can be a fun and exciting way to update your look and try something new. So why not take a look at our list of the top 40 hair color ideas and see if there's something that catches your eye? You may be surprised at how a new hair color can completely change your look and boost your confidence.
Top 10 Hair Color Trends for 2023
Here are the top 10 popular hair color trends:
Balayage: A hair coloring technique that creates a graduated, natural-looking effect.
Babylights: A variation of balayage, it uses very fine highlights to create a natural, youthful look.
Platinum blonde: A popular color choice for those looking for a dramatic, high-contrast look.
Rose gold: A popular color choice that combines pink and blonde tones to create a soft, romantic look.
Chocolate brown: A rich, warm shade of brown that is perfect for those looking to add depth and dimension to their hair.
Pastel shades: Colors like pink, purple, and blue that create a unique, playful look.
Caramel highlights: A warm and natural-looking color that adds depth and dimension to hair.
Jet black: A classic and elegant color that is perfect for those looking for a bold and dramatic look.
Ash blonde: A cool-toned color that is perfect for those looking to add a touch of coolness to their hair.
Ombre : A hair color trend where hair is darker at the roots and gradually lightens towards the ends.
Please note that the above list is subjective, and the popular hair colors may vary depending on fashion trends personal preference and location. Additionally, it's also important to consider your skin tone, natural hair color and hair type before deciding on a hair color. It is best to consult a professional hair stylist before attempting to dye your hair, as they can help you choose the right color and technique for you and will ensure that the end result is what you want.