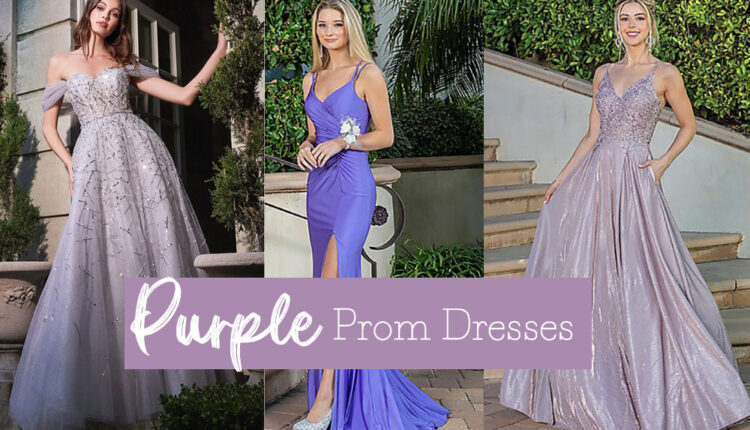 There's something about the color purple that makes the heart of love ring in our eyes. Except for these flawless new purple prom dresses, we were hooked from the get-go. Maybe it's because Very Peri is Pantone's color of the year, or maybe we're still absorbing all the lovely shades of Valentine's Day, but the shade of purple is just fantastic. Good news for those attending prom this year, too, as a plethora of shades went straight into our prom wear collection.
From pale purple to lovely lavender and lilac, store gorgeous prom designs in a variety of shades of purple. Pick from purple prom dresses, purple mermaid senior prom dresses, and purple fitted prom dresses, depending on the shape that best suits your body type. When it comes to necklines, deep V-necks and V-necks are very popular this year for one simple reason; the variety of shapes and sizes are lovely.
Looking for the perfect purple prom dress? You've come to the right place! We've rounded up 20 of the best purple prom dresses, so you can find the perfect one for your big night. Whether you're looking for a classic style, a trendy design, or something in between, we've got you covered. So, what are you waiting for? Start shopping!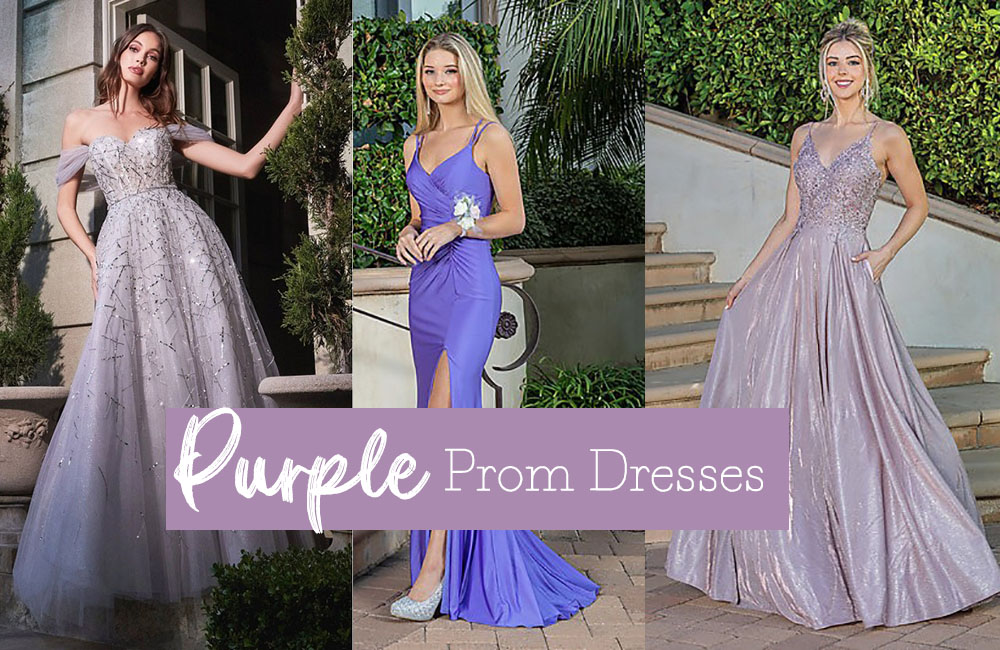 When it comes to choosing a prom dress, there are a few things you should keep in mind. First, you want to make sure the dress is flattering to your figure. Second, you want to choose a dress that is appropriate for the occasion. And lastly, you want to be sure to find a dress that you feel comfortable in.

Popular shades of purple prom gowns
There are many shades of purple to choose from for a prom gown. Some popular shades include:
Lavender
A light and delicate shade of purple, lavender is often associated with spring and can add a soft and romantic touch to a prom gown.
Eggplant
A deep and rich shade of purple, eggplant is a bold and sophisticated color that is perfect for a formal occasion like prom.
Violet
A brighter and more vibrant shade of purple, violet is a playful and youthful color that can add a pop of color to a prom gown.
Plum
A dark and rich shade of purple, plum is a classic and elegant color that is perfect for a formal occasion like prom.
Orchid
A softer and more muted shade of purple, orchid is a romantic and feminine color that can add a touch of whimsy to a prom gown.
How to style purple prom dresses?
Here are a few tips for styling purple prom dresses:
Choose the right shade: Consider your skin tone when selecting a shade of purple for your prom dress. If you have fair skin, opt for a lighter shade of purple like lavender or orchid. If you have a deeper skin tone, a deeper shade of purple like eggplant or plum may be more flattering.
Accessorize wisely: Choose accessories that complement your prom dress and help to create a cohesive look. Avoid overloading on jewelry or other adornments, as this can be overwhelming. Instead, opt for a statement piece or two that really stand out.
Go for comfort: Prom is a long night, and you'll want to be comfortable while dancing and socializing. Choose shoes that you can walk and dance in comfortably, and opt for undergarments that support your figure without digging in or creating bulges.
Embrace your personal style: Purple prom dresses come in a variety of styles, from classic and formal to modern and edgy. Choose a prom dress that reflects your personal style and makes you feel confident and beautiful.