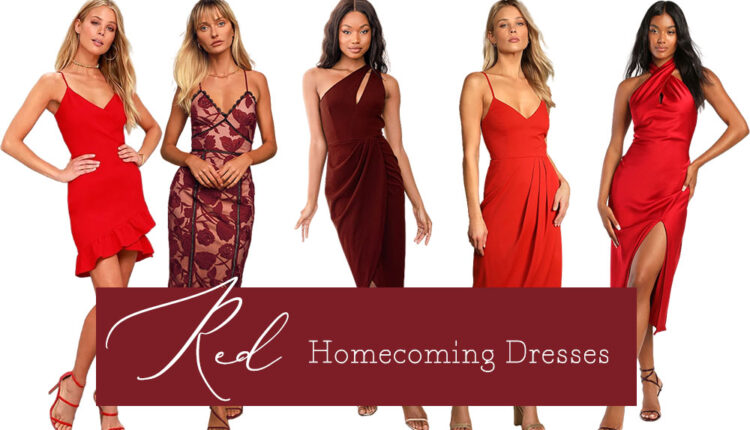 Red is a color that evokes strong emotions and is often associated with love and passion. This is because red is a vibrant and attention-grabbing color that has the power to draw people in and make them feel alive. Additionally, red is often used to represent anger and aggression, which can be a powerful motivator for those who wear it.
When it comes to fashion, a red Homecoming dress can make a bold statement. Wearing a red dress to a formal event such as a Homecoming dance can signify that the wearer is passionate, driven, and not to be underestimated. The color red has a way of making the wearer stand out and be noticed, which can be an advantage in social situations.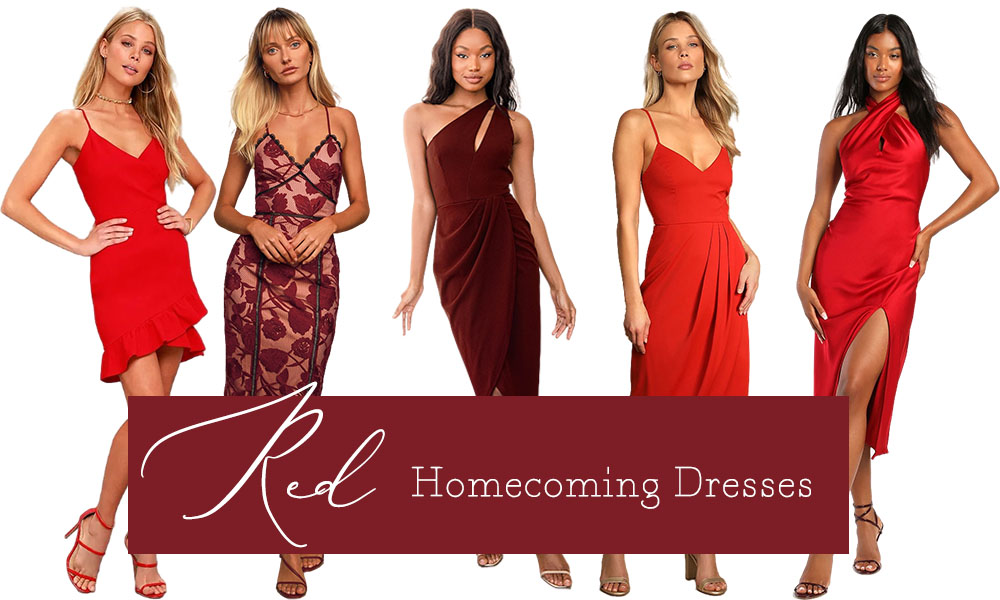 Furthermore, red is a color that is often worn with dedication and purpose. Whether it's a red power suit for a job interview, or a red dress for a special occasion, when someone chooses to wear red, they are making a statement that they are confident, bold and ready to take on the world.
Red is a color that is synonymous with love, passion, and intensity. Whether you are looking to make a statement at a formal event or want to express your confidence and determination, a red dress can be a powerful choice. The color red has the ability to evoke strong emotions and make a lasting impression, making it a perfect choice for those who want to make a bold statement.
Margaret Formal Satin Wrap Midi Dress
Paulina Red Bodycon Midi Dress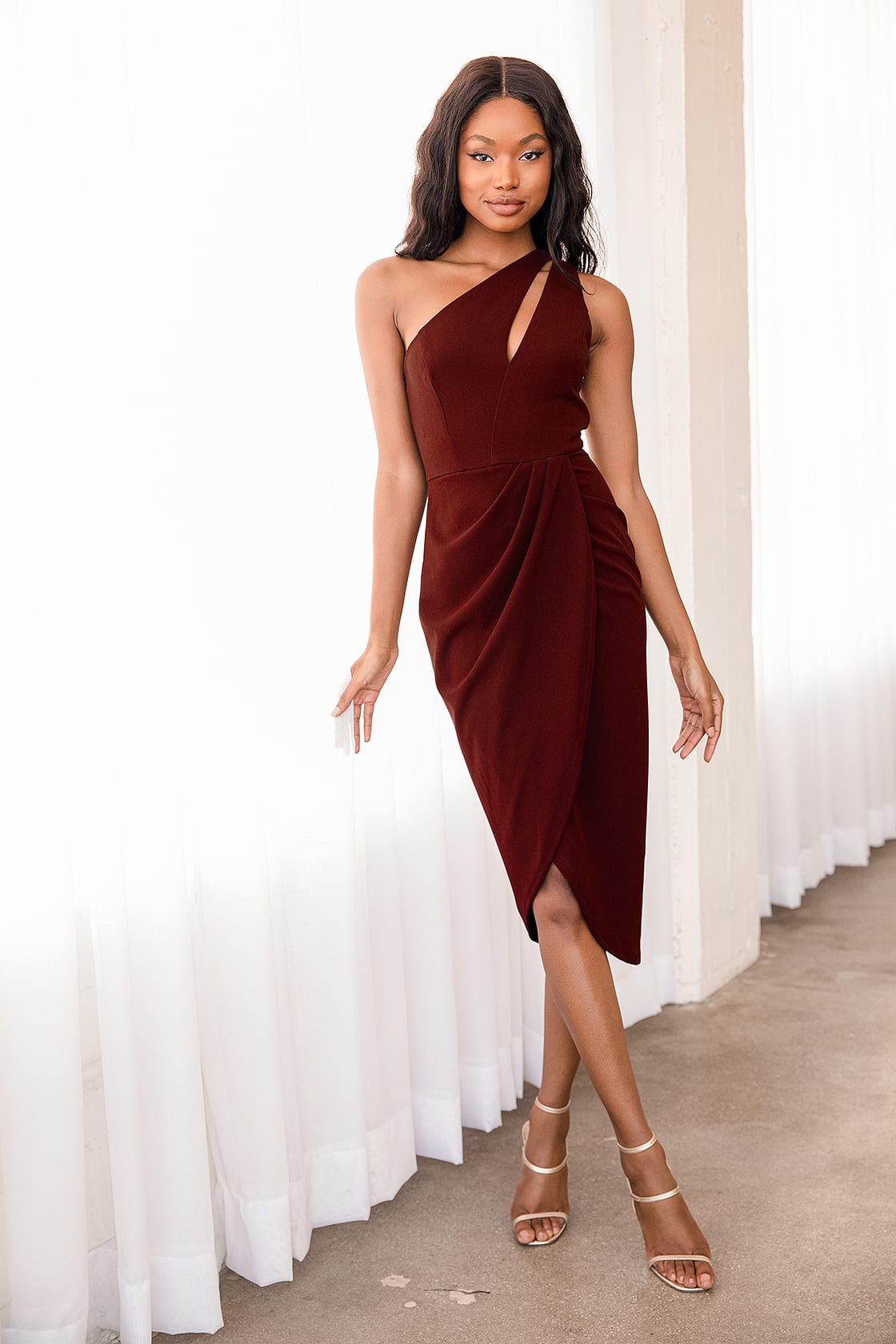 Burgundy One-Shoulder Cutout Asymmetrical Dress   $72 | Lulus
Sassy In Sequins Skater Dress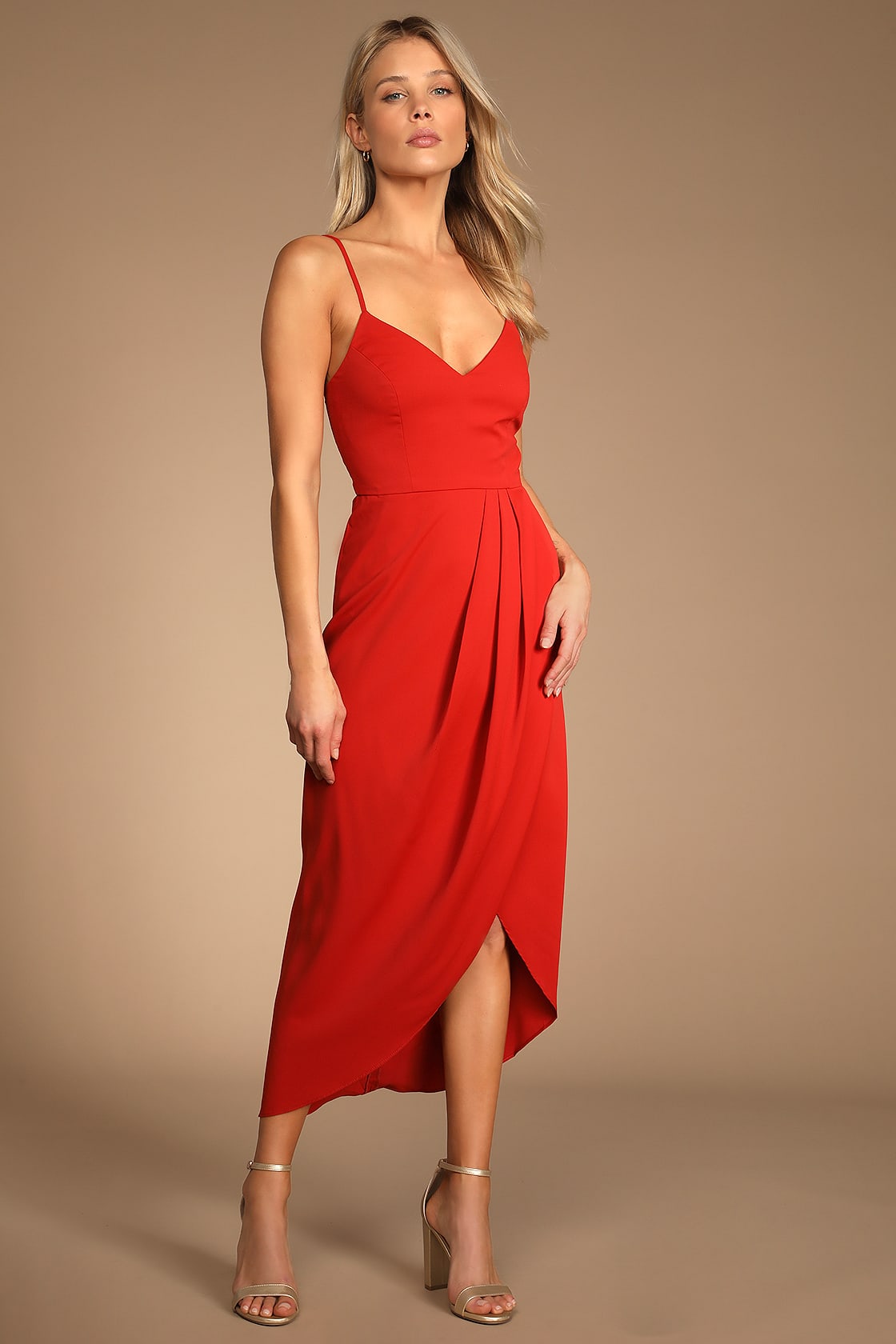 Reinette Rust Red Midi Dress
Burgundy Floral Mesh Lace Trumpet Midi Dress
Emily One-Shoulder Pleated Asymmetric Mini Dress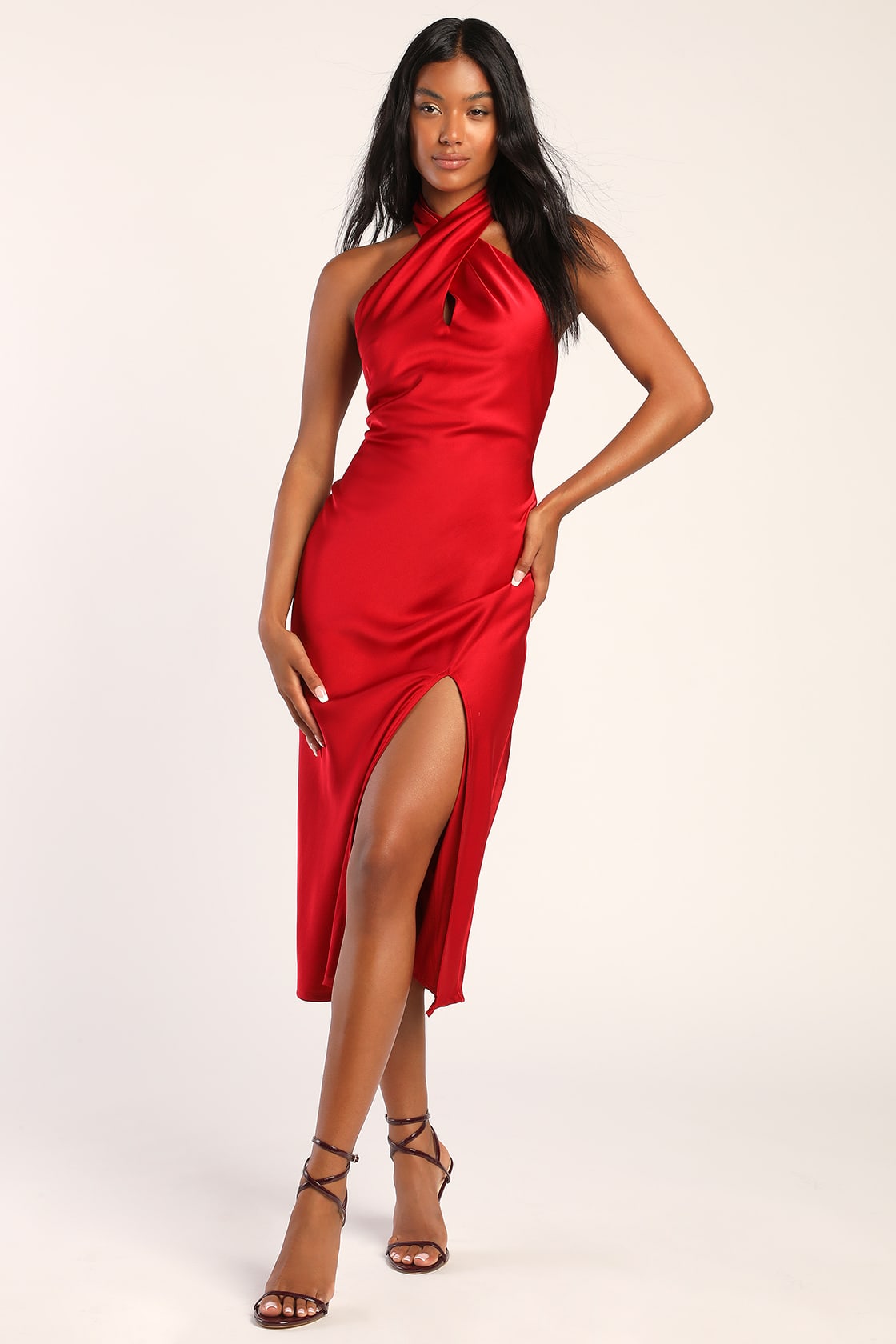 Wine Red Satin Halter Midi Dress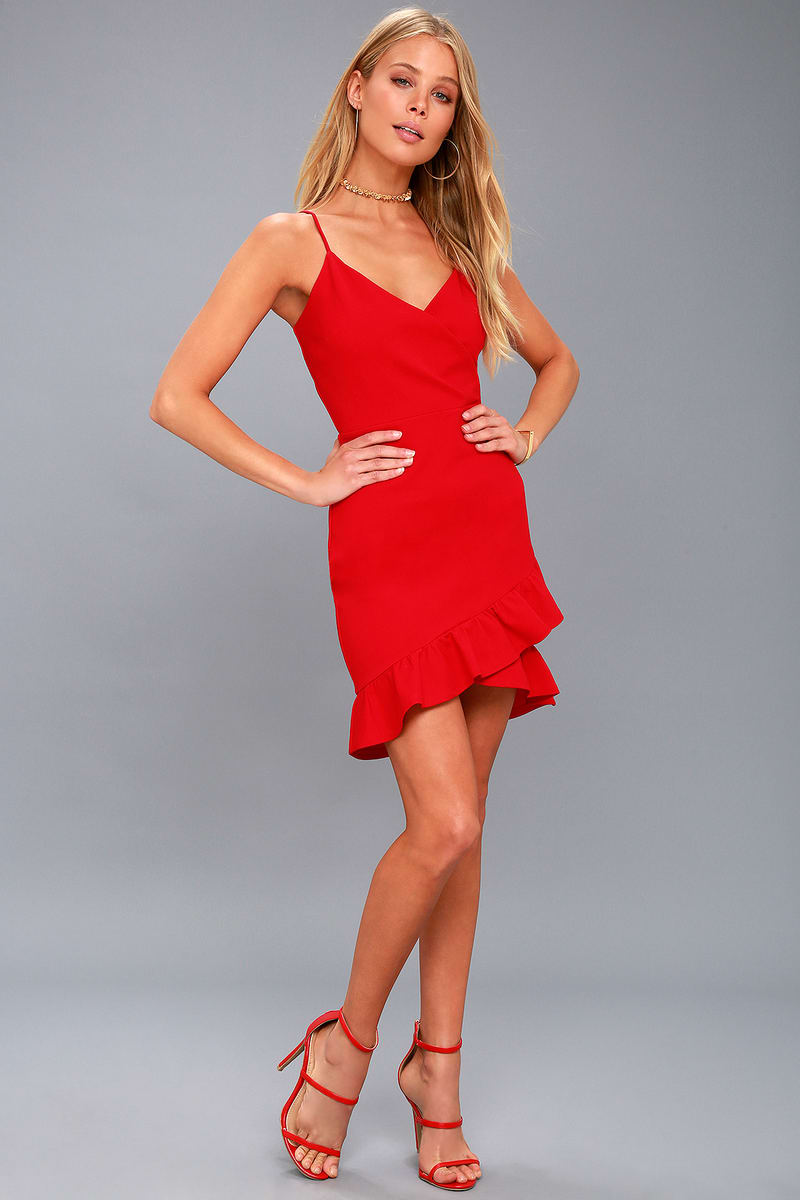 Floral Applique Short Babydoll Glitter Hoco Dress
Sequin-Lace Short Homecoming Dress
Backless Short Sequin Homecoming Dress
Glitter Short Babydoll Homecoming Dress
Shimmery Dark Red Homecoming Dress with Tulip Hem $129 | PromGirl
Red represents energy, fire and romance – and, it looks great on everyone. So this homecoming season, stand out from the crowd and rock an eye-popping red homecoming dress. With a huge variety of short red dresses, long red dresses, red two-piece dresses and red cocktail dresses, there's something for all personalities. Look fierce in a classic red off-the-shoulder long sleeve gown with a high slit; exude elegance in a dramatic dark red halter top with side cut-outs; or rock a sophisticated maroon gown with beaded embellishments or even floral prints. Whatever your style, you can't go wrong in red.