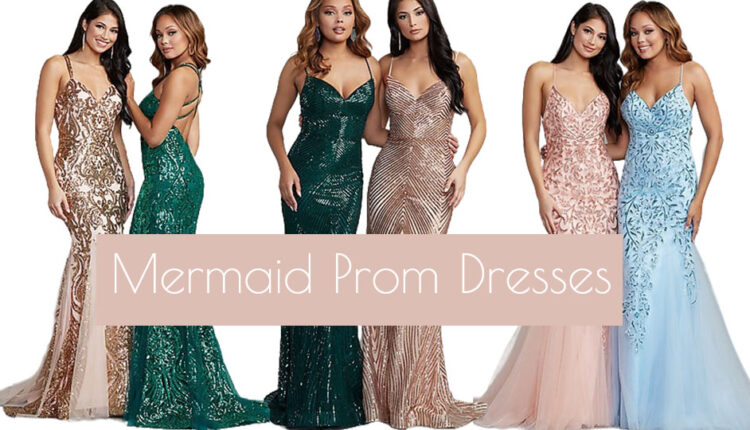 If you're looking to make a splash at prom, consider a beautiful mermaid or trumpet style prom dress. These dresses are designed to hug your waist, hips, and thighs in a slimming and form-flattering way, before flaring out at the bottom to create an iconic, hourglass silhouette. Often referred to as "mermaid dresses," this style is both breath-taking and effortlessly elegant, making it a great choice for all shapes, sizes, and heights.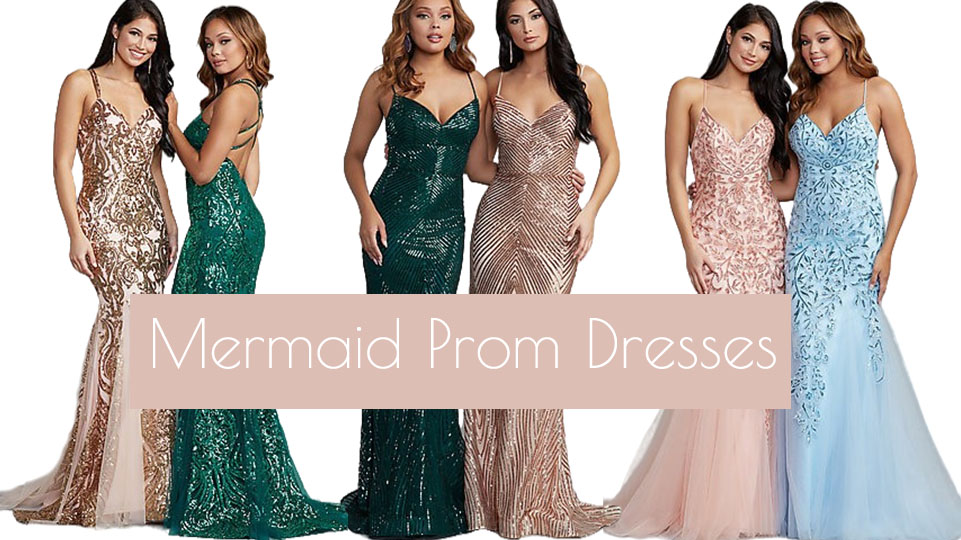 One of the benefits of choosing a mermaid prom dress is the way it accentuates your curves and contours, drawing attention to your natural hourglass shape. Whether you have a petite figure or a more full-bodied frame, a mermaid dress can help to balance out your proportions and create a flattering, figure-hugging silhouette.
In terms of styling, there are endless possibilities when it comes to mermaid prom dresses. From classic, floor-length gowns to shorter, more playful styles, there is a mermaid dress to suit every taste and occasion. For a formal, red carpet-worthy look, opt for a long, flowing gown with a strapless or off-the-shoulder neckline. Alternatively, for a more laid-back, bohemian vibe, consider a shorter, A-line dress with lace detailing or ruffled sleeves.
No matter what style you choose, a mermaid prom dress is sure to make a statement and turn heads. So why wait? Start shopping for your dream dress today and make a splash at prom!

Black Mermaid
Be the belle of the ball with a gorgeous black mermaid prom dress. Whether you're looking for a touch of glamour or a classic, elegant look, these timeless silhouettes are perfect for any formal event. From sleek and figure-hugging styles to traditional full skirts and intricate lace detailing, you're sure to find the ideal dress to make your prom night unforgettable.
Royal Blue Mermaid
Are you ready to be the star of the prom? Then a royal blue mermaid prom dress is perfect for you! Featuring exquisite details like sequins, beading, and gems to make you sparkle, these dresses will make you feel like a real-life Disney princess. With their timeless design, these dresses are sure to be remembered for years to come. Choose your favorite and make sure you'll be the belle of the ball!
Long Sleeve Mermaid
Long sleeve mermaid prom dresses are a stylish and sophisticated choice for prom. These dresses feature a fitted silhouette that hugs the body and flares out at the knees, combined with elegant long sleeves. They come in a variety of styles, from classic and understated to bold and glamourous. Whether you prefer a solid color or a bold print, there is a long sleeve mermaid prom dress to suit your personal style. These dresses are perfect for creating a polished and sophisticated look at prom.
Red Mermaid
Bring out your inner mermaid with a beautiful red prom gown! Perfect for any special occasion, these glamorous, gorgeous dresses will have you looking like a vision in red. Whether you choose a chic, short dress or a timeless, long, flowing gown, you'll be sure to turn heads and make an unforgettable impression. Catch everyone's eye with a beautiful red Mermaid prom gown!
Pink Mermaid
Pink mermaid prom gowns are a type of formal dress that is fitted at the top and flared at the bottom, resembling the tail of a mermaid. They are typically made of a shimmering fabric such as satin or sequins and come in a variety of shades of pink, including pale, bubblegum, and hot pink. These dresses are a popular choice for proms and other formal events because of their elegant and sophisticated silhouette. They are often paired with heels and sparkly accessories to complete the look.
Gold Mermaid
Gold mermaid prom dresses are elegant and show-stopping gowns that hug the curves of the body and flare out at the knees. These dresses are perfect for making a statement at prom and are sure to turn heads. They come in a variety of shades of gold, from pale champagne to deep, rich metallic tones. Whether you prefer a simple and sleek design or a more ornate and embellished look, there is a gold mermaid prom dress out there for you.
Black Mermaid
There are various styles of black mermaid prom gowns, including black and gold, black lace, and black sparkly. Black and gold dresses are made of a shimmering fabric and feature gold accents, while black lace dresses are made of delicate lace and are often more romantic in style. Black sparkly dresses are adorned with sequins or other sparkling embellishments, adding a touch of glamour to the overall look.
Green Mermaid
Prepare to be dazzled as you enter the ballroom in a beautiful mermaid prom gown in one of the newest and freshest colors of the season. Whether you choose the jewel-toned emerald, the soft and ethereal sage, the mysterious forest, the calming mint, or the dramatic dark green, you are guaranteed to make a statement and look stunning.