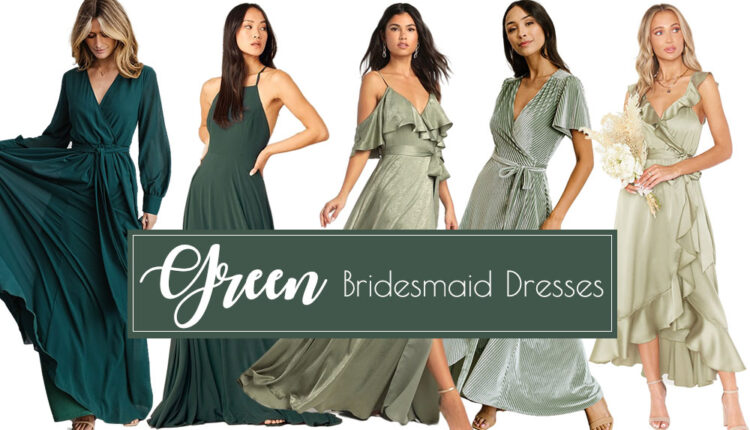 Green bridesmaid dresses are a beautiful and versatile choice for any season of the year. Whether you're planning a spring, summer, autumn, or winter wedding, shades of green can complement any dress code and flatter a variety of skin tones.
For warm-weather weddings, consider soft seafoam green or spring mint dresses for a simple and relaxed look. For a winter wedding, opt for floor-length gowns in rich hunter or emerald green. The best thing about green hues is that they are easy to mix and match, making it easy to create the perfect combination for your bridal party.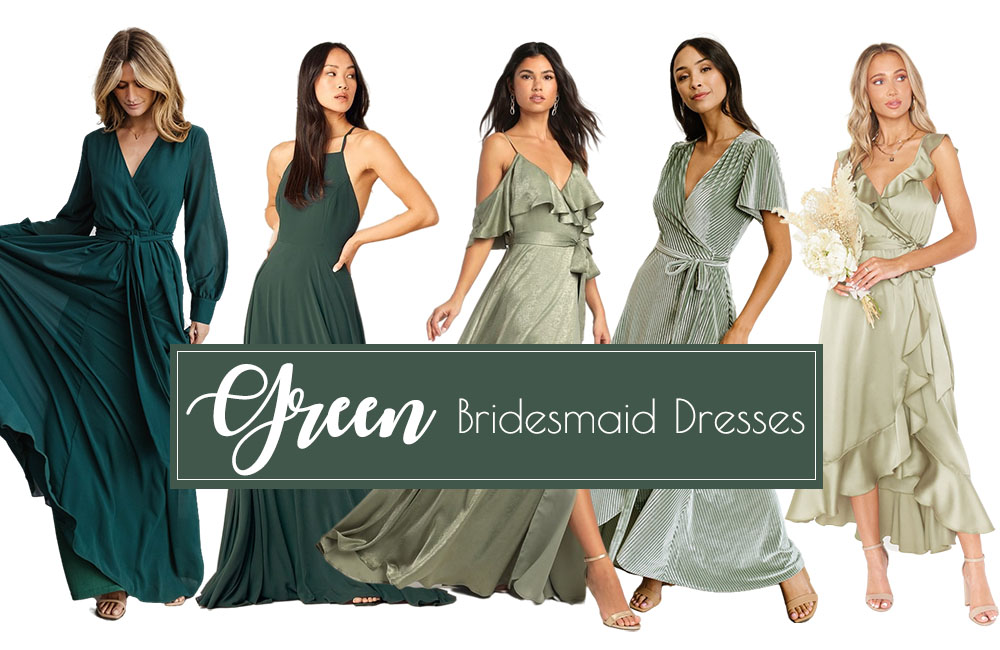 From messy sage to olive and emerald shades, there are many options to choose from when it comes to green bridesmaid dresses. Whether you're working with a tight budget or looking for something more luxurious, you're sure to find a dress that fits your needs.
Green bridesmaid dresses are a fantastic choice for any wedding season. They are versatile, timeless and elegant. They can come in different shades of green that can complement any skin tone. It can be worn in any style and season. And it can be coordinated with the rest of the wedding party for a cohesive look. With the right green dress, your bridesmaids will look and feel beautiful on your special day.
Green Wedding Party Dresses

Green Wedding Items

Frequently Asked Questions:
What are some popular shades of green for a bridesmaid dress?
A: Some popular shades of green for bridesmaid dresses include seafoam, mint, hunter, emerald, olive, and messy sage.
Will green bridesmaid dresses complement all skin tones?
A: Many shades of green are generally complimentary on every complexion. However, it's always best to try on dresses or ask for swatches to see how the color looks on your bridesmaids before making a final decision.
Can green bridesmaid dresses be worn in any season?
A: Yes, green is a versatile color that can be worn in any season. Light and pastel shades like seafoam and mint are perfect for spring and summer weddings, while deeper shades like hunter and emerald are ideal for autumn and winter weddings.
Are there any specific styles that work best with green bridesmaid dresses?
A: Green bridesmaid dresses can be found in a variety of styles. From sleek and modern to romantic and bohemian, there's something to suit every taste. Some popular styles include A-line, maxi, and fitted.
How can I coordinate green bridesmaid dresses with the rest of my wedding party?
A: One option is to coordinate green bridesmaid dresses with your wedding flowers or decor. For example, if you're having a bouquet of green and white flowers, you can choose a dress that complements those colors. Another option is to match the dress with the groom and groomsmen's ties or pocket squares.