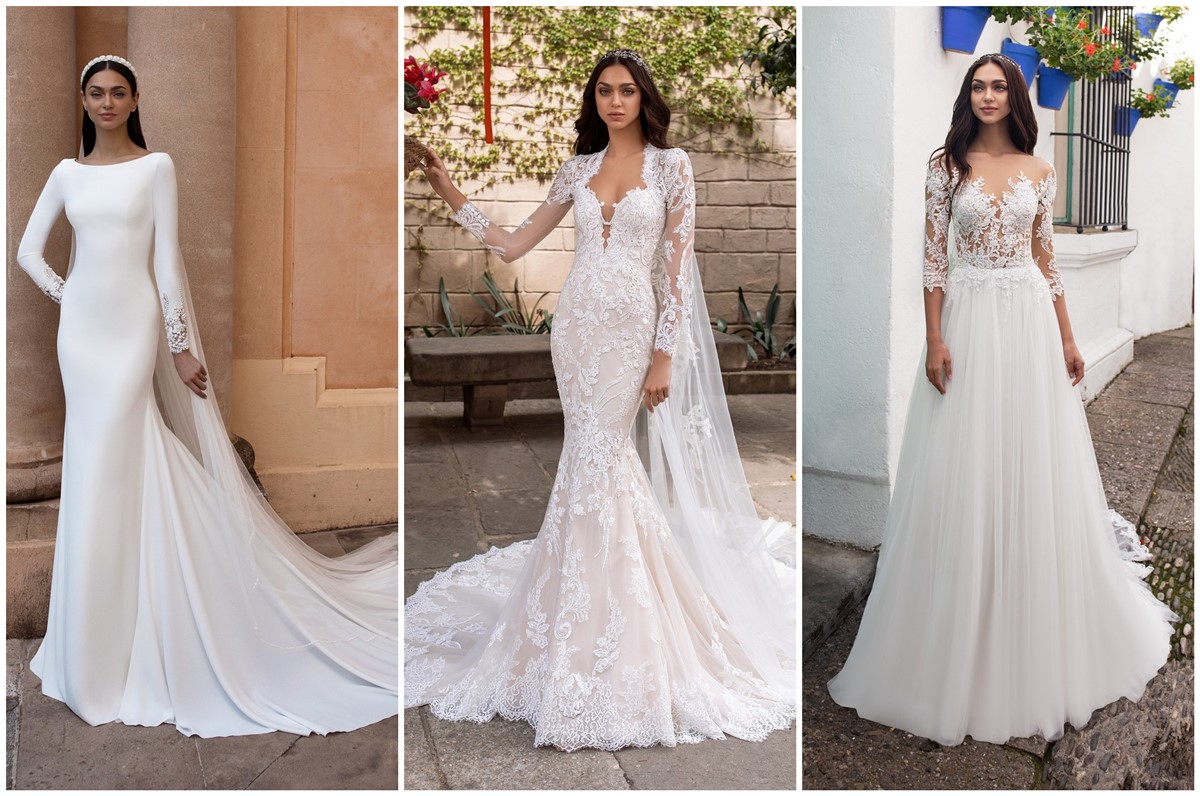 The 2023 Pronovias Collection of bridal gowns is sure to turn heads. From daring mermaid silhouettes that feature an industry-leading integration of fabrics and textures, to glamorous ballgowns that could easily be worn by a Hollywood starlet like Gal Gadot on the red carpet, Pronovias has outdone themselves with these fiery designs.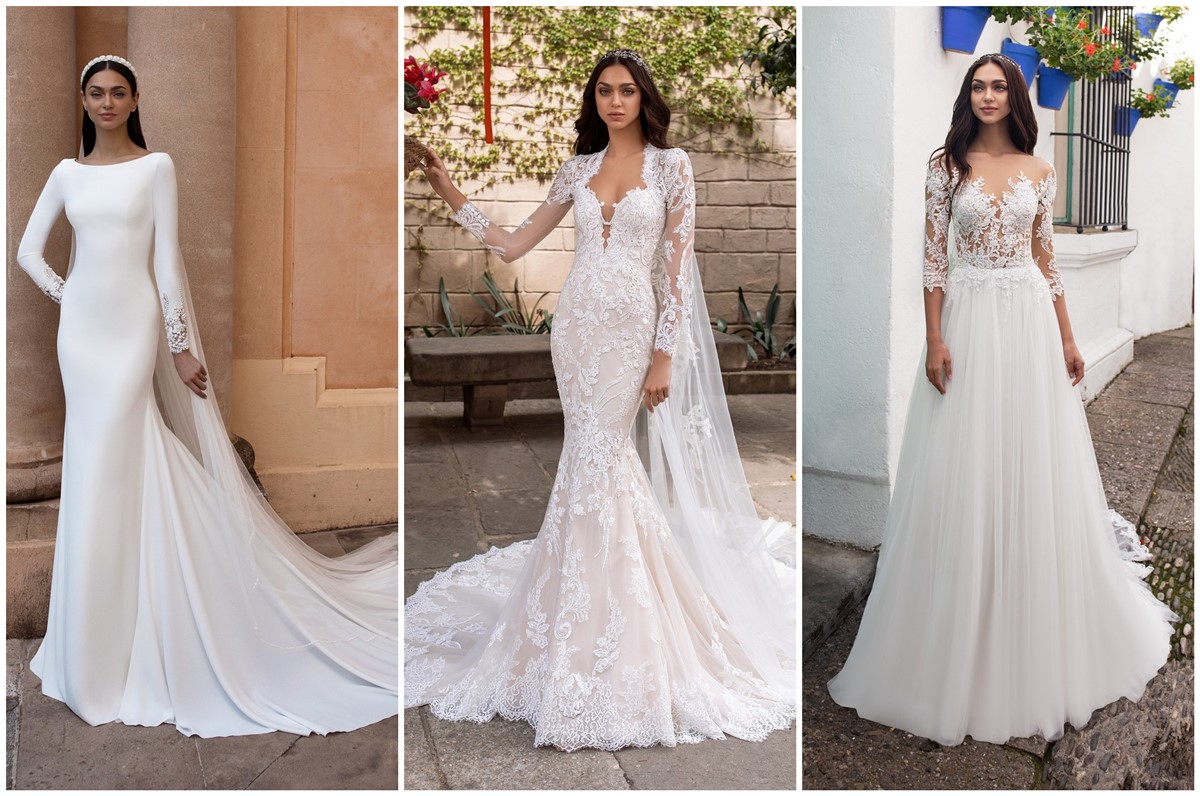 One of the standout features of the collection is the use of texture. From delicate lace to luxurious satin, these gowns are designed to make a statement. The mermaid gowns, in particular, are a showstopper. The integration of different fabrics and textures creates a look that is both dramatic and unique. The use of sheer fabrics, embroidery, and beading adds a touch of glamour, while the structured bodices provide a flattering fit.
Another highlight of the collection is the variety of styles. Whether you're looking for a classic ballgown, a figure-hugging sheath, or a contemporary A-line, there's something for everyone in this collection. The ballgowns in particular are sure to make an impact. With voluminous skirts and intricate details, these gowns are fit for a fairytale wedding.
Pronovias is known for their attention to detail, and this collection is no exception. From the delicate beading on the bodices to the expert tailoring of the skirts, every aspect of these gowns has been carefully considered. The result is a collection of gowns that are not only beautiful, but also incredibly well-made.
But it's not just the gowns themselves that are noteworthy, it's also the way they are presented. The 2023 Pronovias Collection features a diverse range of models, showcasing the gowns on women of different sizes and skin tones. This makes the collection more relatable and inclusive, allowing brides of all backgrounds to see themselves in these gowns.
The 2023 Pronovias Collection of bridal gowns is sure to set the standard for the upcoming bridal season. From the use of texture, to the variety of styles, to the attention to detail, these gowns are truly a cut above the rest. If your bridal gown selection is a big deal, then you'll definitely want to check out these designs from the cutting-edge design house of Pronovias.