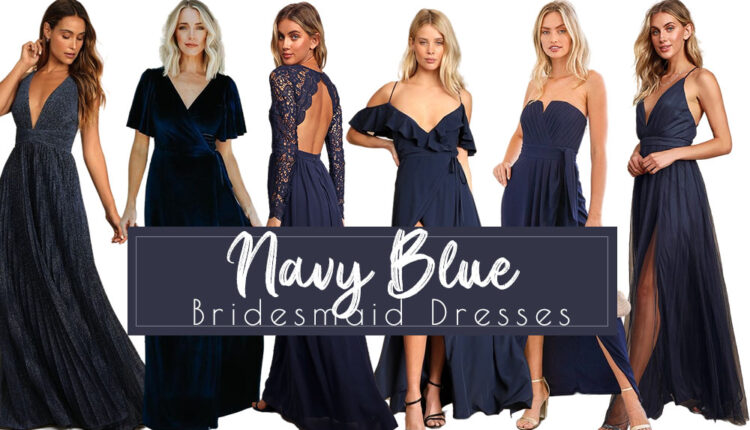 Wedding planning can be an exciting and overwhelming experience. With so many details to consider, it can also become expensive. As a bride, you want your bridesmaids to look and feel beautiful on your special day, but you also want to keep the cost down. The good news is that you can find stylish and affordable bridesmaid dresses that fit your budget. In this post, we'll take a look at the trendiest navy blue bridesmaid dresses under $150.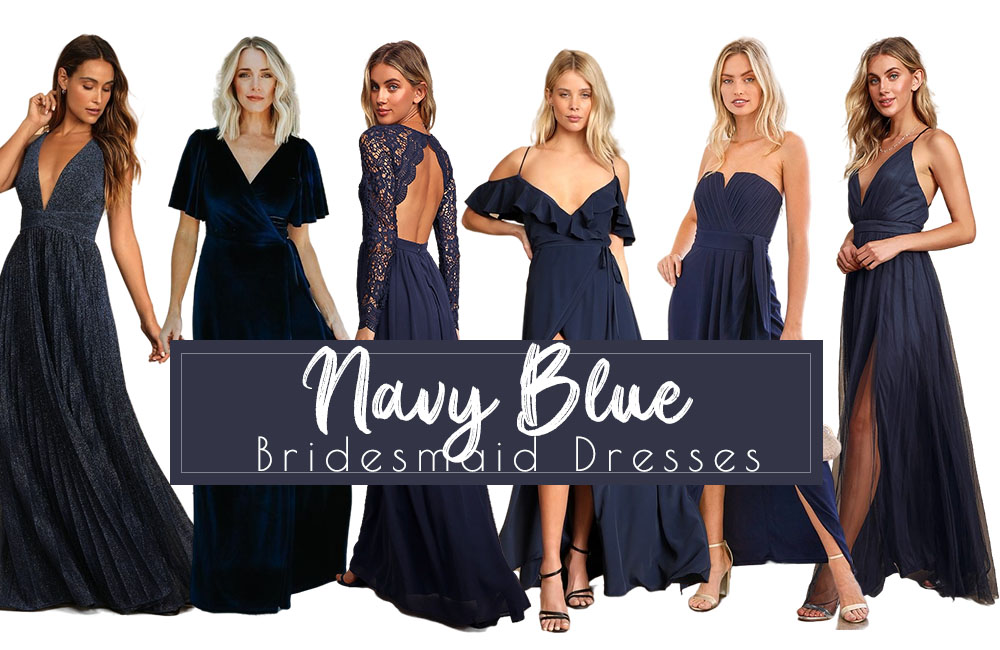 Navy blue has been a popular color choice for bridesmaid dresses for many years. It's a versatile color that complements a wide range of skin tones and wedding themes. Whether you're having a traditional or modern wedding, navy blue bridesmaid dresses are a timeless and sophisticated choice.
Benefits of Choosing Navy Blue Bridesmaids Dresses
Classic and elegant: Navy blue is a timeless color that never goes out of style. It creates a classic and elegant look for your bridesmaids.
Complements a variety of skin tones: Navy blue is a versatile color that flatters a wide range of skin tones, making it a popular choice for bridesmaids.
Goes well with other colors: Navy blue pairs well with a variety of other colors, making it easy to coordinate with your wedding theme.
How to Choose Affordable Navy Blue Bridal Party Dresses
Set a budget: Before you start shopping, it's important to set a budget for your bridesmaid dresses. This will help you narrow down your options and focus on finding affordable dresses.
Shop online: Online retailers often have a wider selection of affordable bridesmaid dresses, including navy blue options. You can also take advantage of sales and discounts that are only available online. Several of our preferred price-conscious places to go shopping include Azazie, Lulus, Birdy Grey, and also ASOS. Lots of websites are now satisfying bridal crews that are looking for a simple, efficient, and inexpensive at-home experience.
Consider mix and match styles: Mix and match styles allow you to choose different styles and necklines for each bridesmaid, giving each of your girls a dress that flatters their body type. This is a great way to save money and still have a cohesive look for your bridesmaids.
Top Budget-Friendly Styles of Navy Bridesmaid Dresses
A-line dresses: A-line dresses are classic and timeless. They are a popular choice for bridesmaids because they are flattering on a variety of body types.
Maxi dresses: Maxi dresses are a popular choice for outdoor weddings. They create a relaxed and effortless look that is perfect for a beach or garden wedding.
Wrap dresses: Wrap dresses are a versatile style that can be dressed up or down. They are also easy to wear, making them a popular choice for bridesmaids.
Shift dresses: Shift dresses are a simple and comfortable style that is perfect for bridesmaids. They create a modern and relaxed look that is easy to wear.