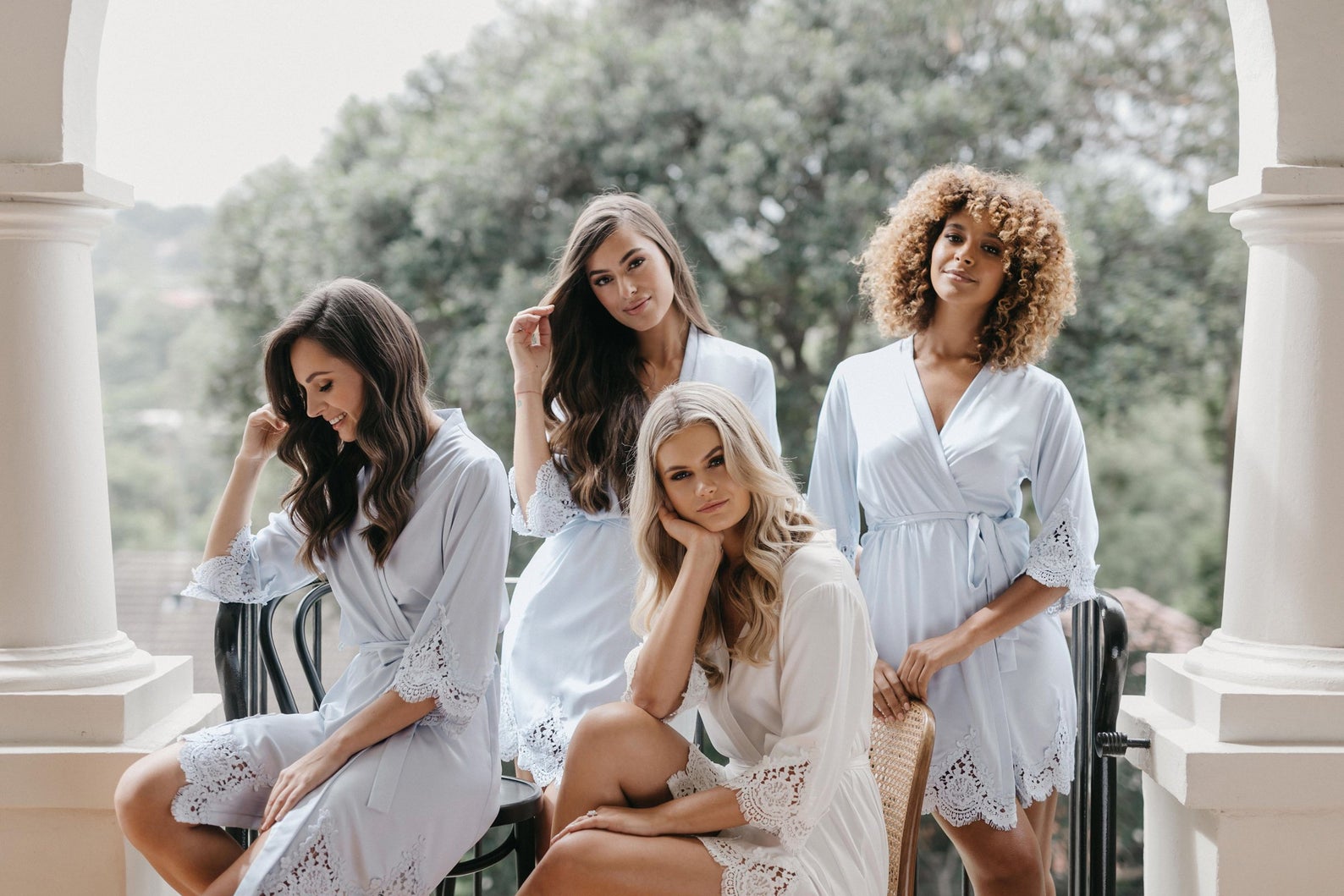 "Never become complacent, it doesn't matter how successful you become you always have to keep dreaming up new ideas." Founders of Le Rose – Helen and Kristy
Le Rose was founded with the goal of capturing the hearts and minds of style-conscious women who value the creation of intimate and lasting memories. The brand, established by Helen and Kristy, has quickly gained a reputation for its unique creative direction and attention to detail. This has led to a growing fanbase, particularly in America and Australia, where Le Rose has become a highly sought-after brand.
One of the key elements of Le Rose's success is the brand's ability to evolve and adapt. The designers are constantly monitoring color palettes and trends in the floral market, using this inspiration to create new and exciting designs. This approach ensures that Le Rose garments are always on-trend and in-demand.
However, Helen and Kristy understand that a wedding gown is more than just a fashion statement – it is a cherished memory that will be admired for years to come. This is why the Le Rose brand is dedicated to capturing a classic essence in all of its designs. The designers' goal is to create a timeless, elegant, and romantic brand that will stand the test of time.
Helen and Kristy's approach to fashion, life, and style is reflected in the Le Rose brand. Their mantra of elegance, fashion, and romance, combined with a strong belief in dedication and passion, perfectly embodies the brand's ethos. This year, the brand has exciting developments and collaborations in the works, further cementing Le Rose's position as a leading name in the fashion industry.