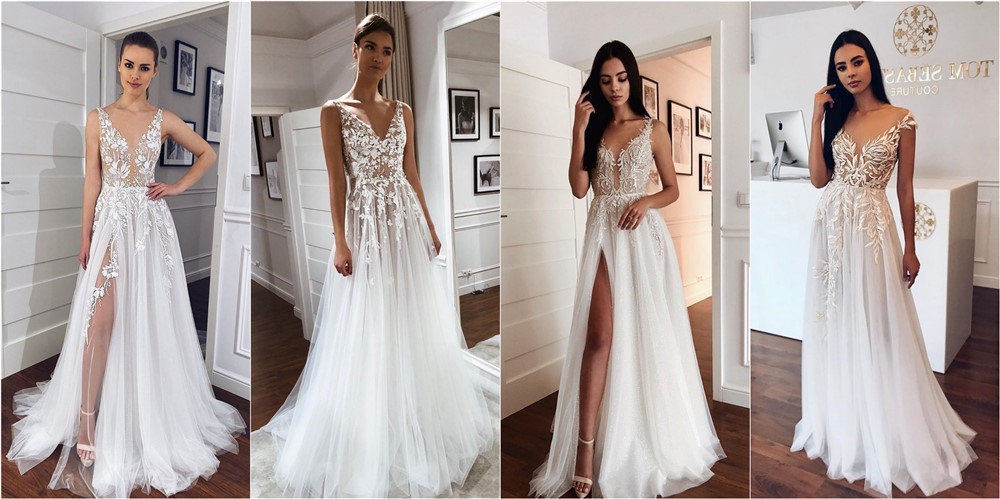 Your special day is a celebration of love, and what better way to mark this momentous occasion than by donning a stunning gown from TOM SÉBASTIEN? These beautiful designs are as unique as each and every bride, and will make you feel like the star of the show on your big day.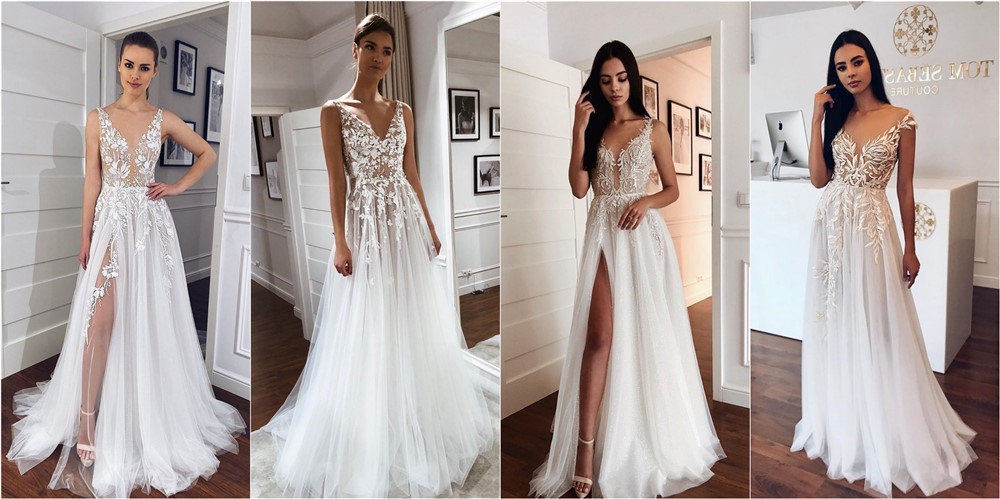 From elegant fit-and-flare gowns that hug your curves in all the right places, to alluring illusion backs that add a touch of mystery and glamour, TOM SÉBASTIEN has something for every bride. Whether you're looking for a traditional look or something more modern, these gowns will make you feel like a true princess as you walk down the aisle.
One of the things that makes TOM SÉBASTIEN's gowns so special is the attention to detail. Each dress is crafted with the utmost care, using only the finest materials and embellishments. From delicate lace and beading to sumptuous silk and satin, these gowns are sure to take your breath away.
But TOM SÉBASTIEN is not just about creating beautiful gowns, it's also about celebrating every bride's unique style. That's why the brand offers a wide range of designs, from classic ball gowns to more contemporary styles. And with a range of sizes and styles, there's something for every body type and personal taste.
So, whether you're looking for a classic and timeless gown or something a little more daring, TOM SÉBASTIEN has something for you. Browse through the collection today and find the wedding dress of your dreams, one that will make you feel like the most beautiful and unique bride on your special day. With TOM SÉBASTIEN, you are sure to make a statement and turn heads as you walk down the aisle. With their jaw-dropping designs, TOM SÉBASTIEN continues to impress and inspire brides all over the world. So, don't wait any longer, start your search for the perfect gown today and Stellabrate in style!