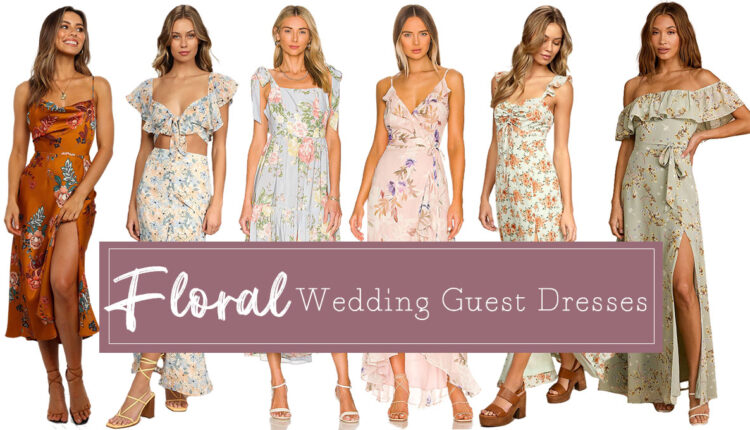 Summer is the season of weddings, and with that comes a calendar full of wedding showers, rehearsal dinners, and of course, the big day itself. It's also the season of botanicals, with floral prints becoming more and more popular. With the rise of the Bridgeton-craze, grand-millennial, and cottagecore aesthetics, our closets are filled with florals.
To help you navigate the sea of summer wedding guest dresses, we've carefully curated a selection of dresses that are all designed with whimsical florals or other nature-inspired prints. Whether you're attending a grand black-tie wedding or a laid-back outdoor ceremony, we've got you covered.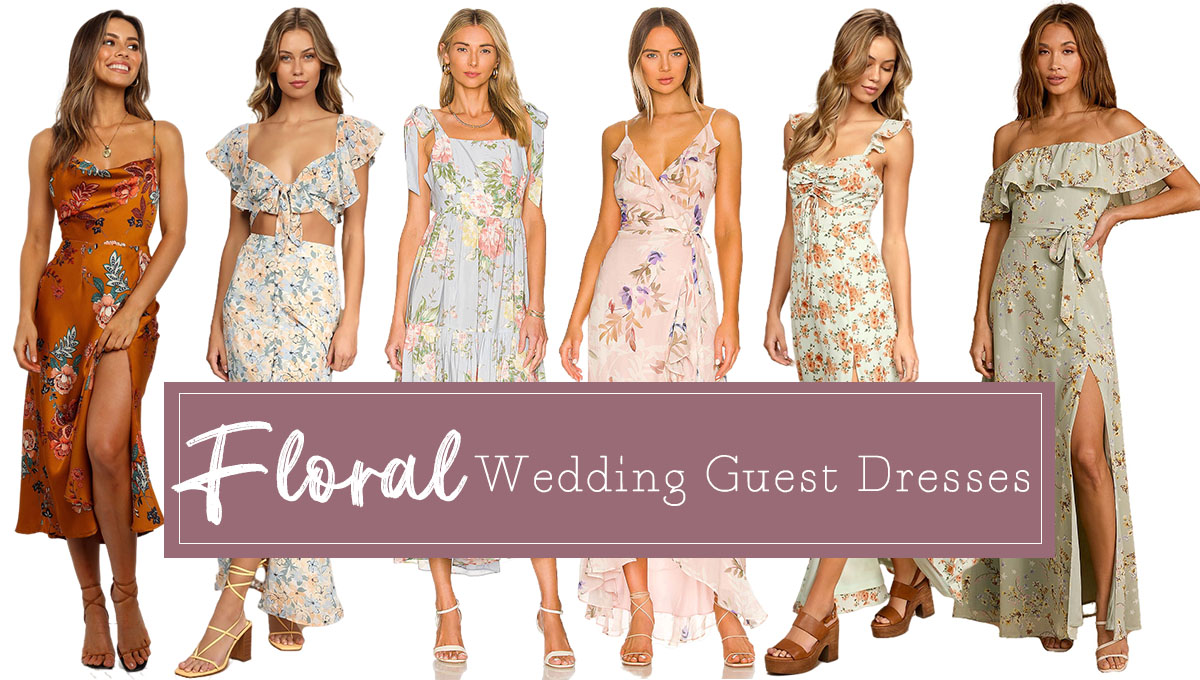 When shopping for a floral wedding guest dress, consider the following tips:
Choose a dress that complements the wedding's theme and location. For example, a flowy, ethereal dress would be perfect for a beach wedding, while a more formal, structured dress would be ideal for a black-tie wedding.
Consider the color scheme of the wedding. If the wedding has a specific color scheme, try to choose a dress that incorporates one or more of those colors.
Think about the level of formality. If the wedding is a black-tie affair, opt for a more formal dress, such as a floor-length gown. If the wedding is more casual, a shorter dress or jumpsuit would be more appropriate.
Take into account the weather. Summer weddings can be hot, so choose a dress that is made of lightweight, breathable fabric.
Don't be afraid to mix and match. You don't have to stick to one floral print. Mixing different prints can create a unique and visually interesting look.
Some great examples of floral wedding guest dresses include:
A maxi dress with a bold floral print. This style is perfect for a garden or outdoor wedding. It's flowy and comfortable, and the bright floral print will make you stand out.
A midi dress with a delicate floral print. This style is perfect for a more formal wedding. The knee-length hemline and delicate print make it appropriate for a black-tie event.
A jumpsuit with a botanical print. This style is perfect for a more casual wedding. The jumpsuit is comfortable and easy to move in, and the botanical print gives it a playful and fun vibe.
Finding the perfect floral wedding guest dress doesn't have to be difficult. With these tips and examples in mind, you'll be sure to find a dress that makes you feel confident and beautiful on the big day. Remember to focus on what makes you feel comfortable and confident and most importantly, enjoy the process of finding your dream dress!