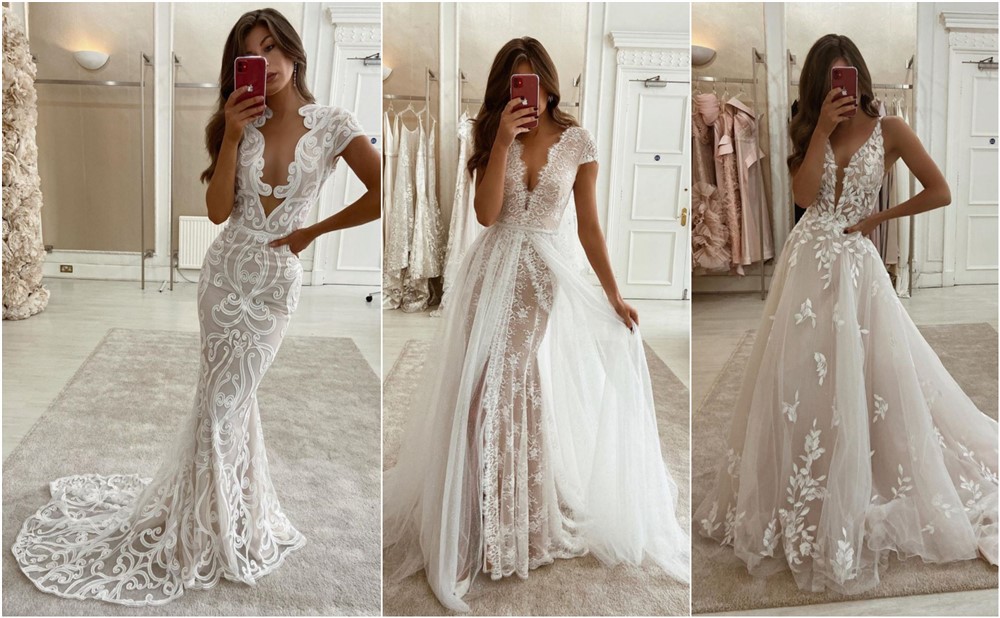 The Eleganza Sposa Lace Wedding Dresses are a stunning collection of bridal gowns that exude romance and elegance. These dresses feature innovative silhouettes with classic yet modern inspiration, making them perfect for the modern bride. The collection includes extraordinary sleeve details and hints of organic florals over sheer fabrics, bringing out the natural beauty of the bride like never before.
One of the standout features of these dresses is the use of lace. The intricate designs and patterns of the lace add a touch of elegance and femininity to the gowns. The use of sheer fabrics also adds a sense of romance and delicacy to the dresses.
The designer behind these beautiful dresses is world-renowned and has given us so much inspiration with each dreamy collection. We are excited to dive in and find the perfect wedding-day look from this stunning mix of Eleganza Sposa Lace Wedding Dresses. Whether you're looking for a traditional ballgown or a more modern, sleek silhouette, this collection has something for every bride.