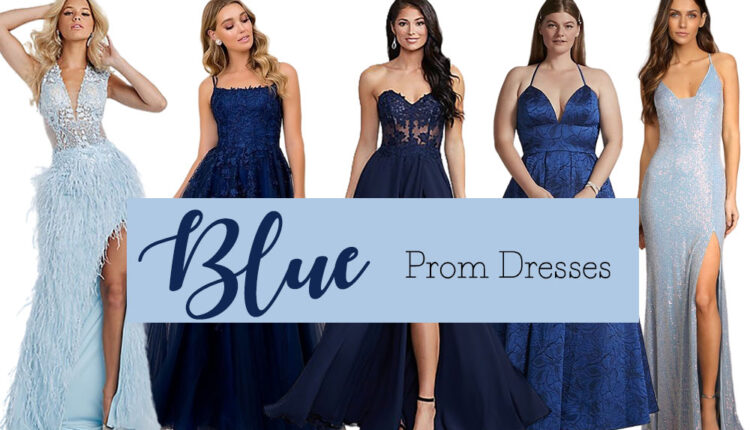 If you're looking for the perfect blue dress, this collection is a great place to start. It includes a range of long and short blue dresses in a variety of styles, each with stylish details and lovely features. This means that no matter your body type or personal style, you're sure to find a blue dress that fits you perfectly.
One of the great things about blue is that there are so many shades to choose from. From light sky blue to dark midnight blue, there's a hue of blue to suit every occasion and skin tone. This makes it easy to find a blue dress that will be appropriate to wear at any time of the year, no matter what the occasion.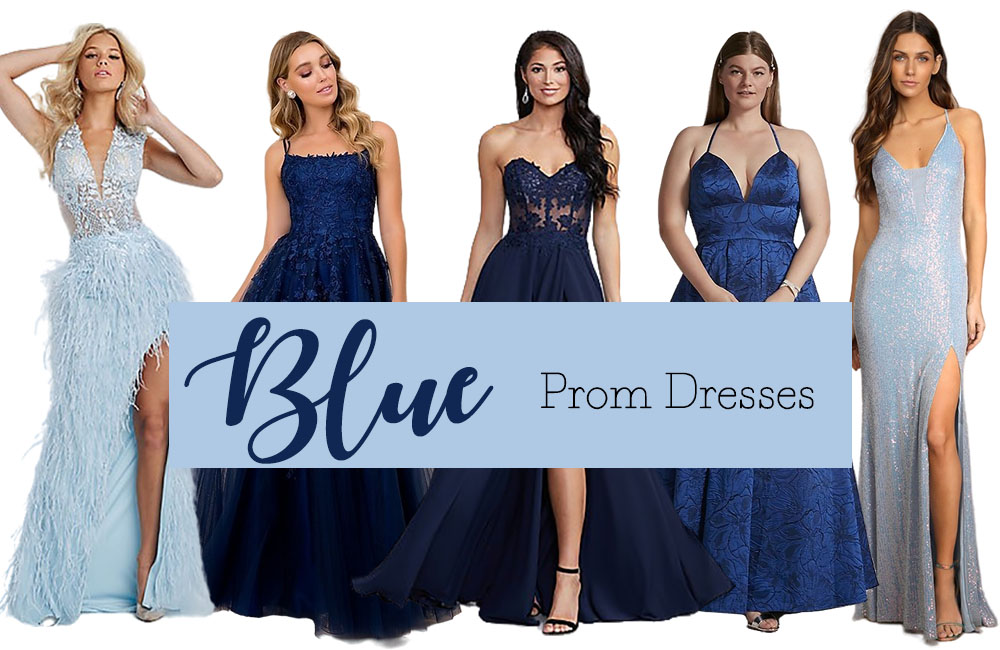 Whether you're looking for a prom dress, homecoming gown, or party dress, this collection has you covered. It includes a range of blue dresses that are perfect for any formal or semi-formal event, and is available in juniors, misses, and plus sizes. If you're searching for plus-size blue dresses, you can narrow your options down by looking specifically at the plus-size selection.
No matter what your personal style, there's a blue dress in this collection that will make you look and feel your best. Whether you're drawn to fashion-forward trends or timeless styles, you'll find something that you love. So if you have your heart set on blue, take a look through this collection and see what catches your eye!

Popular shades of blue prom dresses?
There are many shades of blue to choose from for a prom dress. Some popular shades include:
Navy
A deep and rich shade of blue, navy is a classic and sophisticated color that is perfect for a prom dress.
Sky blue
A light and airy shade of blue, sky blue is a playful and youthful color that is perfect for a spring or summer prom.
Royal blue
A bright and bold shade of blue, royal blue is a confident and regal color that is perfect for a prom dress.
Turquoise
A bright and vibrant shade of blue, turquoise is a fun and energetic color that is perfect for a prom dress.
Powder blue
A softer and more muted shade of blue, powder blue is a romantic and feminine color that is perfect for a prom dress.
What colors of shoes go well with blue prom gowns?
Neutral shades: Shoes in neutral shades like black, white, silver, or gold can be a classic and versatile choice that complements a blue prom gown.
Matching shades: Depending on the shade of blue in your prom gown, you may want to consider matching your shoes to your dress. For example, a pair of light blue shoes would be a perfect match for a sky blue prom gown.